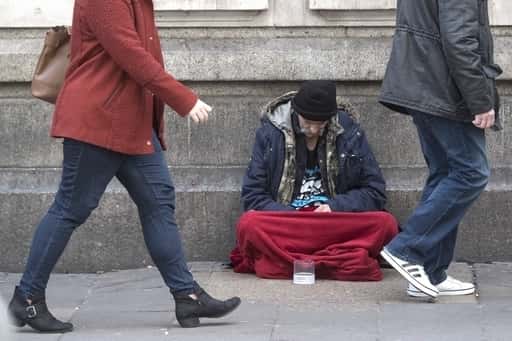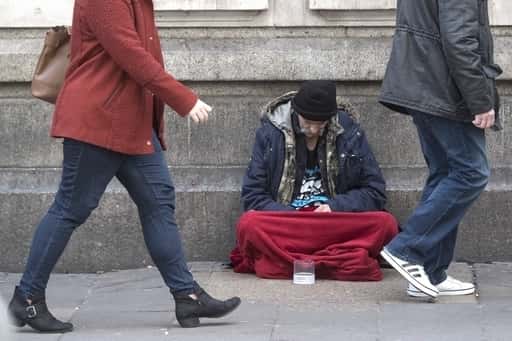 Christmas is often known as 'the most wonderful time of the year' – all thanks to Andy Williams.
Around this time of year, you will see and hear most people celebrating in their home, getting ready for the much loved holiday. It is a time in which people are surrounded by family and enjoying their delicious Christmas dinner all while telling a 'dad joke' from their freshly pulled Christmas cracker.
However, unfortunately this is not the case for quite a few people in the UK this year.
A report was announced by Shelter (a registered charity that aims to end homelessness) which estimates how many people are currently homeless, living on the street and in temporary accommodation.
This number was estimated to be around 320,000 people and includes men, women and children but does not take into account the so-called 'hidden homeless' who move around frequently or live in places such as their vehicles.
A previous report by Shelter, from 2016, displayed a lower number at 255,000 indicating an increase of 65,000.
In the wake of these statistics, there are people who are spreading the Christmas cheer by being generous.
Kindness does indeed cost nothing and you could help too!
Sunderland University recently posted on social media asking people if they could check their cupboards for tins or cartons of food that they would not eat over the forthcoming festive period. All the collected food was donated to the Sunderland Community Soup Kitchen.
As well as collecting food, Team Sunderland at Sunderland University also asked people for clothes and sports balls, wrapping them up so people would have presents to open.
Sunderland is not the only place in the North East to help the less fortunate this Christmas. In Hartlepool, Ary's Barbers and Kushtea, both located on Murray Street, are also giving a helping hand.
Ary's Barbers is offering all homeless people a free haircut and shave on Sunday the 15th December from 9:30am. Ary Sarhang, owner of Ary's Barbers, said on social media: "In my shop it's all about respect and sharing love", he then continued on to say "They will be served with respect and love, lets love and look after each other, thank you all".
Coffee shop Kushtea have also said that they will be opening their doors on the 23rd of December between the hours 11am and 2pm to the homeless, or anyone else struggling at Christmas. They will be provided with hot meals, drinks and a 'goody bag' filled with items/food.
It's sensational to see so many people involved in spreading Christmas cheer this year, with this trend hopefully meaning that many more businesses will also open their doors.