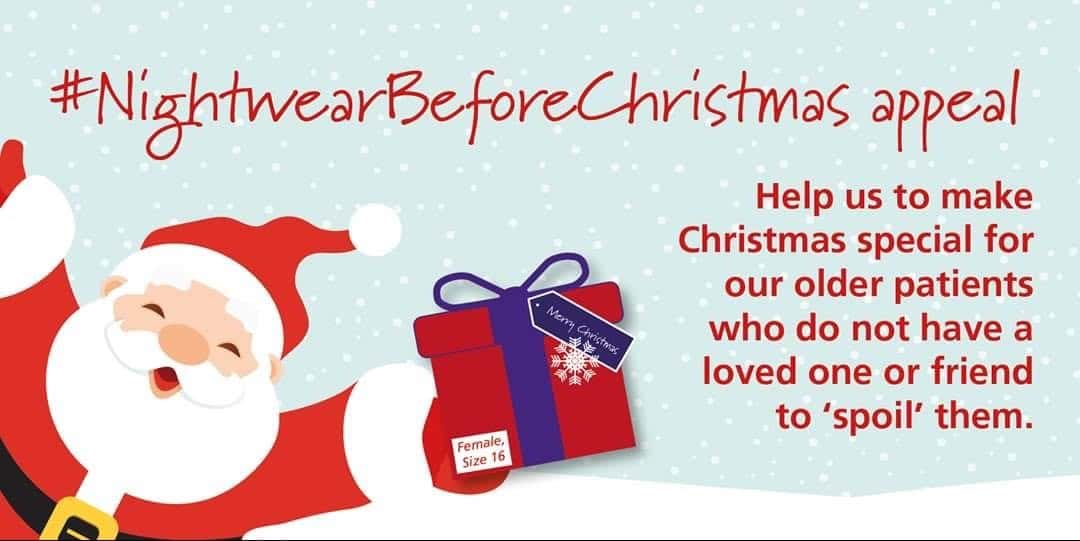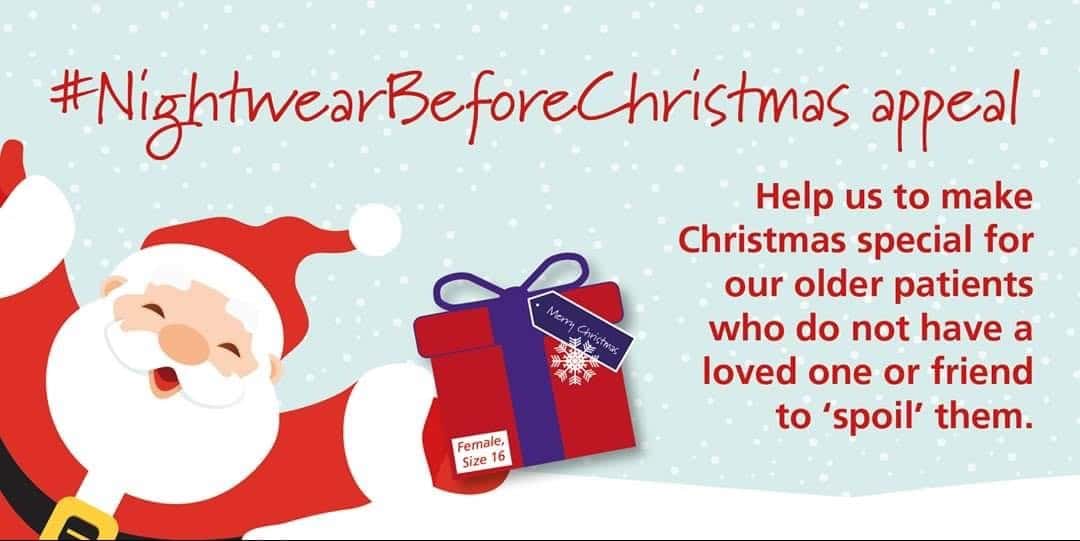 Dozens of elderly patients who do not have a loved one will be given a present on Christmas morning at Sunderland hospital.
The Alexandra Centre at Sunderland Royal Hospital organises a charitable campaign called #NightwearBeforeChristmas for the lonely patients so that they could get a new nightdress or set of pyjamas for Christmas.
It seems many patients either have family who do not live nearby or they do not have anyone at all. Instead of sending cards, hospital employees came up with this idea five years ago. The event has become bigger and bigger and last year it had a great success with the local community and radio stations also getting involved.
Claire Boylan, Elder Life Specialist Practitioner at Sunderland Royal Hospital, said: "We have been totally overwhelmed in the response we have had over the years. Our patients' reactions are amazing. Last year one lady was so overwhelmed she was brought to tears by everyone's kindness. We as staff feel great job and personal satisfaction. Sometimes little things go a long way."
Furthermore, The Alexandra Centre wants to make more people happy, as Mrs. Boylan added: "All of our patients on our Older Persons Ward received presents, as well as the patients who were admitted Christmas Eve that our team assess. We also gave items to ED, Maternity and other departments. We don't have a total amount, but we did cover a lot of wards and departments."
Kate Barron, 28, joined the campaign last year and said: "I find this project amazing. I think Christmas is a time for giving and who best to give than those who may go without. The thought of patients waking up on Christmas morning without a present actually broke my heart! My family and I did it last year instead of sending cards and we are happy to do it again this December."
The Alexandra Centre at the hospital has some goals and would like to go above and beyond what they did last year. Mrs. Claire Boylan mentioned that they want to include South Tyneside District Hospital as well as Sunderland Royal Hospital as they are one combined Trust.
Following the success of the #NightwearBeforeChristmas campaign, in the New Year the Delirium and Dementia Outreach Team will be opening a Dignity Room. The aim of this is to improve patient experience by providing patient care, promoting privacy, dignity and improving patient's self-esteem as studies suggest that clothing affects self-esteem and getting dressed is a process of self-expression.
Mrs. Boylan declared that: "Some patients have been admitted in an emergency, others come in with clothes however have no one to wash them and others do not have anyone to bring in their belongings at all. These patients are left to wear hospital pyjamas, split back nightdresses and gowns. All of which leave the patient open, vulnerable, disempowered and leave parts of the body exposed."
If you would like to join the team at The Alexandra Centre, all you have to do is to drop a wrapped item of nightwear labelled with male or female and the size and leave it at The Alexandra Centre anytime between 8 am and 6 pm. You can find more about their future events on their official Facebook page.