St Oswald's Hospice's Elmer Trail ends with a bang at Sage Gateshead auction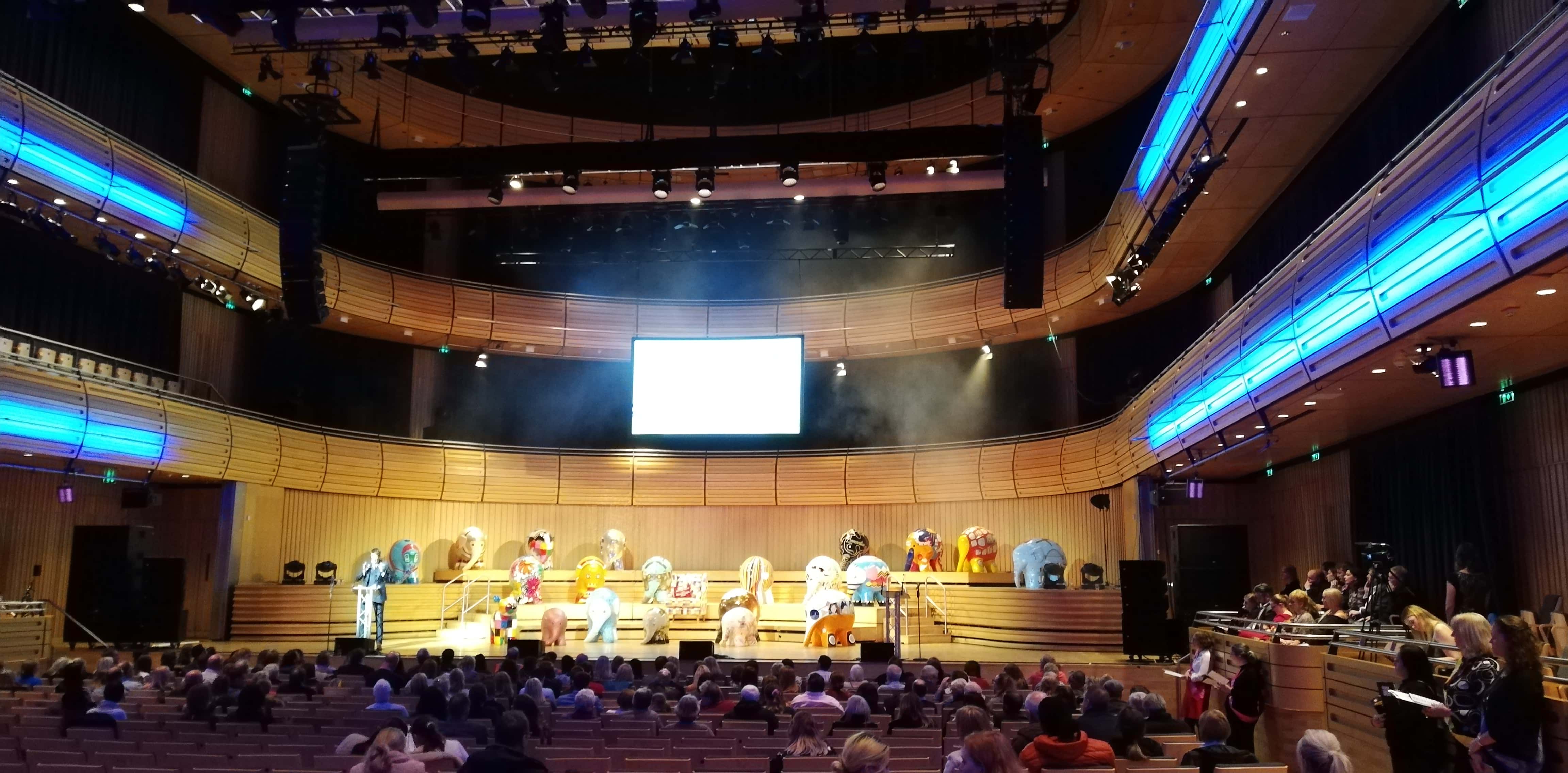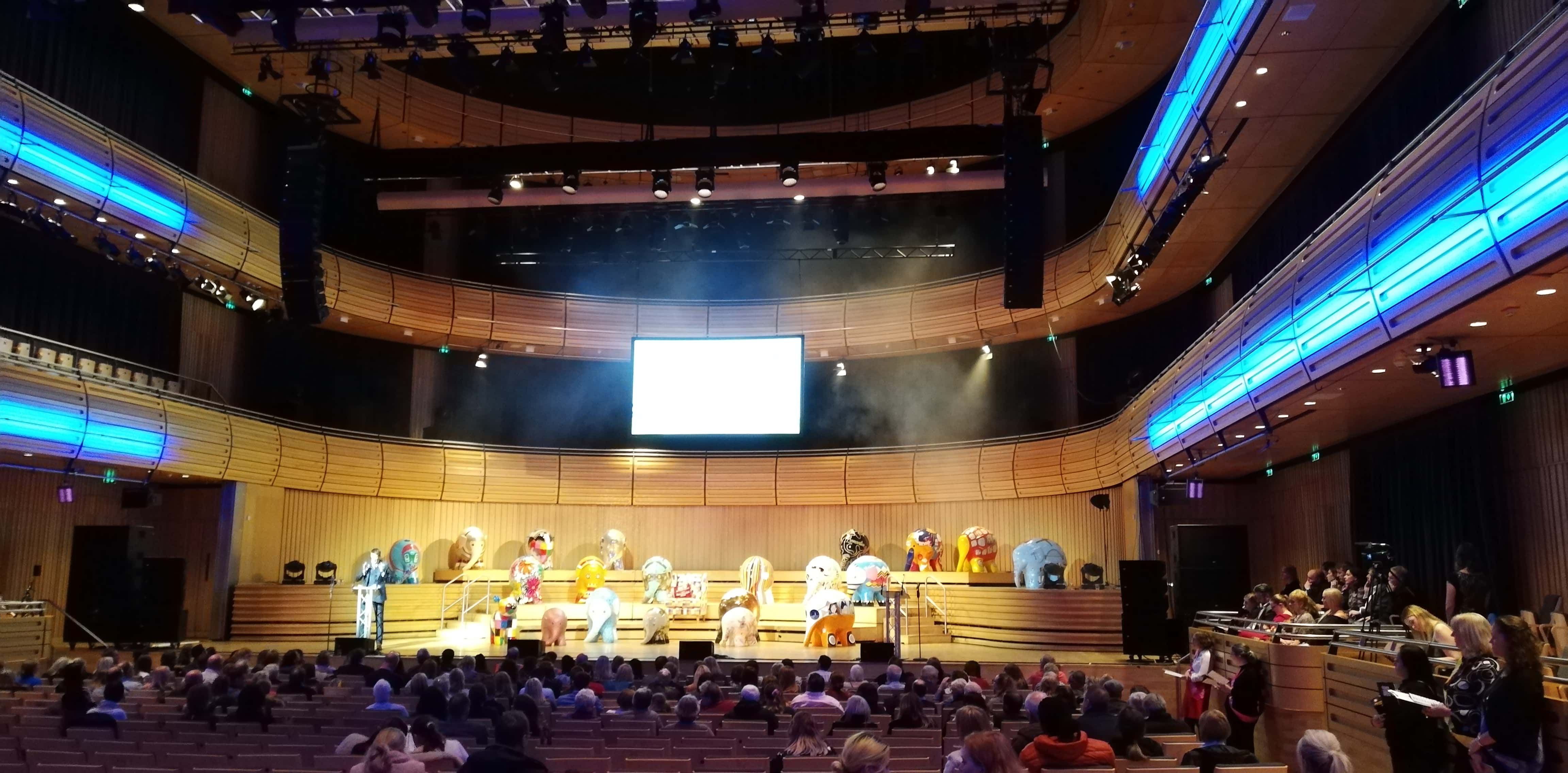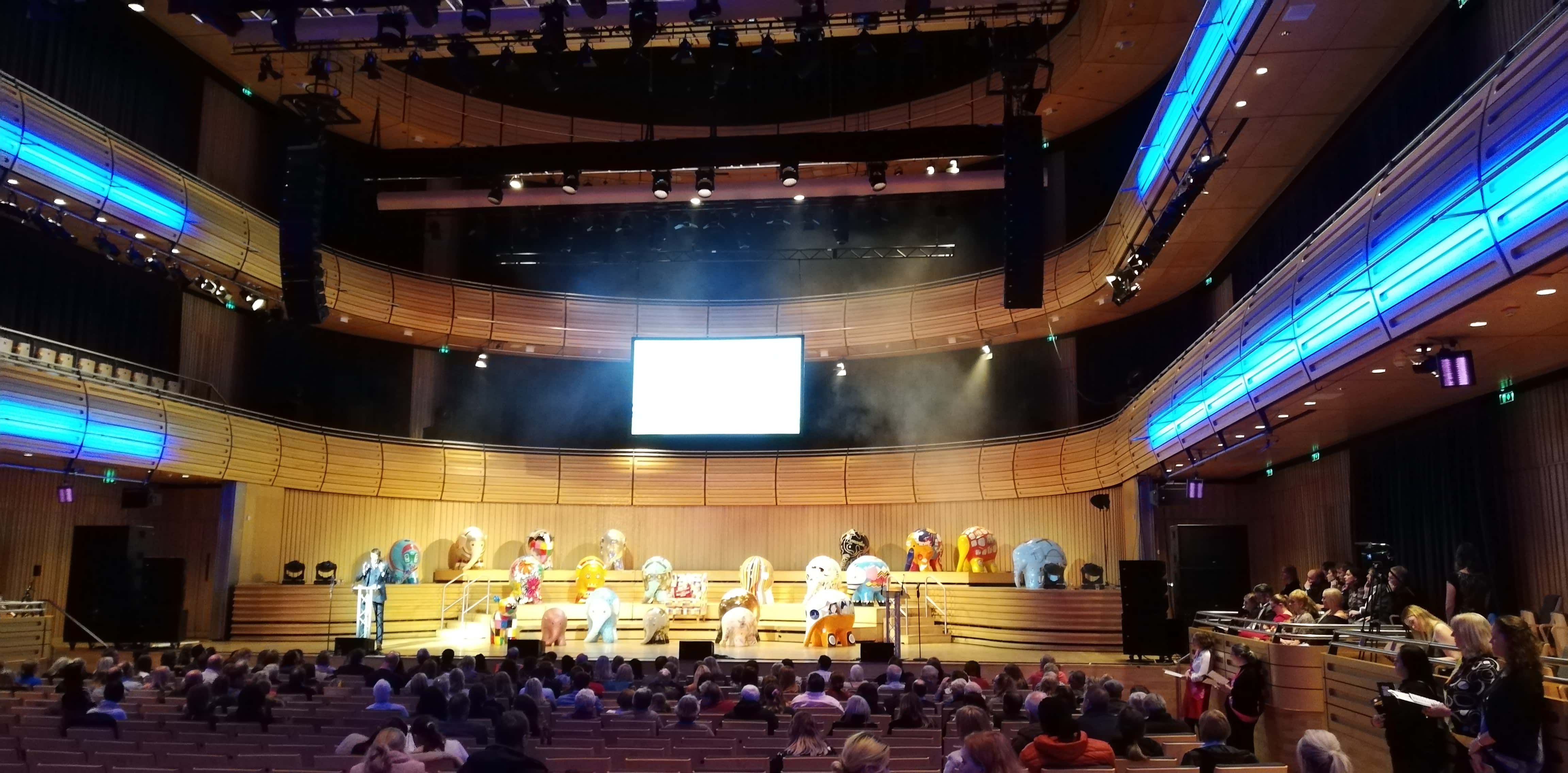 "A member of our comms team put both her hands above her head to stretch, and I said to her, I wouldn't be doing that!" said Jane Hogan, head of fundraising at St Oswald's Hospice.
Just one poorly timed stretch could have landed a bill into five figures at the auction of the elephants which have captured the imagination of the North East over the last 11 weeks, the culmination of Elmer's Great North Parade.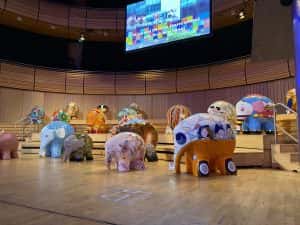 The auction raised £182,200 on the night as 45 statues of beloved children's character Elmer the Elephant were auctioned off to the highest bidder, as well as five surprise lots. The first lot, and most popular sculpture on the trail, Elephish (yes, that's an elephant made to look like a fish) went for £10,000.
These sculptures of Elmer lit up Newcastle and Sunderland with their colourful designs, with 60% being painted by local artists, before being auctioned at The Sage Gateshead on an emotional evening celebrating the work of one of the North East's most well-known charities.
Since September, the general public were invited to take part in the Elmer Art Trail, which involved finding 50 large and 114 small elephant sculptures across the North East. More than 10,000 people downloaded the official app, but what has been so engaging about it?
Although the hospice is a well-known and well-supported charity based in Gosforth, Hogan believes the Elmer Parade is more than just raising money for a good cause.
"It's free, it's accessible, and it's not behind any kind of barrier," she says. "It's in the community and you can easily get around the trail on public transport." The Tyne and Wear Metro was invaluable in linking participants to the nine elephants in Sunderland, Seaburn, and Roker.
Diane Green, Programme leader for the MA in Public Relations at the University of Sunderland, agrees that its simplicity is one of many reasons for Elmer's Great North Parade's success. "Overall, it is simple, effective and fun due to the gamification element," said Green. Much like Pokémon Go's explosion in 2016, interacting with the parade has led to people getting out and about and discovering new places. When following the trail, participants found that many sculptures were placed in parks and near local landmarks across the region.
There have been similar trails in Ipswich and Plymouth this year too. Yet St Oswald's trail gained more engagement than either. Hogan thinks that the people of the North East are another reason for its success: "News travels fast here and everybody knows everybody. We're family-oriented in the North East and put our hearts and souls into everything!"
The public has supported the campaign, but according to Diane Green, another key aspect of its success is the authentic relationships with local businesses. One such business is Collingwood Insurance, who made three successful bids on the evening. Elephants Tynie, Savannah, and Stitches (which was sponsored by the Bridges Shopping Centre) will be based at their headquarters as reminders of their campaign, while they also contributed towards one elephant which will remain permanently on display at the hospice.
Helen Shields, head of Collingwood's contact centre, first became aware of the campaign when waiting in a traffic jam at the Tyne Tunnel.
"They had the Elmer trail advertised and when I got in to work, I had a look at their website," said Shields. "I instantly knew I wanted to try and raise some money for St Oswald's."
In the run-up to the auction, the company raised £7,200 from a variety of fundraising events.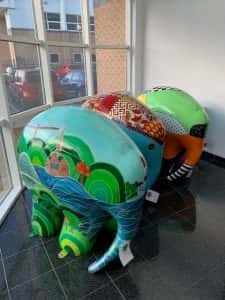 Libby Fryer, the Hospice's Events Team Manager, said: "The trail has been invaluable in raising our profile across the business sector."
That profile has been raised at a national level too, with telephone and online bidders taking part in the auction from around the globe.
The campaign may be over, but if you want a piece of the trail it's not too late. St Oswald's has charity shops across the region, one of which is on High Street West in Sunderland. For a limited time, Paint your own Elmer's, plush toys, and figurines will be on sale.
The final total raised is yet to be revealed but it's safe to say that Elmer's Great North Parade has captured the hearts and minds of the North East and further afield, as well as raising money for one of the region's most cherished charities.