The University of Sunderland has been nominated for an award in the Creating Safer Learning spaces category in the LGBTQ North East awards 2019.
Alongside this, mediaHUB platforms SRNews and community radio station, Spark Sunderland, have been nominated in the Inclusive Arts & Media category.
The categories look to highlight the work media and arts organisations and groups in the North East of England do to represent individuals in the region.
The awards, which were created by Sunderland based LGBTQ charitable project Rainbow Foundation, recognise the positive contributions made by individuals, organisations and groups across the region to improve the lives of members of the LGBTQ community.
The 2019 awards have been sponsored by Gentoo, The University of Sunderland, Up North Media Group and Team Tilly Creations and Entertainment.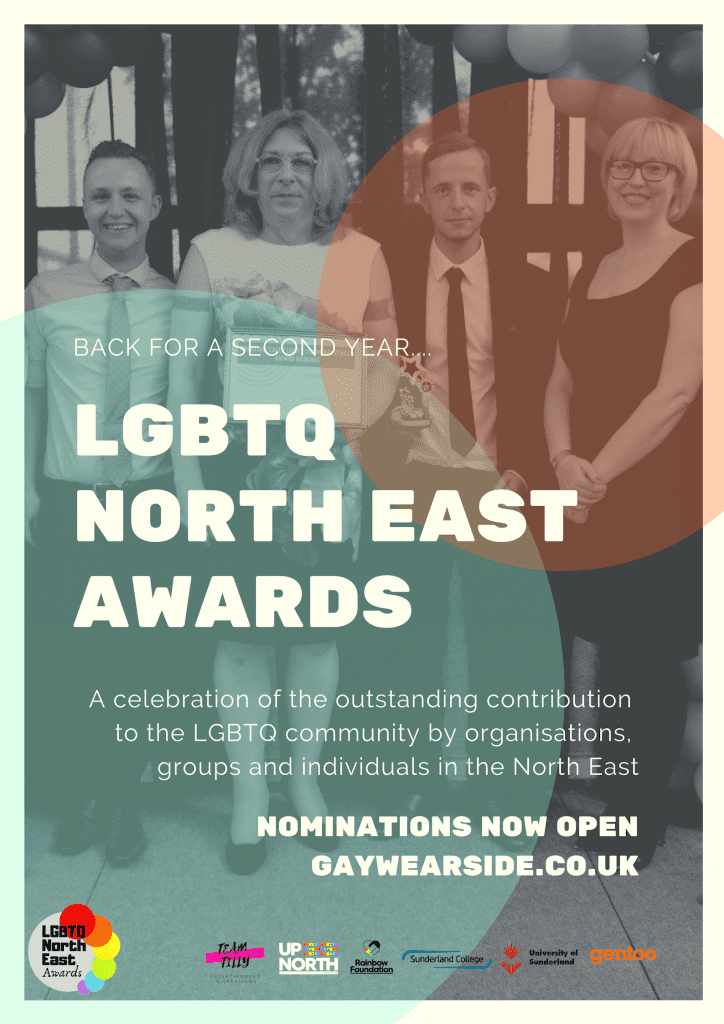 The awards consist of six categories: Ally of the Year, Inclusive Arts & Media, Charity & Community Initiative, Outstanding Contribution to LGBTQ Life, Creating Safer Learning Spaces and Inspirational Workplace.
There will also be a special award presented on the evening to acknowledge lifetime achievement.
"It's great to see media outlets like SRNews receive a nomination in this year's awards," said Ryan Houston, Founder of Rainbow Foundation.
"This category in particular, which is a new addition this year, is so important. In 2019 we are still addressing issues with media outlets and their lack of awareness when representing certain groups, such as LGBTQ people. Outlets like SRNews have continuously demonstrated their awareness of the diversity in our society, and have shown this in their content."
The 2019 award ceremony will be held on Thursday 16th May, to coincide with International Day Against Homophobia, Biphobia and Transphobia taking place the next day. The event will be held at Sunderland College, City Campus.
Nominations can be made online via gaywearside.co.uk and voting closes Friday, April 5th.