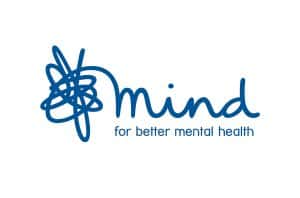 The University of Sunderland's Snowsports Society are teaming up with Teesside University Snowsports to do a 24 hour ski and boarding event to raise money for Mind.
The Societies are coming together this Saturday (March 9) to raise awareness and money for the mental health charity Mind by completing a 24 hour ski/snowboard at Silksworth dry slope.
With mental health becoming a more widely talked about subject and issues becoming more accepted and and not questioned, the societies will be doing some important charity work to help support and continue to break down a formerly taboo subject.
Throughout the 24 hours, at least one member of either society will be on the slope, from the start in the afternoon, through the night and on to the next morning.
In an interview with Sophie Harland, the Vice-President of the society, I asked about the event and why the club chose to support Mind.  Sophie said:
"Mind is a great cause and a really relatable charity that everyone can really get behind.
"It would be really great to see people there, whether its to have a run down the slope themselves, or just to support us throughout the night."
Dani Kemp, also part of the society, is a voluntary worker for Mind and and gave us some statistics about mental health issues, the effects on day to day life and what Mind is all about.  See Dani's statement in the video below:
If you're interested in going this coming weekend, the clubs will be at Silksworth dry slope from 12pm on Saturday afternoon, all the way through to 12pm Sunday. Many of the members will be there, either on the slopes or at the bottom, supporting their fellow members and talking to everyone attending.
Mind provide a range of services from informing people about certain mental health issues to giving advice, and helping those who need help get it.
If you ever feel lonely or down or you're worried for a friend, don't just dismiss it, Mind are there to help, if it's the need to talk to someone or just to learn more, Mind have a infoline (0300 123 3393) which is open 9am-6pm Monday to Friday. or they have all their information on their website: www.mind.org.uk.