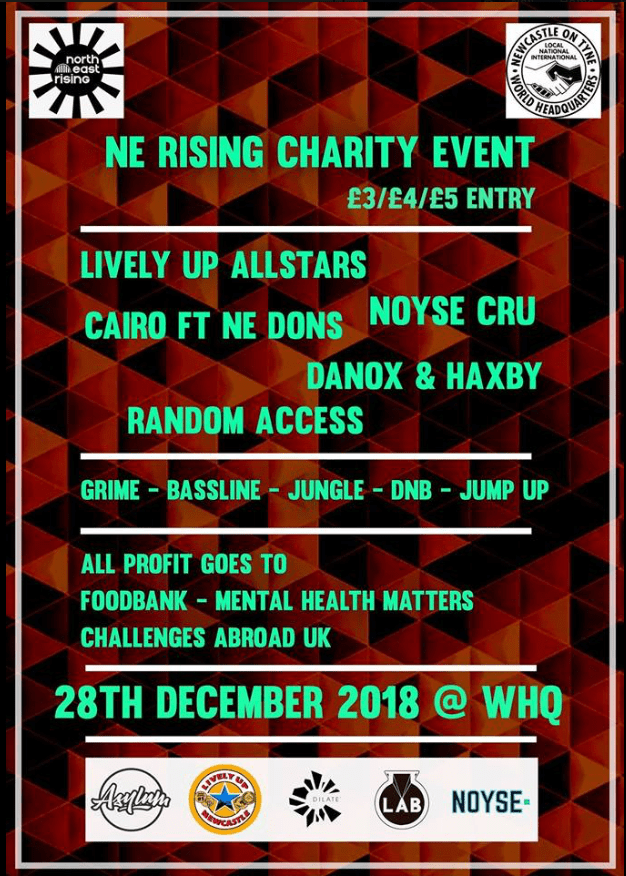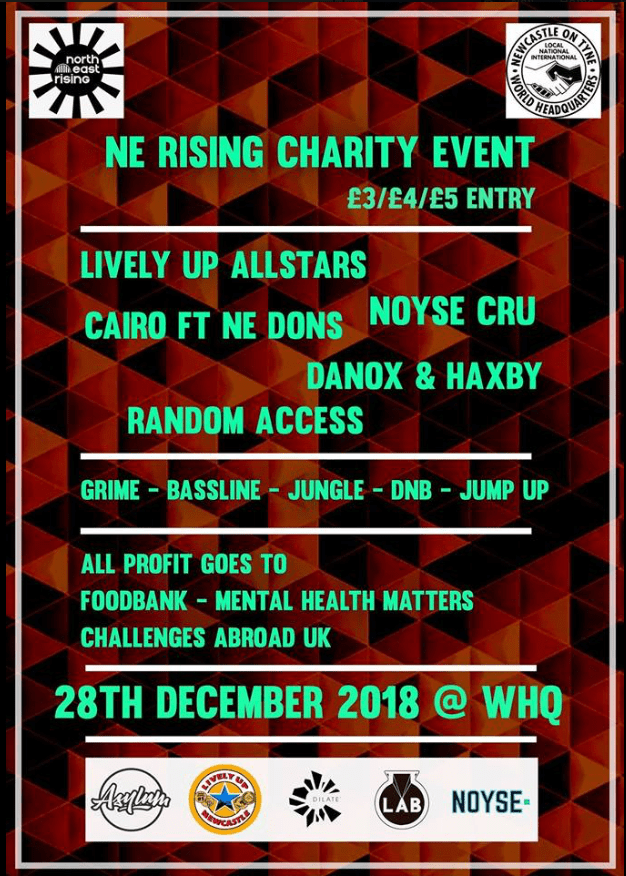 World Headquarters, a popular club in Newcastle, will put on a charity gig night on December 28. The gig, hosted by Lab Ncl, Noyse, Lively Up and North East Rising, aims to support local charities over the festive period while also thanking their 'local ravers'.
The Newcastle Foodbank, Mental Health Matters and Challenges Abroad UK are the charities to be supported by the event. Liam Stidolph and Charlie Soulsby, from the organisation North East Rising, discussed their reasons for choosing these charities. They said:
"We have chosen the Newcastle Foodbank, as during the festive period families are already struggling to feed their children, with the added stress of Christmas and New Year, it feels only right we donate to a local cause which helps the entire region.
"We have opted to donate to Mental Health Matters, a local mental health charity to help raise awareness within the underground scene that everyone is allowed to seek help if it is needed, it is not something people should cover up or hide.
"Challenges Abroad UK is a charity one of our promoters is currently working alongside so he can go to Peru in 2019 for educational purposes as well as build schools, housing and hospitals for those impoverished."
As the event is being hosted around the festive period, it is hoped the event will be well attended and people will donate kindly. Liam and Charlie said:
"We're not certain on how it may be received due to it being between Xmas and New Year. However, we do feel as though the empathy will prevail and we will get a reasonable amount of monies to donate to the charities.
"At the end of the day, the entry fee is minimal and ALL money will be donated so should be well received. We've almost sold all of our £3 ticket allocations already!"
Lab Ncl also commented on the event: "It's our first charity event and it's NE Rising's first event. Lab Ncl have been forefront of neurofolk drum and bass for the past two, soon to be three years. We will be looking to do more charity gigs. Next year we will be hosting a series of free entry events in central Newcastle."