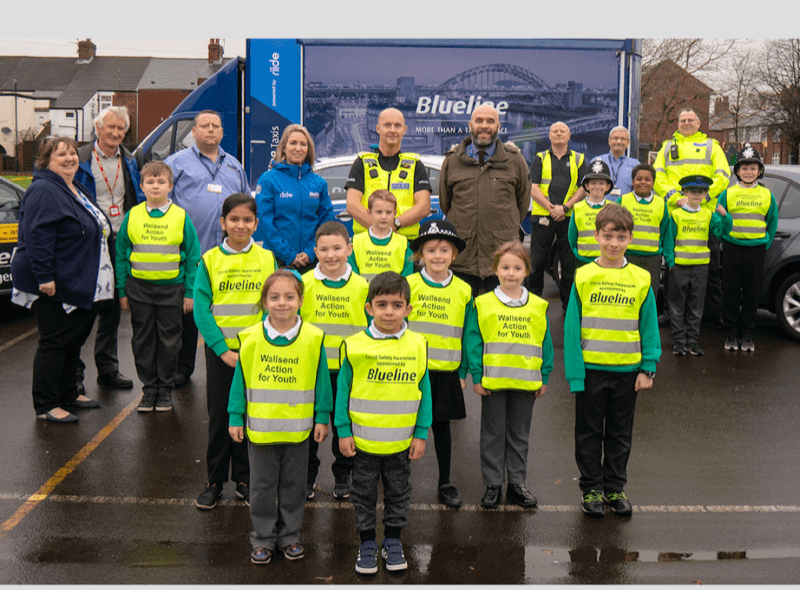 Northumbria Police have introduced the Walk Safe to School project in Wallsend.
The project launched on November 28 at Richardson Dees Primary School and has plans to extend to other schools in the area.
Funded by Blueline taxis and Wallsend Action for Youth, the scheme has handed out almost 6,000 hi-viz vests to children to aid them on their way to school and make road users aware of their presence on the side of the road.
Ian Shanks, from Blueline taxis, said: "We have got involved with this along with Northumbria Police and thought it was such a good idea we could not say no to it.
"We are presently delivering around 4500 around schools in North Tyneside but have been overwhelmed by requests for these hi-viz safety jackets for kids from all sorts of other schools and nurseries so much so we are struggling with the demand and the expense.
"We have ordered another 3000 and it will be great to see these young children wearing these hi-viz tops knowing we are helping them be safe while traveling to and from schools."
Officers have been preparing students and members of the Wallsend community by attending assemblies and at local meetings.
A spokesperson for Northumbria Police said: "Our Neighbourhood Officers have been raising awareness at community sessions they attend.
"We have had a great response from parents and kids, it feels great to know they feel safe with our help.
"We are not the only team promoting this project as other schools and community groups across the region have similar projects and initiative to keep their kids safe too."
Wallsend Watch Team can be contacted with any enquires by their email: wallsend.npt@northumbria.pnn.police.uk or 101.