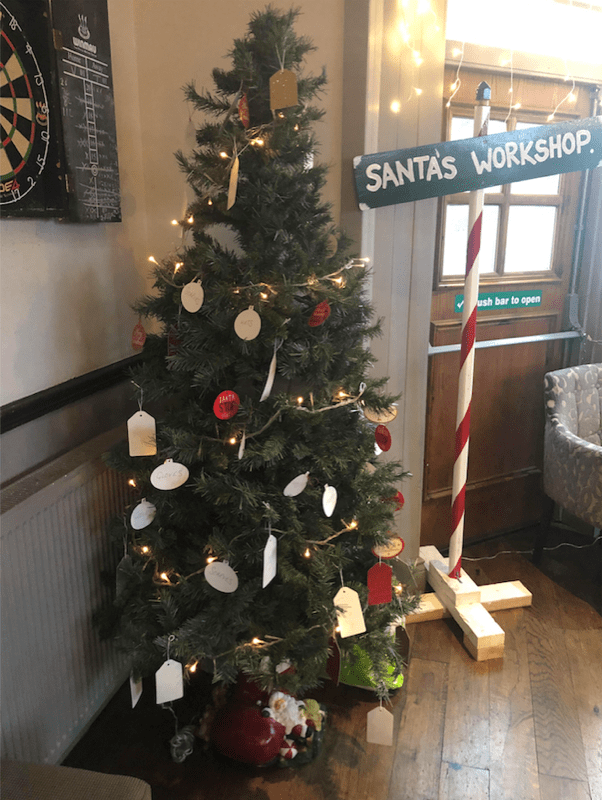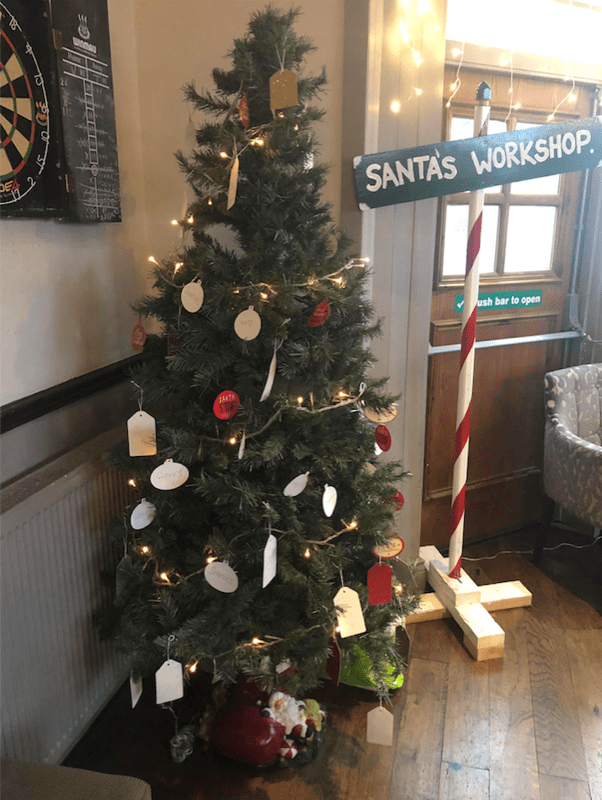 The owners of a pub in Newcastle have asked for the community's support to help bring joy to children this Christmas.
The Wheatsheaf Pub, in Benton, have organised the 'Wishing Tree' project in order to bring presents to underprivileged children within the NE28 area. Tags, containing the names of wished-for gifts, are hung on the tree and displayed prominently within the pub.
To participate you must collect a gift tag from the Christmas tree and then return it attached to the gift you are donating. For this project to be effective The Wheatsheaf have partnered up with Family Gateway, a charity which helps families in disadvantaged areas.
Clare, one of the owners of the Wheatsheaf, said: "Nobody should wake up on Christmas morning with nothing, especially a child."
Pauline Wonders, strategic director for Family Gateway, has said the gifts will be distributed to "families in severe poverty and those where the parents will take high interest loans to afford presents."
When the 'Wishing Tree' project began, 80 gift tags were put onto the tree. By mid-November, they had all gone and 40 more were added. Members of the community have rallied together to help give families a better Christmas. The gifts will be taken to Family Gateway on Saturday, December 15.
The owners of The Wheatsheaf Pub said: "It's absolutely horrific that there were going to be 80 children not going to get a Christmas present and that is just within the Howdon area."
Pauline Wonder says Family Gateway "Support whole families for intensive periods and our aim is to reduce child poverty and improve life chances for families and children."
In 2012 there was a shooting in the car park of the pub under previous management. The current owners of The Wheatsheaf have turned the pub around in the 18 months that they have owned it.
Kristi, one of the owners, said: "The amount of people that come in and say it's not like sitting in a pub it's like sitting in your own living room; that's what the atmosphere is like in here. It's a proper community pub."
For more information on donating a gift or to find out what other projects The Wheatsheaf Pub is running call them on 0191 270 988 or find them on Facebook.