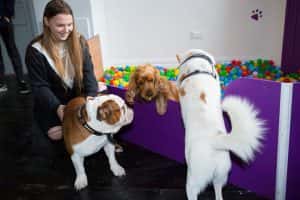 We are a nation of dog lovers, it's a fact. Over 24% of us own at least one of man's very best friends. With their adorable antics and silly personalities, it's no surprise that if we could take them everywhere with us, 90% of us would!
More and more pubs have become dog friendly over the last decade and us thirsty pet owners have made a habit of frequenting the water hole after a long walk or trip out.
There's only one problem – in most, if not all of these places, the dog has to be kept under the table and on a lead. This is simple enough if you have an obedient, well-behaved pooch but if your dog is as hyperactive as my two-year-old Pug then a trip to the pub often ends in a messy, paw printed disaster.
When he's on his lead, he wraps round the table, pulls a Houdini out of his harness and tries to mark his scent on everything within a lead-long radius.
When he's off his lead, I'm always on alert for where he is and what he's up to (usually causing complete mayhem) so it's never quite the relaxing experience you have in mind after trudging miles for that special pint.
If only there was a way I could relax and he could relax at the same time, right?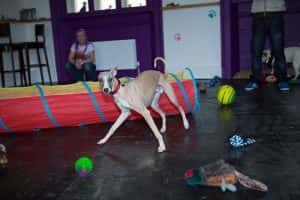 It seems that dog lovers Gavin Sinclair and Marcia Mennie had that exact question in mind when they took over the tenancy at the Central Bar in Gateshead and decided to open up the region's first doggy playroom. Marcia said: "being as dog friendly as possible was a big part of our vision for the future of the pub".
From this vision came Temple of the Derg; the region's first doggy playroom within a pub.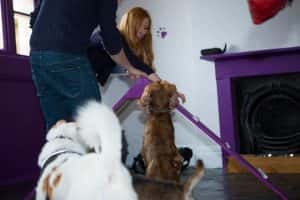 Situated on the first floor of the Victorian building, the playroom provides pooches with their own keg of doggy beer, a full menu and a ball-pit filled with obstacles to keep those hyper hounds entertained. For the less sociable pups, there's a chill-out space to sit and ponder life over a pint of  Cenarchy Stardog Champion Pale Ale – especially brewed with spent grain by Anarchy Brew Company.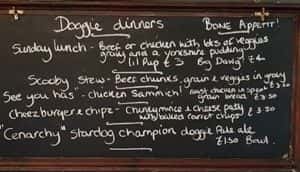 The doggy menu has a hearty selection available, including Cheezburgers and a choice of Sunday dinners, in small and large portions that cater for all your canines culinary preferences. They're sure to set all tails wagging!
Of course, let's not forget about the humans!
The bar has been recently redecorated and boasts a buffet lounge. They also serve plenty of veggie options so, whilst your treasured four legged friends are playing, eating and drinking to their hearts content, you can do the same (as long as you're supervising them).
It's true – as they say…it's a dogs life.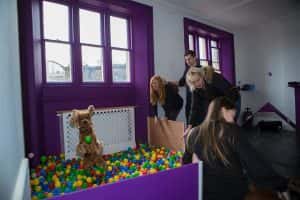 The venue is also available to hire for birthday parties.  For more information, contact: The Central, Half Moon Ln, Gateshead NE8 2AN. (0191) 478 2543
Next week I'll be taking my dog Reggie along so he can give his verdict…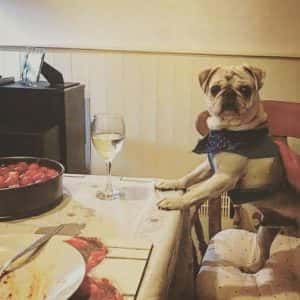 Have you visited Temple of the Derg? Let us know your thoughts @SRNewsNow