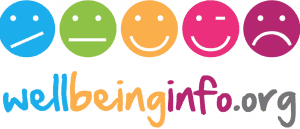 The Students' Union at the University of Sunderland will be celebrating World Mental Health Day on Wednesday, 10 October.
Wellbeing president, Mandi Purvis, is hoping the event, entitled Change Your Mind, will bring the community together.  It will feature an array of activities, such as a meditation and an anxiety talk, along with more recreational tasks such as arts and crafts.
Despite taking place at St Peter's Campus, it is not an exclusive student event. Mandi said: "It's an opportunity for the community, it just happens to be on University premises.
"In the future it means we can go out and have community events within the city, which is really important."
Student Jessica Foster, 19, feels the event will raise awareness of existing student services: "I've spoken to people who haven't realised that the uni offers help for those with mental health issues. I think the event might get more people looking into getting help."
Mental health awareness is continuing to grow in the North East. Only last year, the Mental Health Foundation released figures showing 71% of people in the region had reported suffering from a mental health problem.  This was the highest figure in England.
The Student's Union are aware of the growing problem. Mandi said the main goal of the event was simply for people "to walk out and say they're not ashamed to have a mental health problem or support someone."
Change Your Mind will take place at St Peter's Campus in the Reg Vardy building on Wednesday 10 October between 1.30pm -4pm.