Mackie's Corner is currently hosting the Sunderland Indie 20/20 VISION Exhibition.
It runs until October 13 and, in two three-week blocks, displays the work of 20 members of Sunderland Indie. The building previously hosted two commissioned exhibitions during the Tall Ships Races.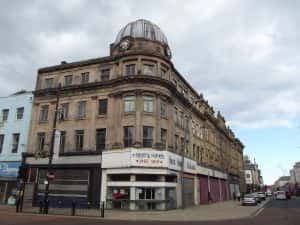 The Creator of the exhibition, Barrie West, discussed its origins: "The Project has taken over three years to come together. About two years ago I became more aware that there was a lot of talented artists who were just under the surface of credit.
"I noticed there was no room for local artists. We needed a place to showcase our work and I made the decision to contact private businesses who were interested.
"I got contacted by Sunderland Culture around Easter time to see if I was interested in putting an exhibition on at Mackie's Corner. They gave me two units for six weeks to showcase the work of 20 different artists," Barrie said.
Alex Surtees, a full-time artist, discussed some of his work which features in the exhibition: "The work is from around two years ago and a lot of my ideas feed into each other. This piece of work is made with real LP covers. Vinyl has always been part of my life, and even when CDs came out I kept hold of mine."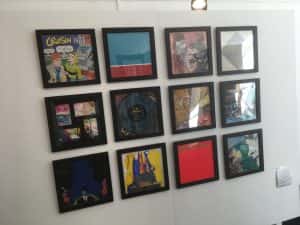 Alex taught art for nearly 30 years before coming back to Sunderland to complete a fine art degree. He has gone into art full-time with a gallery at the Spectrum Cultural Hub in Seaburn.
Pop along to Mackie's Corner in Sunderland until October 13, the exhibition is open from 2PM to 5PM every Thursday, Friday and Saturday. Or Check out Alex's Website here or Barrie's Website here.