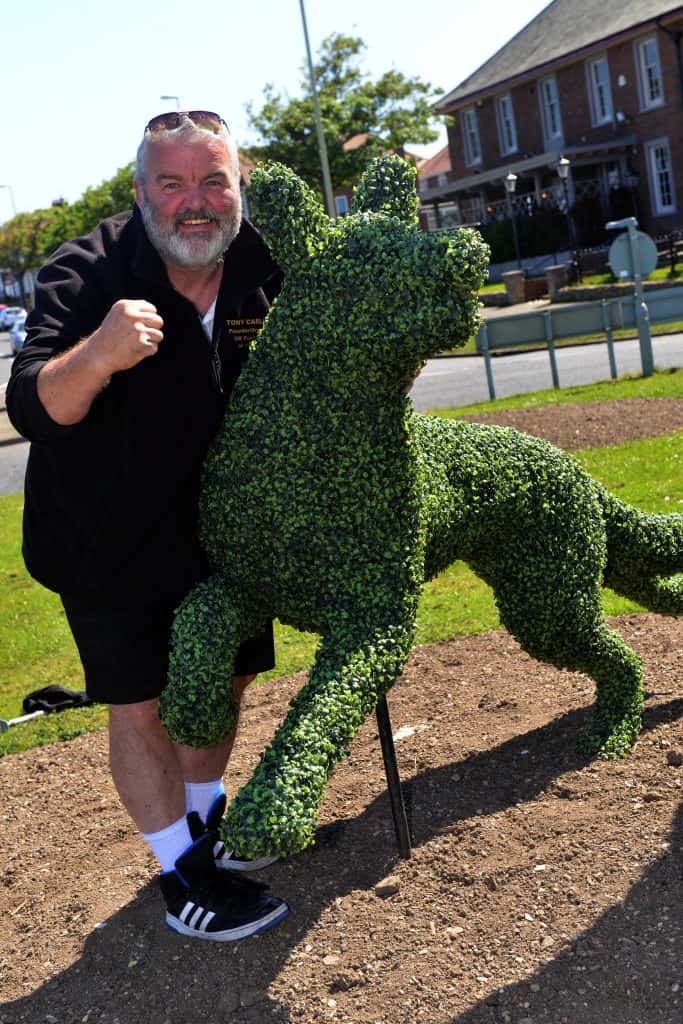 A popular event that attracts thousands of dogs from across the North East will celebrate its 28th anniversary next month.
The Great North Dog Walk 2018, in partnership with Dogs Trust, will take place on South Shields seafront on Sunday June 3.
The world's largest dog walk, which is a Guinness World Record holder, began in 1990. The circular route sees the dogs and their owners start and finish on the exact point where the Great North Run ends.
Tony Carlisle, the founder and organiser of the GND Walk, said: "In 1990, I was a teacher at Harton Technology College and I said to my class, 'who wants to go for a dog walk this weekend?' About sixteen of them put their hands up, but only 12 turned up as well as myself. That was 28 years ago. Last year, 30,114 dogs turned up."
Tony currently stands as United Kingdom Fundraiser of the Year, for the second time, after raising over £7.27 million pounds for charity.
Thousands of owners, old and young, gather on the coastal road for the free family day out. With various routes of varying lengths along the cliffs, this caters for everyone, including parents with pushchairs, wheelchair users and even for the elderly dogs.
Tony said: "There was a Great North Run, a junior run, a toddler run, swim, bike, Great North absolutely everything for humans – but there was nothing for animals. I got in touch with the Guinness World Records, asking what makes a record and they asked me: was is measurable and was it annual? I got my first Guinness World Record in 1995. It snowballed from then, we have various sponsors each year, this year we have Dogs Trust."
There is now a dog statue next to the running man on the South Shields roundabout near the start line, which is a great legacy for the GND Walk.
With 185 breeds taking part in 2017 alone, it is sure to be a huge success again this year. If you'd like to be involved, please go to the website below to register: http://www.greatnorthdogwalk.co.uk/registration-and-rules