Takeaway boss and tenant, Hargit Singh Bariana, exploited vulnerable members of society as slaves with their only pay being the left-over food.
Newcastle Crown Court heard Bariana targeted men with alcohol or drug addictions or men with homeless problems to work for leftovers within his two takeaways ('Valentino's takeaway' in Olive Street, Sunderland and 'Antonio's chip shop' in Blyth).
He would apparently physically assault or threaten the victims if they did not meet his demands as well as he apparently removing the shoes and clothes from a few victims to prevent them from leaving at night.
Referring to an alleged victim, Knox stated; "The defendant would come to his house at night and remove his clothes, in particular his trainers, so he couldn't go off before he was to come back the next day"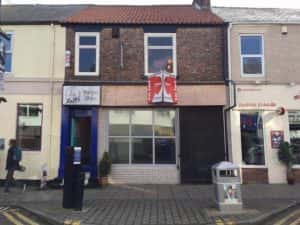 One alleged victim had to work over 50 hours a week.
Prosecutor Christopher Knox told the jurors that the victims were exploited by Bariana.
Knox stated: "The prosecution's case is the defendant, who was a landlord and owner of at least two retail food businesses, exploited people who he knew were vulnerable in all cases because they were either homeless, or near homeless, they had drug or alcohol dependencies or both.
"They were in practical terms peoples at low ebb and were easily bullied, coerced and forced to do work.
Bariana also owned a house within Bylth, where his victims would reside. He would apparently make his victims pay through their housing benefits and other services and threatened them by removing the roof over their head to force them to meet his demands.
He allegedly supplied his victims with the drug diazepam and alcohol so they were more compliable.
"He exploited them unscrupulously and determinedly."
Bariana stated that the allegations are "untrue".
The trial still continues.