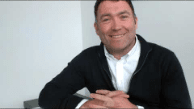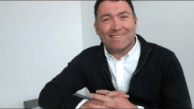 Research suggests that more than 77 per cent of deaf children in the UK attend mainstream schools where no specialist provision is provided.
Societies and companies in the North East tell us that awareness of and access to British sign language would make it easier for deaf people to communicate.
Sunderland's Deaf Society allows deaf people who use sign language to be drawn together through sharing news and experience; as it creates a sense of belonging.
Lynsey Crompton, a member at the Sunderland Deaf Society, said: "Providing a qualified British sign language interpreter and more accessible promotional materials at events would
provide deaf people with access to what is going on."
Similarly, in the North East, ITV Signpost have created an app called 'Signed Stories' which convey popular children's books in sign language, narration and subtitles.
Graham Deighan, Head of Delivery at ITV Signpost, said: "I don't think people think about accessibility for deaf people. I think awareness is the key to change people's perceptions
surrounding deafness in the North East."
There are over 70,000 deaf people in the UK and with better access to resources tailored to suit their particular needs they would achieve a greater sense of wellbeing through better
communication.
Check out our infographic: https://create.piktochart.com/output/29859681-new-piktochart