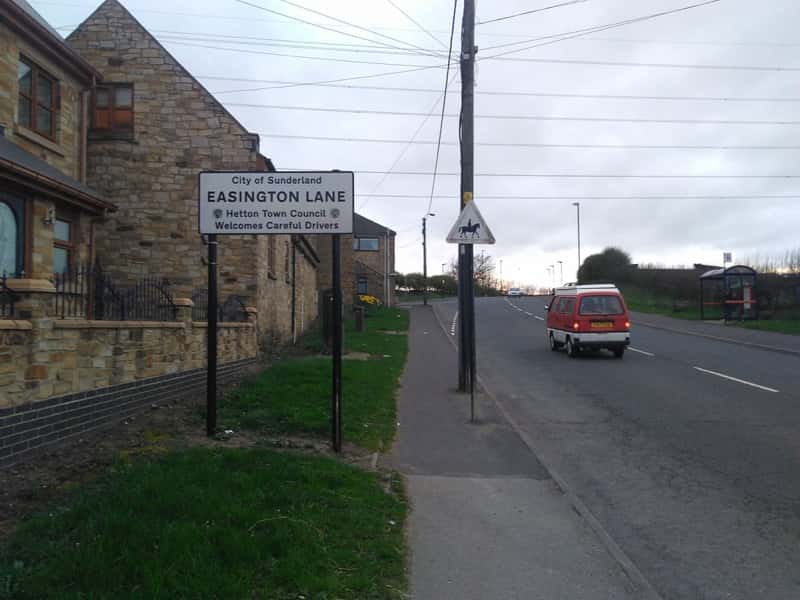 Easington Lane saw a rise in crime in the first two months of 2018 compared to the first two months of 2017.
The opening two months of 2018 saw 104 reported crimes in Easington Lane, compared to 99 reported crimes in January and February of 2017.
Twenty-eight of the crimes in January and February were reported as violent crimes, while another 20 were reported as anti-social behaviour.
Liam Adamson was the victim of a violent attempted kidnapping in Easington Lane in October.
Jason Hackett, from Stockton-on-Tees, had threatened to kill Adamson during the ordeal and was sentenced to 36 months in prison after admitting to: kidnap, possession of an offensive weapon, aggravated vehicle taking, driving while disqualified and driving with no insurance.
Adamson was picking up friends near the clock tower in Easington Lane when Hackett approached and demanded that Adamson drove him to Trimdon Village.
Having been held at knifepoint to drive, Adamson managed to get out of the car as Hackett took control.
After speeding away, Hackett was found seriously injured near Low Moorsley having crashed the car.
Adamson said: "What happened to me shouldn't happen to anyone. I was lucky in the end, but I still remember everything that happened.
"Rising crime is a big problem in Easington Lane, and it doesn't feel like a safe place.
"Even people from out of the area commit crime in Easington Lane. It's an unsafe place to be and something needs to be done about it."