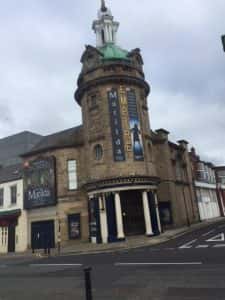 Arts and culture on Wearside has been given a huge boost after a £60million development called 'Sunderland Twenty Four Seven' was launched last month.
The project began on Friday March 23 and will run for seven years.
This campaign was planned following the news on Sunderland failing in their bid to win the City of Culture title in 2021.
Keith Merrin, who is the Chief Executive of the Sunderland Culture, believes this is an excellent opportunity to improve the city.
He said: "The £60m worth of investment will bring new facilities, a new theatre, a new art gallery as well as bringing activities for people to see and get involved in."
Keith has stated the four objectives he hopes this project will help on Wearside.
"Our first ambition is to help improve the profile and reputation of the city. Some people may not know Sunderland well and may have a negative connotation of the city.
"Secondly is the creative economy of the city, followed by the improvement of health and well-being within the area," said the Sunderland Cultural Chief Executive.
"Finally, we hope this project will help children and young people and give them more opportunities."
Here is the full Interview with Keith: