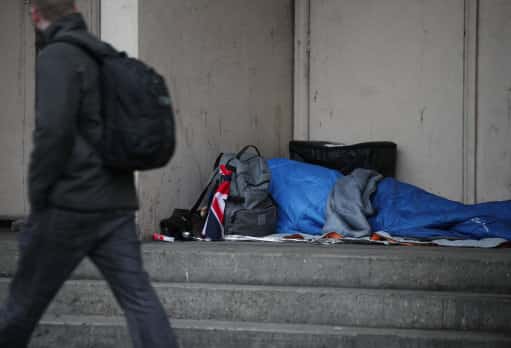 The region's two main football clubs often attract criticism, both on and off the pitch, but in the last two weeks both Newcastle United and Sunderland AFC have hosted events to help homeless people in the region.
Last weekend Sunderland AFC opened their doors to homeless people during the snow to help put a roof over their heads, while Newcastle United hosted a CEO sleep-out last week where CEOs fundraise before sleeping pitch-side to raise money for homeless people.
A Sunderland AFC spokesperson said: "sixteen homeless and vulnerable people took refuge in the Stadium of Light this weekend, as snow and ice gripped the North East.
"The club also took delivery of thousands of items of food and clothing from supporters, which will now be donated to local charities and churches.
"[The people] have now been re-homed with the Salvation Army's Swan Lodge and Father Marc Lyden-Smith from St Mary's Church in Sunderland."
The club also visited Swan Lodge last month to hand over food that had been donated at an earlier game and continues to look for ways to help the homeless.
But Sunderland are not alone when it comes to helping homeless people in the region. A few miles north at Newcastle United the club opened its doors for a CEO sleep-out in association with charity Changing Lives.
The event was initially postponed due to bad weather, but did eventually take place on Thursday, March 8.
Before the event, Jill Watkin the fundraising manager of Changing Lives, said: "[They will] sleep out for the night at the largest CEO sleep-out outside of London.
"Last year, 100 participants raised a whopping £90,000 to help tackle homelessness in the region, with the money raised going to local charities that support people experiencing homelessness, including Changing Lives.
"The funds raised during last year's CEO sleep-out event are helping Changing Lives provide guidance to people in crisis, to help them avoid becoming homeless and to help them build a brighter future for themselves and their family."