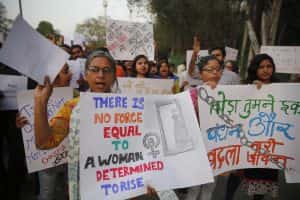 International Women's Day is an annual movement committed to challenging conscious and unconscious bias by calling for gender parity and valuing women and men's contributions equally.
This year, in our region, four entrepreneurial business colleagues who are passionate about the North East and championing the success of females in the workplace joined forces to organise a one day conference celebrating the success of women in the workplace.
Their aim is to show the importance of women at work and what can be achieved for people who decide to work within a corporate environment.
The event, held at Hope Street XChange, a contemporary workspace for a community of innovation-led businesses, showed the passion and capability of many amazing women who step outside of their comfort zone to achieve.
Louise Kennedy, founder of Sunderland consultancy business Oculus HR, promoted the success of women locally at the event and believes that success is key.
"International Women's Day aims to make a difference by giving women a voice. For me personally it is about successes, women have got different things going on; looking after kids, holding down a full-time job. It means a lot to me because of success and that women know there is a way to go, a road to travel on."
In 2018, there's a strong call-to-action to press forward and progress balanced leadership, with the IWD 2018 theme of #PressforProgress.
There's a strong call to #PressForProgress motivating and uniting friends, colleagues and local communities to think, act and be gender inclusive to everyone.
Donna Yeoman, Chair of SunnyCon Anime Expo, had a positive experience from being a woman in her local area and has not experienced any negative issues running the Japanese anime convention by being a female.
"A lot of the people who we see at the convention and women who run the event are female. I think the anime community are a lot more accepting of me as Chair of the convention than some people in other kind of job roles would be. It is a very warm and accepting community."
You can take action and #PressForProgress at https://www.internationalwomensday.com/