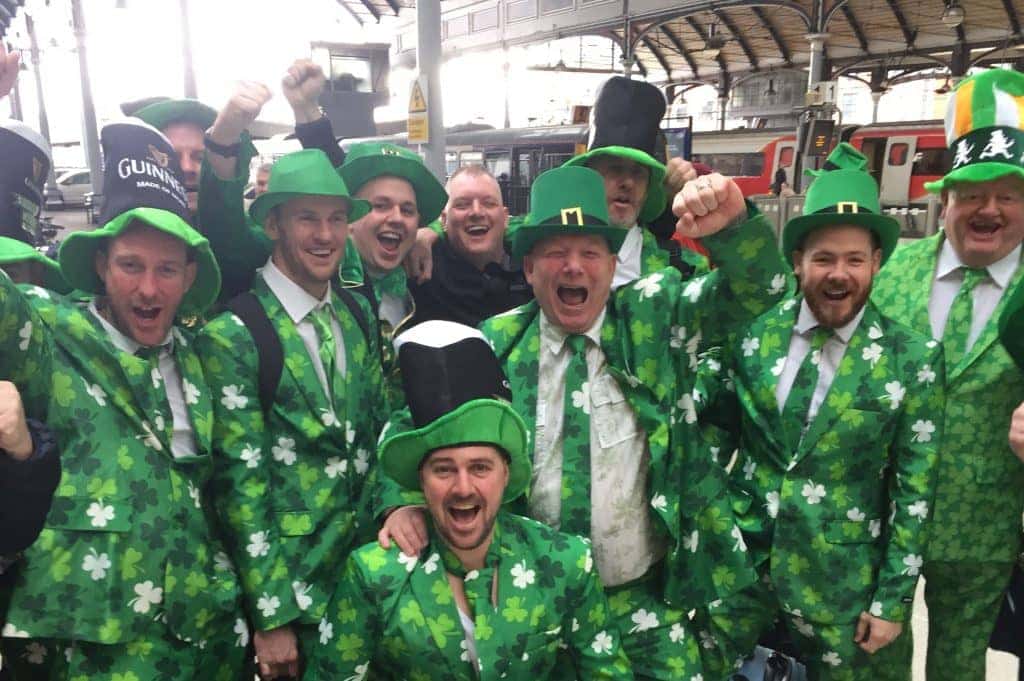 Just a week away before St. Patrick's Day and Newcastle will be thriving with Irish festivities and celebrations in the heart of the city centre.
Newcastle's Times Square, famous for hosting Oktoberfest and seeing epic bands play Live from Times Square gigs is the main location for the first ever Paddy Fest which is to be held on Saturday, March 17.
The all-day beer festival kicks off festivities at 11:00am and hopes to see a crowd of 4,000 people attend the festival site for a full day and night of Guinness, live music, live rugby and much more.
With fully Irish fun-filled décor, a huge Oktoberfest style beer tent and a showing of the Live Six Nations Rugby on huge LED screen, the event is sure to be a success.
The Paddy Fest event is the creation of Newcastle's most well-known event promoters, Gabriel Day (Ape-X) amd Michael Hesketh (MishMash Events) who have partnered together to plan and organise one huge St Patrick's Day event for the first time in the city centre.
Gabriel said: "This is the first year we decided to do this event and the whole team is mega excited. Myself and Mike have both ran events in Newcastle collectively for over 20 years and when we realised it landed on a Saturday with England vs Ireland in the six nations that same day, we felt compelled to go through with it and create one big Irish celebration for everyone.
"As we go into the evening session, we have a night of live Irish DJ's and heaps of dancing. For those that can't take the pace we have several party benches where you can drink a beer and watch the fun unveil."
Gabriel added: "Northerners never seem like they need an excuse to get together. We've always had a great friendship with our Irish brothers and sisters, with many of them living in the North East. We can't wait to celebrate their special day, with some dancing and a Guinness or two."
Alece Barrass, a retired priest from Sunderland said: "St Patrick is the patron saint of Ireland. He founded monasteries and wherever the Irish have gone they've taken St Patrick with them. It's really a celebration on Irishness."
St Patrick's Day and the Paddy Fest event are held on Saturday, March 17 and tickets can be purchased at https://www.fatsoma.com/mishmash/u394aakp/paddy-fest-st-patrick-s-day-festival-times-square-newcastle