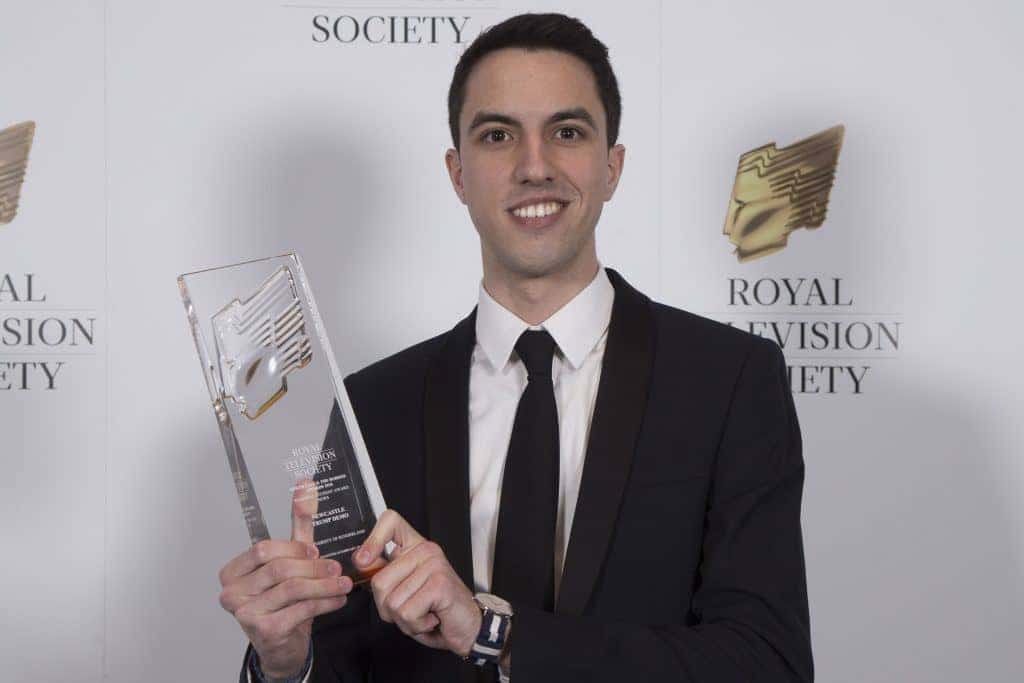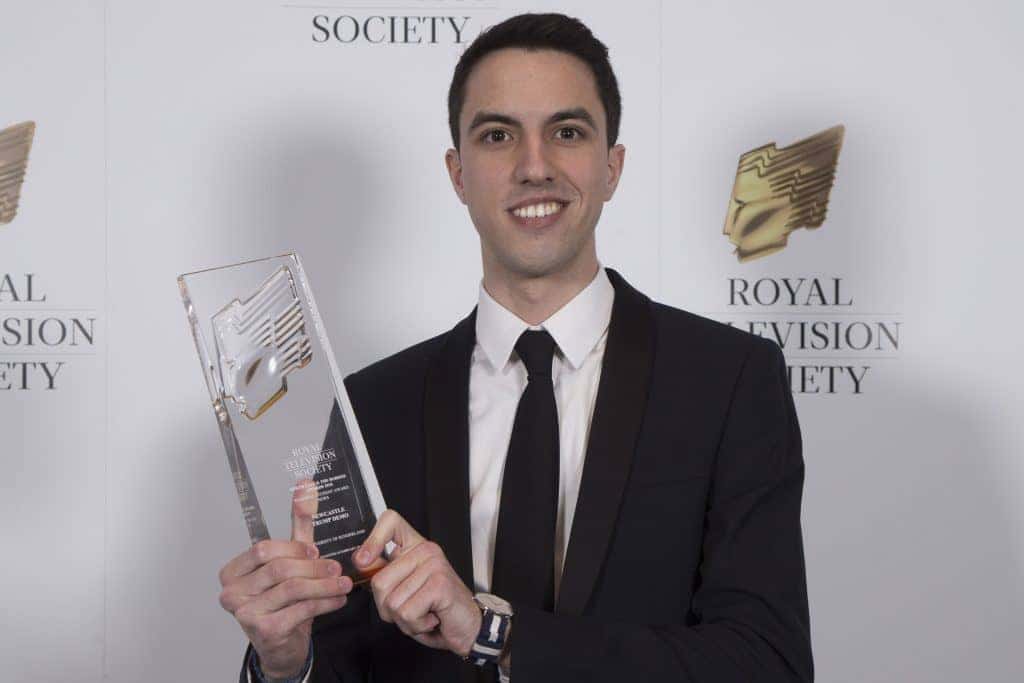 A broadcast journalism student from the University of Sunderland has won a prestigious Royal Television Society Award.
Theofanis Pegkas, from Greece, won the Regional Student award in the news category for the video report he compiled of an anti-Trump demonstration in Newcastle.
Theofanis described it as a "great honour" to collect the trophy.
He said: "To be 2,000 miles away from home being able to win an award for doing what I love and what I feel so passionately about is a dream come true."
Theofanis dedicated his award to his late father who passed away two years ago.
He added: "I am sure he would be very proud of me."
The University's Broadcast Journalism Programme Leader, Andrew Glover, said: "I was sitting beside Theofanis when the announcement was made. You could clearly tell it meant a lot to him.
"What is great for the University is that both other nominations in that category were also from the University of Sunderland — proof that we are nurturing student journalists who are adept at using powerful images and audio to create compelling content."
Over 400 people attended the annual awards dinner at Gateshead's Hilton Hotel organised by the Royal Television Society North East and the Border.