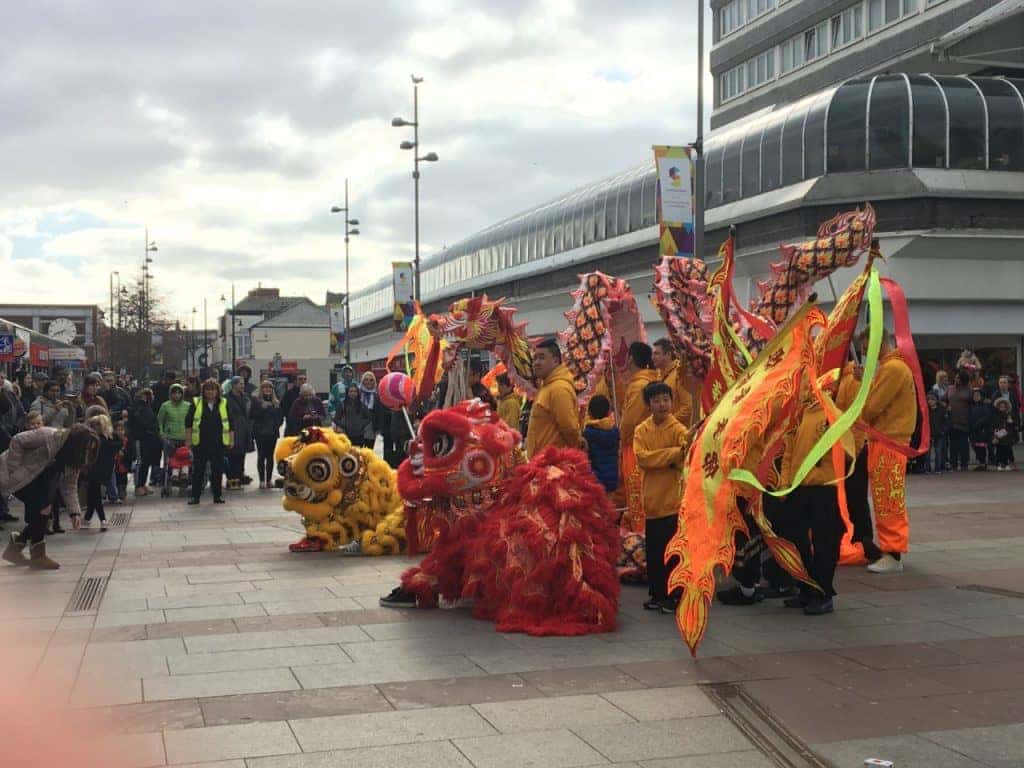 Madam Mayor, Councillor Doris MacKnight, celebrated the Year of the Dog for Chinese New Year in The Bridges and praised the event's coordinators Ian Wong and Sue Henderson.
"This is the first time I've been at the Chinese New Year celebrations as Mayor of Sunderland and it's been absolutely fabulous, I think It should be expanded every year.
"This could be a huge thing for Sunderland.
"Not only is it attracting people into The Bridges to spend money, but lots of people get to experience the wonderful dancing and singing. It's been a really good day."
When asked for her thoughts on the event's organisers Cllr MacKnight said: "Keep it going as it's absolutely brilliant."
The event, now in its third year, began at 12.00pm with a traditional dragon dance taking place outside the Market Square in front of The Bridges.
The congregation of performers then moved inside of The Bridges with Chinese calligraphy, Kung Fu demonstrations, traditional dancing, music played with traditional Chinese instruments and local pupils singing Chinese songs, and Chinese screen painting on offer to passers-by.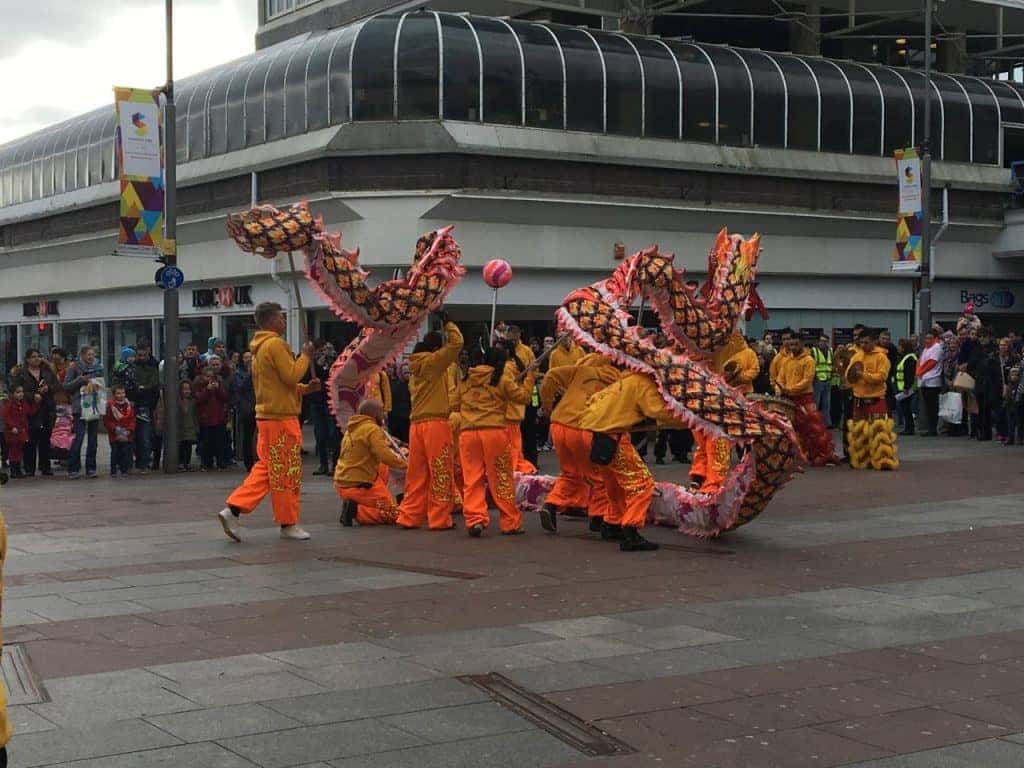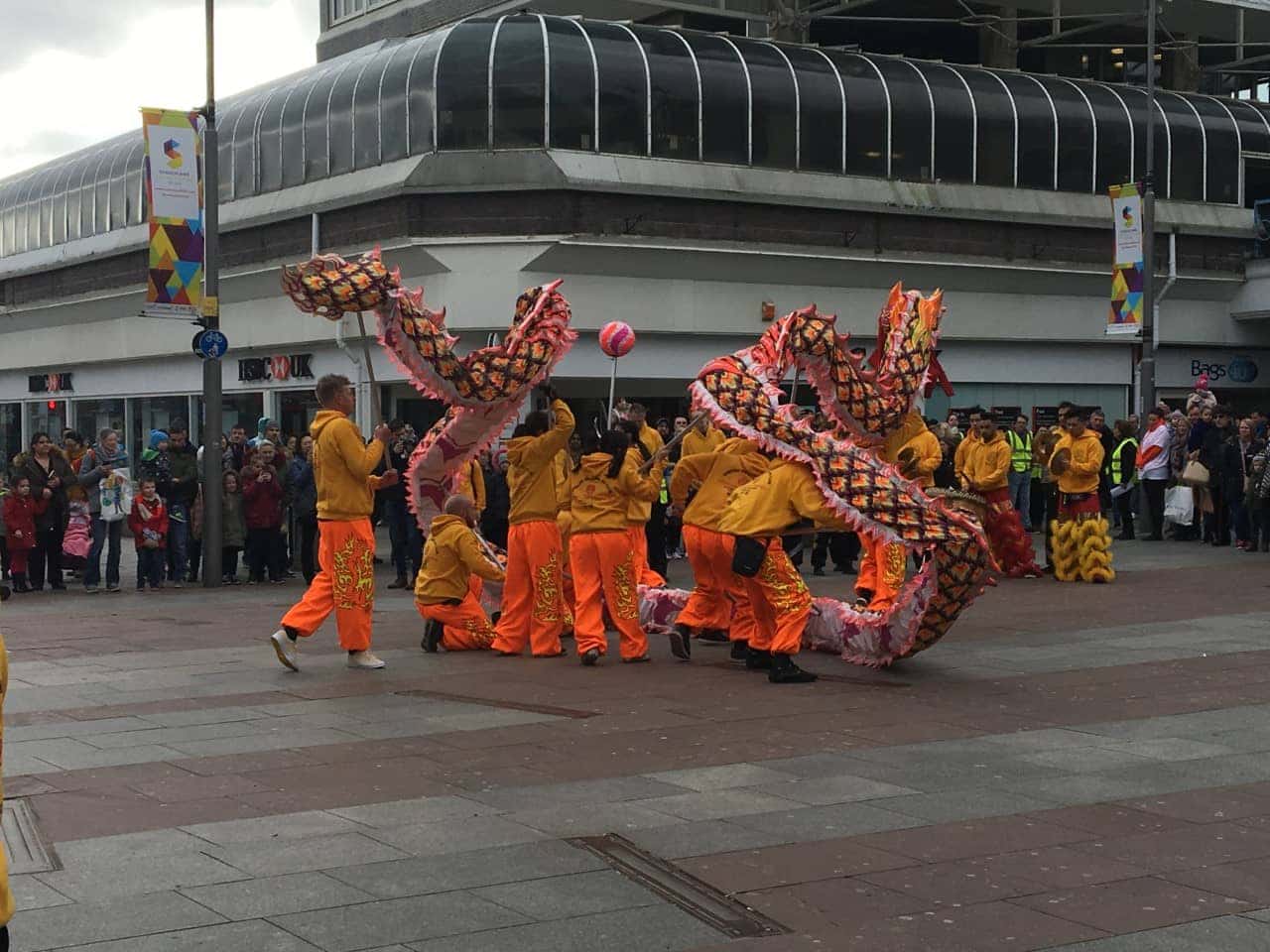 The celebration co-organised by Ian Wong, owner of Asiana restaurant, was supported by Sunderland's Business Improvement District and Gentoo.
"It's been a bit manic trying to organise everything," Mr Wong said.
"We have a lot of acts coming from all over the North East and around the world. When they arrive they don't tend to arrive at the same time!
"But we're in our third year now so it's nothing unexpected,
"We held the first event in Keel Square which was fantastic, but so open to the elements. It was so windy, I remember we had winds of up to 60 mph. Halfway through we had to take the gazebo down because it was that windy!
"It's been a fantastic event for Sunderland and the Madam Mayor's involvement has been great.
Although Chinese New Year itself falls on 16 February, across Asia it is also celebrated up to two weeks after that date
Events manager Sue Henderson implored the people of Sunderland to learn more about Chinese culture.
She said: "This is the third Chinese New Year that has been celebrated in Sunderland.
"In the first year, we went to Keel Square when that was a brand new venue in the City, last year we went to the Museum and Winter Gardens which was extremely popular and very busy, and this year we've moved it into The Bridges.
"We try to move the programme around the city to give lots of people the opportunity to enjoy the celebrations and expand their knowledge of other cultures.
"It's a lovely festival to celebrate, it's a fun thing to come and attend. It's really interesting when you learn the background behind the celebrations.
"This year is the Year of the Dog and learning the meanings attached to that is a good thing to do given that the Chinese population in Sunderland is increasing, so it's a good opportunity for Sunderland-born people to learn and integrate with other cultures.
"We've obviously had huge involvement from the wider Chinese community and the school children of Chinese descent.
"They've sent dancers and choirs this year and have been involved in the two previous years, it's great!"
And we're underway with the next performance, this time from the Unicorn Dance Association.@SRNewsNow #ChineseNewYear2018 #ChineseNewYearParade pic.twitter.com/kSGxkzeGIN

— James Copley (@JamesCopley73) February 25, 2018