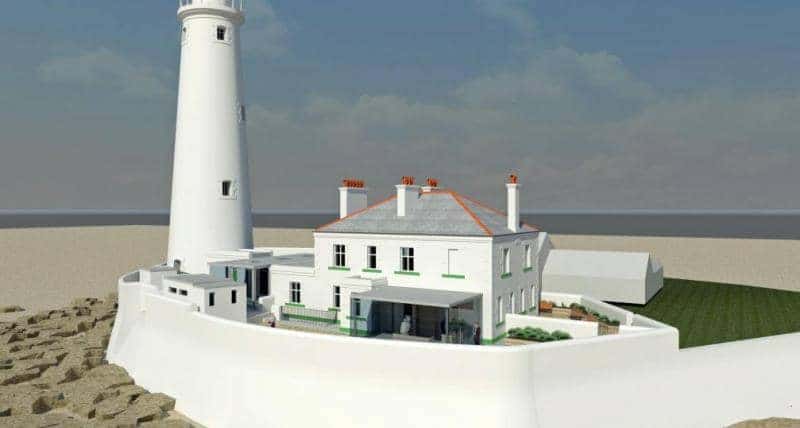 New plans to restore one of the region's iconic landmarks, St Mary's Lighthouse, have been unveiled by North Tyneside Council.
After the original proposals for the lighthouse were rejected in November 2017 due to fears for the safety of seals in the area,  a new safeguarding scheme for the lighthouse and nearby cottage has been revealed.
A spokesperson for North Tyneside council said: "The revised designs include restoring all lighthouse facilities, address the environmental concerns raised by the committee and no longer include open-top viewing decks or a glass-covered first-floor viewing area."
The new plans, drawn up in partnership with Beaumont Brown Architects include:
Rebuilding the original optic.
Expanding and improving educational facilities.
Upgrading toilet facilities.
Increasing the size of the shop.
Improved and updated visitor interpretation.
New lifts providing access to all floors.
The elected Mayor of North Tyneside, Norma Redfearn CBE, said: "We fully understand the importance of this scheme to the borough. The lighthouse and island is an iconic, precious natural habitat that has been loved for generations.
"Since beginning our journey to safeguard the future of the site, the importance of coming up with a scheme that improves visitors' experiences, while ensuring that wildlife is protected and continues to thrive, has been at the heart of our thinking."
The project is part of the council's £36million Seafront Master Plan for Whitley Bay aimed at breathing new life into the stretch of coastline between Cullercoats Bay and St Mary's Island.
Latest figures show that 70,000 people visited the lighthouse in 2016.