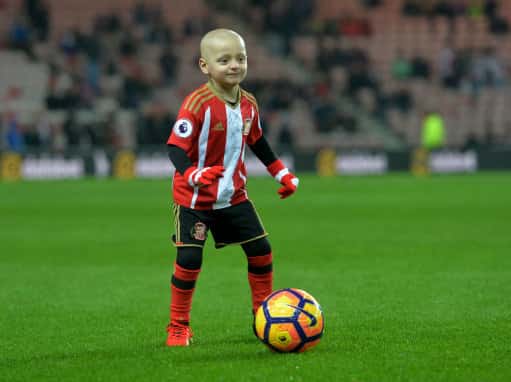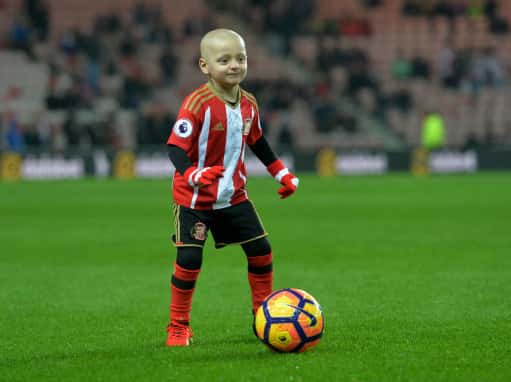 Sunderland fan Bradley Lowery was honoured posthumously at the BBC Sports Personality of the Year event last night (Sunday, December 17).
His parents, Gemma and Carl Lowery, travelled to Liverpool's Echo Arena to collect the Helen Rollason Award, in memory of the six-year-old, who sadly lost his life in July this year.
The youngster, from Blackhall in County Durham, was diagnosed with neuroblastoma -a type of cancer that usually develops in the adrenal glands – at the age of just 18 months.
He beat the condition, but it returned in July 2016. Unfortunately, the family were given the news later that year that the brave boy's cancer was terminal.
Bradley's mum, Gemma, wrote on Facebook before the show: "I'm so overwhelmed and honoured, my hero still lives on in the hearts of many."
The award, selected by BBC Sport, is given in recognition of achievement in the face of adversity – and the youngster certainly stood up to cancer – appearing as a mascot several times for his beloved Black Cats – Sunderland AFC and striking up a close friendship with footballer Jermaine Defoe.
Bradley also appeared at the Grand National after being given honorary 41st place on the race card and attended last year's Sports Personality of the Year awards, as a guest of honour.
He was also honoured with the Child of Courage award at the Pride of the North East awards earlier this year.
His legacy now lives on through the Bradley Lowery Foundation, which helps other sick children's campaigns to raise money for treatment and much-needed items.
The award is named after the BBC sports presenter Helen Rollason, who died in 1999 at the age of 43 after a two year battle with cancer.