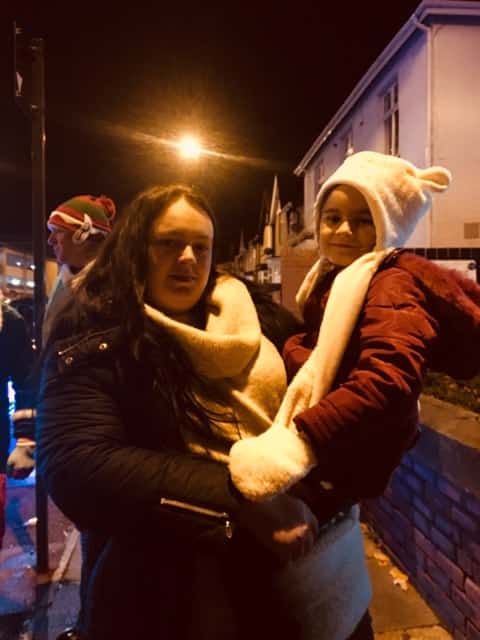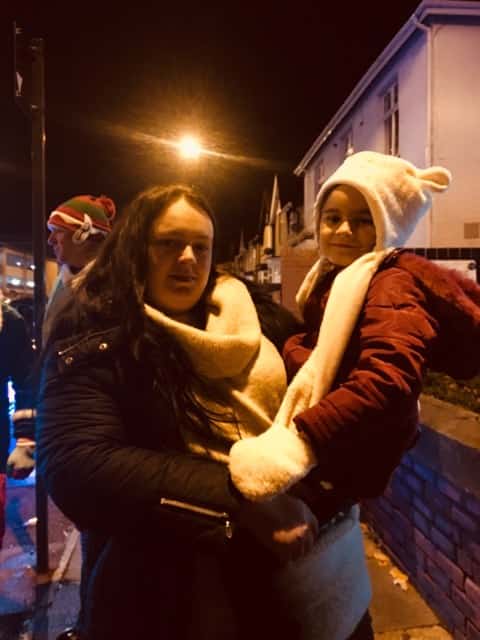 Chloe Gray, a seven-year-old Sunderland girl who needs a bone marrow donor, was a guest at the switch on of the Christmas lights in Pallion.
Diamond Blackfan Anaemia (DBA) is a rare blood condition, affecting less than 1,000 children worldwide.
DBA cuts the production of red blood cells, which are produced in the bone marrow. This condition is only treatable by blood transfusions or a bone marrow transplant.
The condition has forced Chloe to spend much of her childhood in treatment, receiving blood transplants every three to four weeks.
Chloe and her mother have been fighting this condition since her pregnancy. After being born, Chloe had to undergo a full blood transfusion to keep her alive.
Francesca, Chloe's mother, said: "We love Christmas, it is our favourite time as a family. Chloe is over the moon to have been invited to the switch on of the Christmas lights, she can't wait"
As part of Chloe's campaign to find a bone marrow donor, visitors were invited to volunteer for swab tests.
The Christmas lights display features decorations supporting the Parker Trust charity and decorated grounds to create a winter wonderland for families, like Chloe's, to enjoy.
"To be at home and spend time with my family" is the gift that Chloe wants from Santa this year.
A nativity scene provided by the Pallion Action Group and a programme of live music with a Sunderland finalist from The Voice Children were also part of the festivities.
For her mother, public events are really important in the search for a donor: "We'd also like thank the organisers for also giving us the chance to raise awareness of her condition and the opportunity for people to take swab tests to see if they can become a bone marrow donor and help her."
The programme celebrations were supported by Sunderland City Council and Pallion Traders.
If you want to help Chloe, you can register at https://www.dkms.org.uk/en to provide a DNA swab test and follow her journey by visiting her page: https://chloesfight.org/.