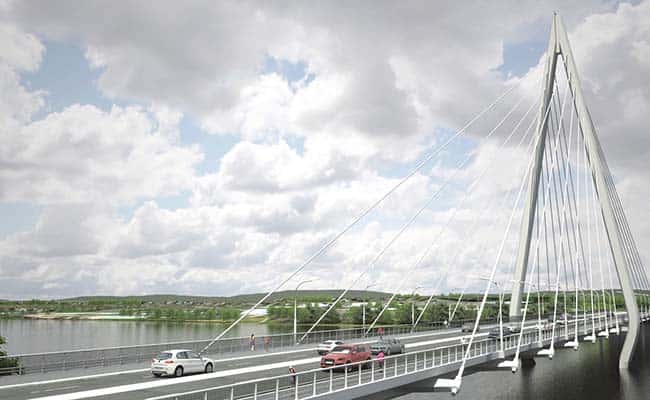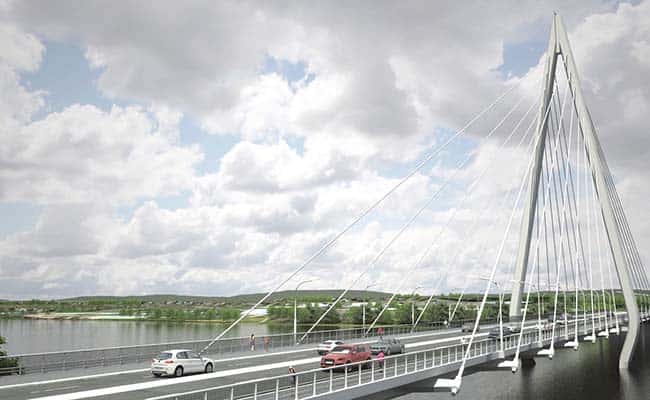 Sunderland Culture and the Cultural Spring are seeking proposals from artists to work on a large scale arts commission for the New Wear Crossing opening this spring.
Working with Sunderland City Council, Sunderland Culture is commissioning an art piece that responds creatively to the new bridge, in order to celebrate the diverse communities in the city and help unite them. It is part of the Cultural Spring plan — a 10 year vision for a cultural renaissance in the city.
The New Wear Crossing is the first new bridge over the River Wear in Sunderland in over 40 years. It has been under construction since May 2015, and should be operational by spring of 2018, with the official opening occurring sometime in the summer.
Sunderland is known for its tight-knit communities and strong local identities, but this can often create isolation between the neighbourhoods in the city. Sunderland Culture wants this commission  to explore the way communities connect to one another by reaching out through art and creating local bonds.
At least 50 community members are meant to participate and assist in this artwork as part of the outreach. The final project will be a performance or exhibition to attract an anticipated crowd of more than a thousand.
The full commission budget, of up to £30,000, will include all infrastructure, venue hire and production costs.
The funding for this project comes from a £1.25m grant that Sunderland Culture received as part of the Great Place Scheme. It is one of a series of CULTURE SPARKS projects that are supposed to link communities in Sunderland.
The commission is meant to begin in late January or early February 2018 and is expected to be presented around June or July 2018, around the time of the official opening of the new bridge.
Those interested in proposing their artistic idea can submit a written proposal that outlines their piece, approach to community partnership, financial budget and overall plan to the Sunderland Cultural Partnership.
The deadline for applications is December 14. Shortlisted applicants will then present their ideas in an interview by January 8 and the successful proposal will be announced by January 12.
For further information about the artistic proposal, prospective applicants can email Helen Connify of Sunderland Culture at helen.connify@sunderland.ac.uk.
Sunderland Culture is a non-profit making company set up in 2016 that is currently seeking registration as a charity. It will be leading the management of various culture and art projects in Sunderland, including the Great Place Scheme and the current UK City of Culture 2021 bid.
Sunderland was one of 16 areas in England to receive a grant from the Great Place Scheme, funded by the National Lottery through Arts Council England and Heritage Lottery Fund. It is meant to put art, culture and heritage at the heart of communities.