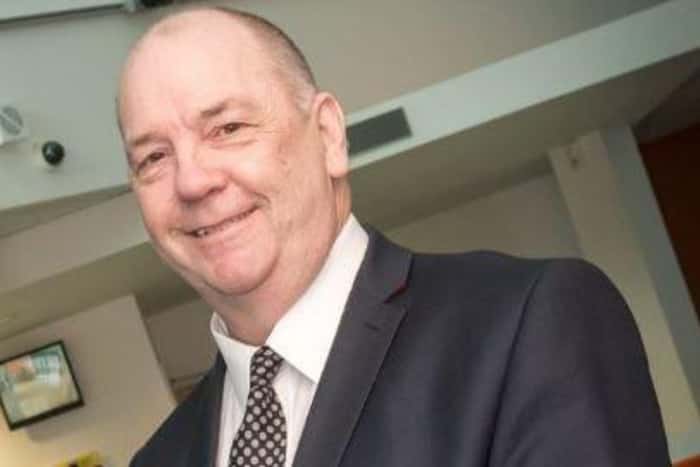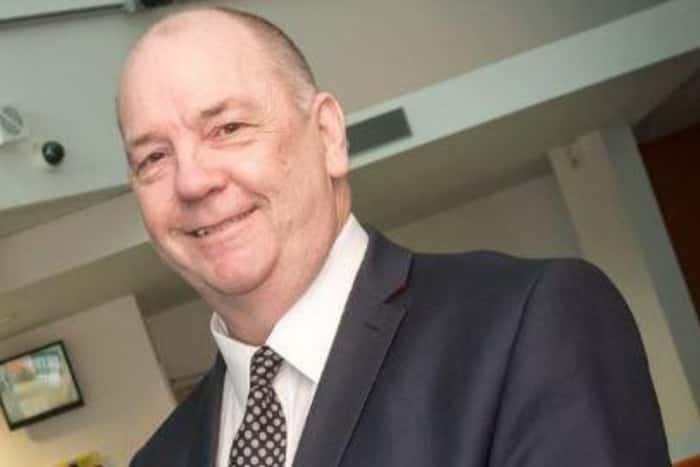 Sunderland City Council's leader councillor Paul Watson has died at the age of 63.
It was confirmed in a statement by the council this morning (Wednesday, November 8).
It said: "Leader of Sunderland City Council and Leader of the city council's majority Labour group, councillor Paul Watson has sadly died at the age of 63.
"Born in Pallion, he served time as an apprentice and worked as a shipwright until he was made redundant in 1981.
"Following his redundancy, he worked in German shipyards and was known to speak fondly of the warm reception he received while working as an ex-pat.
"He then became self-employed and gained an Honours Degree in Law from Teesside University in 1998.
"Leader of the City Council since April 2008, he represented the Pallion Ward. Cllr Watson was first elected to the ward in September 1997 and continued to be successfully re-elected.
"He took a major interest in the city's economic development as the city council worked with regional, national and international organisations to attract investment and re-build the city's economy after devastating job losses in the 1980s and 1990s.
"Cllr Watson served as the council's cabinet member for regeneration before becoming deputy leader and then leader.
"As leader he was the council's chief political spokesman and a major figure in North East regional politics as well as holding national positions.
"He was chair of the Association of North East Councils, which represented all 12 North East region local authorities.
"In 2016 he became Chair of the North East Combined Authority (NECA) which is composed of Durham County Council, Gateshead Council, Newcastle City Council, Northumberland County Council, North Tyneside Council, South Tyneside Council, and Sunderland City Council.
"He was also deputy chair of the North East Local Enterprise Partnership and a member of the Local Government Association Executive Board.
"In 2013, Cllr Watson helped found the Key Cities Group, which now has a membership of 26 cross-party medium-sized UK cities.
"The group has been influencing Whitehall and Westminster decision-making for better and fairer deals for all parts of the UK and to widen the benefits of economic growth. He was chair of the group for four years.
"Within the city, and aside from his duties as leader of the council, he was chair of the Port of Sunderland board, chair of the Sunderland Economic Leadership Board, chair of the Sunderland Health and Wellbeing Board, and a member of the board of Sunderland Football Club Foundation.
"In his time as council leader, he oversaw the council taking ownership of the landmark Vaux site, which had been owned by Tesco for ten years, and in driving forward the city's regeneration and economic growth agenda.
"This included working closely with major employers such as Nissan and taking a strategic lead on the £100m New Wear Crossing project.
"This new bridge and its approach roads, due for completion in 2018, is the first major road bridge over the River Wear in more than 40 years. It is currently the largest civil engineering project in the North East region.
"Recently, he had advocated that Nissan and its work force should receive the Freedom of the City.
"He was also a proud advocate of the International Advanced Manufacturing Park (IAMP) project and joint venture with South Tyneside Council to attract 5,000 jobs and bring in more than £300m of private sector investment over the next ten years.
"The project has received Government funding as part of the Sunderland and South Tyneside City Deal and been designated a 'nationally significant' project.
"Cllr Watson was chair of the UK Delegation to the Committee of the Regions in Europe, and recognised the key role played by European Union funding in helping the North East to prosper both in terms of economic development and social improvements – between 2007 and 2014 the North East region received nearly £400m of EU funding.
"A staunch 'remainer', he had fears over what leaving the EU could mean for Sunderland as EU funding was withdrawn but replacements were not being confirmed from the UK Government.
"Recognising criticism and failure in the council's social services, he pushed for a reforming agenda that saw the creation of Together for Children Sunderland to oversee education, social services and all safeguarding in the city."
His council colleagues have also paid tribute to him.
Deputy Leader Councillor Harry Trueman said: "Paul had many talents and among these were how, unlike some politicians, he could take a long-term view and see bigger and wider strategic points and issues.
"As a younger man he had known the difficult times that so many people had experienced in the 1970s and 1980s when he, like many thousands of others, had been made redundant from his job.
"Unemployment in Sunderland during the 1980s was very, very high and far, far higher in some wards and areas.
"He wanted to see Sunderland's economy grow, see more jobs created and see that people could fulfil more of their aspirations and have more choice. He, like many, could re-call when jobs, any jobs, were very, very scarce and when unemployment was far more common than now.
"We can never be complacent or stand still on these things and while Paul recognised that Sunderland's economy had re-invented itself, because all the jobs lost in shipbuilding and coalmining had been replaced, there was always more to do.
"Politically, there's no denying the Labour Party nationally has been through some interesting times. Yet during Paul's time as leader of the council's majority Labour group it saw its share of the council's 75 seats increased from 48 in 2010 to 67 seats in 2016."
Cabinet Secretary, Councillor Mel Speding added: "Paul was a passionate champion for the people of Sunderland and the North East. As chairman of ANEC and latterly of NECA he fought hard to get the right deal for Sunderland and the wider region and was not prepared to make do with second best. He continued to fight hard for what he believed in to the very end."
As Deputy Leader, Councillor Trueman assumes council leadership responsibilities until further notice.