The North East, like all regions, is full of many different tastes, interests and vices – and those of a rather more geeky persuasion need diversions as all of us do to satisfy their pursuits. Nerdier folks can while away the hours in our region through many outlets, whether they be comic book shops, dedicated gaming cafes or smaller independent retailers to peruse, there are undoubtedly many ways for this subsection to get their kicks.
Within this list we'll sort the Dungeons and Dragons from your dorks and dunces and show the best of the best retreats in the region, where all of us can practice and display proudly our alternative sides.
1. Travelling Man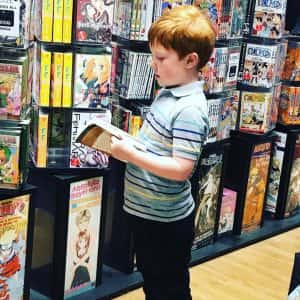 Travelling Man Comic Book store in Newcastle successfully branches out for the every-man. Located on Grainger Street, the store invites all ages and types to walk amongst their midst and enjoy comics, boardgames and RPG's, with a mission statement to 'let the world know that they're not just for kids'.
Travelling Man may be approachable for newcomers to the scene, but they also cater incredibly well for veteran nerds – with a huge catalogue of pristinely kept comics, and regular gaming events organised in store.
2. Geek Retreat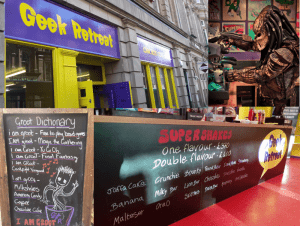 Speaking of gaming events, Geek Retreat is the place to get your fill. As well as a superb cafe and comic store, games of D&D (Dungeons and Dragons), Magic The Gathering and many more happen constantly, between customers and staff alike. Geek Retreat, which also has stores in Glasgow and Birmingham has achieved a loyal following and a thriving community through its brand of comics, coffee and casual gaming.
3. Dark Matter Cafe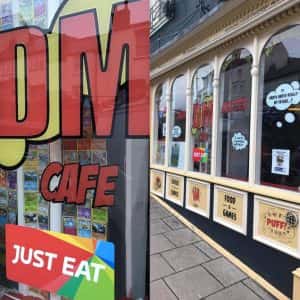 Dark Matter Cafe Into, YouTube
Retail experience? Cafe? Restaurant? Pub alternative social environment? (as they coin themselves) Dark Matter Cafe in Durham is all of this, and so much more. Combining gaming, comic book reading and socialising, the cafe is an environment that brings together people who have never quite fit in anywhere else, and provides a platform for friendships to develop, skills to be attained and confidence to be instilled. Their one and only cafe in the heart of Durham has an admirable purpose and goes a long way in achieving its goals.
4. Forbidden Planet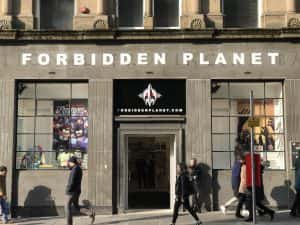 The largest geek culture retailer in the country, Forbidden Planet is successful several fold. It successfully integrates comic culture with pop culture and welcomes all ages and interests. Whether you are a diehard comic book reader or just a fan of nerdy-ish movies and tv shows like Harry Potter or Game of Thrones, there is something and an abundance of time given to all persuasions. Though the store is nationwide, that doesn't stop this regions iteration from being a hotbed of creativity and customer service dedication and sincerity.
5. Recent Relics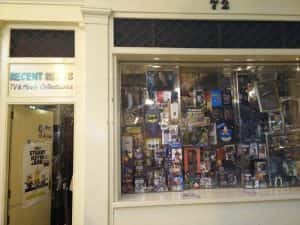 Comparatively, an immensely smaller store, Recent Relics is an independently owned collectables shop. The store, hidden away in Grainger market, is the only place in the region where you will find such a dedication for the niche and the quirky. Ranging from Doctor Who to the Six-Million Dollar Man, the array of memorabilia is eye watering. There will be something from everyone's favourite franchise tucked away in this small rickety shop, that's guaranteed.
6. Animez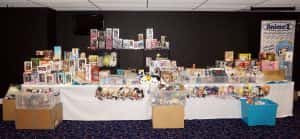 Similarly, Animez in Newcastle is a small retailer. However the similarities with Recent Relics ends here. This cosy store, easily missed in the side streets of Newcastle dedicates itself, unsurprisingly, to all things Anime and Manga. Open since 2008, the store supplies goods for a bespoke kind of nerd, purpose made for fans of all things Japanese.
7. Games Workshops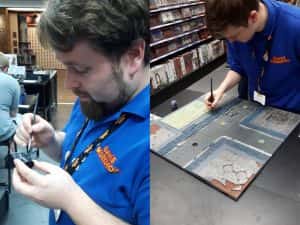 Though this maybe a chain, Games Workshops in the North East nonetheless display some of the best examples of cam-"nerd"-erie in the region. Friends developed in these shops become friends for life it seems and although the subject may be a little niche, the staff are always willing to reach out and make newcomers welcome to this very particular hobby. Their stores are littered throughout Tyne and Wear, so proximity isn't an excuse for staying away.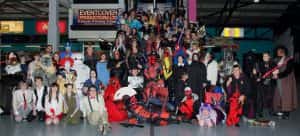 8. Newcastle Film & Comic Con
Conventions like the recently passed Newcastle Comic Con is the best example of bringing nerdier people together in the region. The event draws in casuals who just want to experience the day, alongside die-hard cosplayers dressing up as their favourite characters. Taking inspiration from bigger stateside events, this regions version still manages to draw in celebrities and cultural personalities to appear before the crowds. This years array included stars from Game of Thrones, Star Wars and Doctor Who. Held in the MetroRadio Arena, you are seldom likely to see a greater amount of people celebrating their differences from the world outside, it's an incredibly joyous and unifying occasion.