Bright Sparks Science and Technology Club hosted a launch event for the 2017-18 school year at Sunderland University on Saturday morning. Both parents and children participated in demonstrations ranging from interactive robot exhibits to LEGO challenges inside the Science Complex.
Over 60 parents and children registered for the event, including current and potential members.
They participated in demonstrations of technologies available at the Science Complex. Activities included face-recognizing robots that followed commands, LEGO-building challenges, a Batak Wall to measure reaction time, animation stations with green screens, and robotic sphero racing.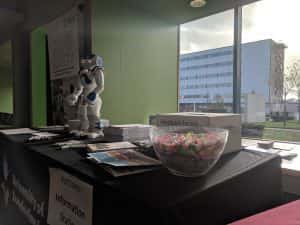 Rebecca Robinson was one of many parents who attended the event. She came with her son Liam, 11, who has just started secondary school. This was their first Bright Sparks event, so Liam spent his time trying out all the technologies available.
"He really enjoys technology, school and sciences," Ms Robinson said. "I think it's really good for him to see what he can develop with science. It's the future."
The club is available to any student year 7 to year 11 in the Tyne and Wear area completely free of charge.
Katherine Reed, Access to Higher Education and Scholarships Officer at the university, helped to put the event on:
"Bright Sparks is our award-winning science, technology, engineering, arts and maths club," Ms Reed said. "Usually during term time, once a month, members get together out of school time. Maybe on a Wednesday after school, or on a Saturday, and they'll do an activity."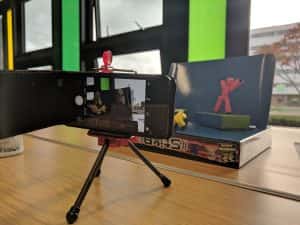 Activities for the students this year include a photography workshop, an astronomy night, a visit to the Center for Life and activities with university facilities such as SimMan and the mediaHUB. Ms Reed said:
"It's important to us because obviously we're the university and we want to reach out to young people in Tyne and Wear, so they can be aware of the university. So they can be aware of the type of things that they can study at university."
The opportunities and fun available for young students impressed parents at the event.
"Fantastic," Ms Robinson said. "I think it's really engaging for young people."
For further information about Bright Sparks and how to get involved, the Access to Higher Education Team can be reached by email at pre16activities@sunderland.ac.uk or by telephone at 0191 515 3000.