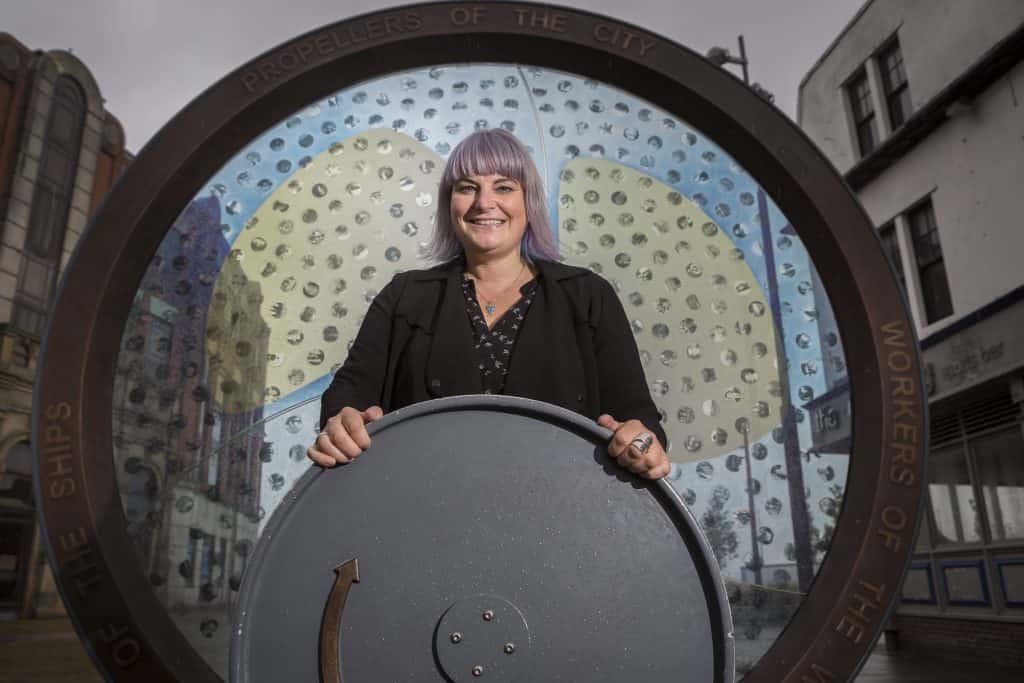 While many people in the region and wider afield are looking forward to Sunderland Tall Ships Race in 2018 – one woman has a passion for the Race that stretches back over a quarter of a century, and is bidding to ensure that the impact of Tall Ships Sunderland is seen right across the city and beyond.
Naomi Austin is Senior Lecturer in Fashion Product and Promotion at the University of Sunderland. 25 years ago Naomi was a Sail Trainee for the 1993 race in Newcastle, an experience that inspired a lifelong love of Tall Ships. Now she wants to turn that love into a commemorative book and an exhibition across Sunderland in 2018.
She said: "When the Tall Ships Race comes to Sunderland in 2018 it'll be 25 years to the day that I was just off Roker Pier on the Sir Winston Churchill hanging onto the yard arms for dear life and being shown how to sail a ship. I celebrated my birthday in the middle of the North Sea with a crust of bread with candles on it!
"Since then I've been heavily involved in everything to do with the Tall Ships, acting as Ship Liaison officer in Newcastle 2005, Hartlepool 2010 and Blyth 2016 looking after some of the biggest ships. This summer I also had the amazing experience of flying out to Szczecin in Poland to join the finale of the 2017 Race and then I got to sail back to the UK on the Black Diamond of Durham."
To celebrate this historic event for the City of Sunderland, and for Naomi, she is launching a fully illustrated book and exhibition, The Call of the Sea, which will focus on the shipbuilding heritage of Sunderland and the history of the Tall Ships Races.
"I'm quite obsessed with the Tall Ships," admits Naomi. "And as part of my research I'd like to create something to celebrate the history of shipbuilding on the Wear, the Tall Ships coming to Sunderland next year, and the experiences of crew members from past Tall Ships Races.
"I'm creating a glossy coffee table-style book full of illustrations and interesting facts which will retail for around £35-£40. I'm also hoping to stage an exhibition that will be held around Sunderland at lots of different venues before the Races.  I'm also holding a post-event exhibition at Washington Arts Centre in August 2018.
"I've applied for funding through the Arts Council and the Heritage Lottery Funding, and though it seems positive in order to get that funding I have to generate around £4,000 to match funding – anyone who pledges £40 or over will get a copy of Call of the Sea signed by me, and for £15 you'll receive a print from the book.
"I want this to work so much, and with your help I know it will."