A North East MP has asked for the government to help her local council build new houses.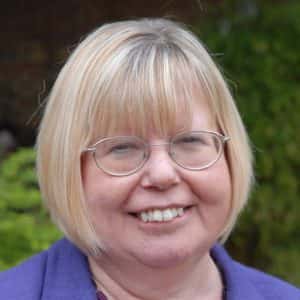 Liz Twist, representative of Blaydon, Gateshead, spoke out in the House of Commons during a debate about local housing needs.
In her speech she questioned constraints owing to the value of land and the cost of builders which have halted council plans to develop property in the borough, and she called on the government to make it easier for councils to borrow money.
She said: "In Gateshead generally, there are large areas of brownfield land that we are keen to develop.
"Can my local authority of Gateshead be first in line to talk to the Secretary of State about lifting the debt cap?"
Cabinet Minister for Communities and Local Government, Sajid Javid, said Gateshead have had several opportunities to attract more money but turned them down.
He said: "Gateshead had a fantastic opportunity last year to be part of the first of devolution deals.
"That would have led to a housing deal and more funds for investment in infrastructure, which would have unlocked housing, but the local council decided that it did not want to do that deal."
The Secretary goes on to offer MP Twist an opportunity for her and the local council to discuss the matter further.
Earlier in the year Gateshead Council established the Gateshead Regeneration Partnership, a £350 million local asset-backed vehicle to deliver over 2,000 new homes over a period of 15-20 years.
Speaking about this scheme, Mrs Twist said: "The partners have come together to share their expertise and resources, which will result in thousands of homes for people throughout the borough.
"Just as importantly, the project will help to grow our economy, regenerate neighbourhoods and create thriving communities."
Only recently elected as MP in June 2017, Mrs Twist hopes to get this programme back on track by working out these issues with a local government Minister.