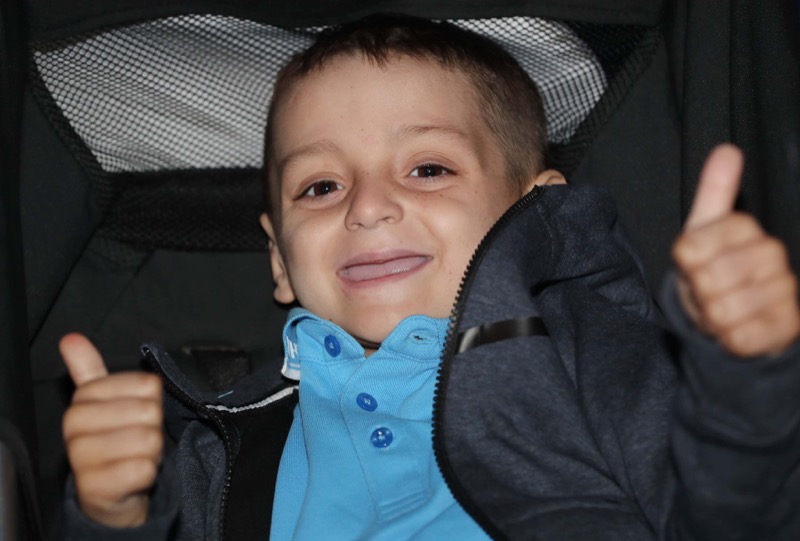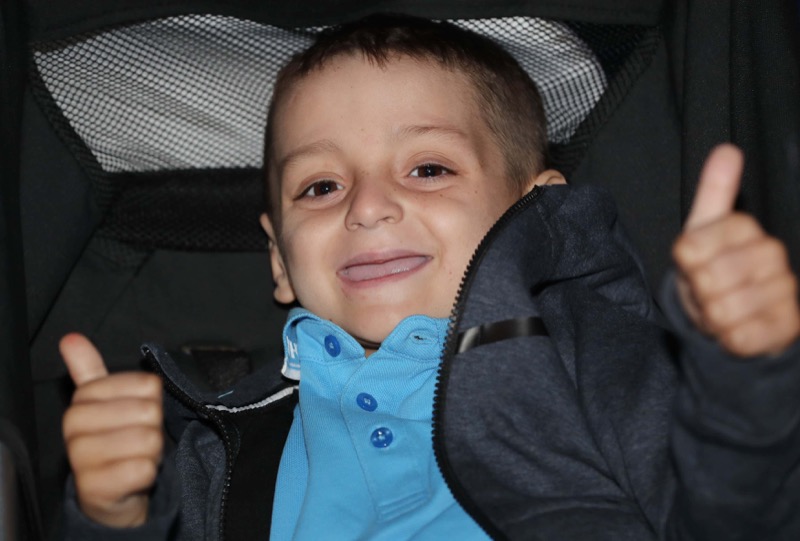 Words by Sophie Dishman and Mariam Khattab.
Tributes from across the nation have been paid to brave Bradley Lowery after loosing his fight against neuroblastoma.
The six-year-old Black Cats fan passed away today (July 7), following a long battle with the disease.
A post on the Bradley's Fight Against Neuroblastoma Facebook page said:
"My brave boy has went with the angels today 07/07/17 at 13:35, in mammy and daddies arms surrounded by his family.
"He was our little superhero and put the biggest fight up but he was needed else where.
"There are no words to describe how heartbroken we are.
"Thank you everyone for all your support and kind words.
"Sleep tight baby boy and fly high with them angels."
Bradley was a mascot for his beloved football club, Sunderland AFC. They shared their condolences on Twitter:
The thoughts of all at #SAFC are with the Lowery family following this afternoon's sad news.#OneBradleyLowery 💙

➡️https://t.co/EtrhMlpbqtpic.twitter.com/MeYOey4d3v

— Sunderland AFC (@SunderlandAFC) July 7, 2017

Photo by: Anna Gowthorpe/PA Wire/PA Images.
The youngster was also a mascot for England's World Cup 2018 qualifying match against Lithuania.
The team tweeted:
There's only one Bradley Lowery. pic.twitter.com/dzW6mB9lAN

— England (@England) July 7, 2017
Bradley not only touched hearts of football clubs around the nation, he also affected many in the North East.
Jes Bennett, from South Shields hosted a football match for Bradley Lowery's Foundation.
She said: "My heart is absolutely broken. I will continue to raise money in his memory for his family. My thoughts and love are with all his family and friends. I'm absolutely heartbroken."
Darren Powell also put on a football match in Leeds to raise funds and also brought the Bradley Lowery banner to the North East for Bradley Lowery's favourite Sunderland AFC football stars to sign.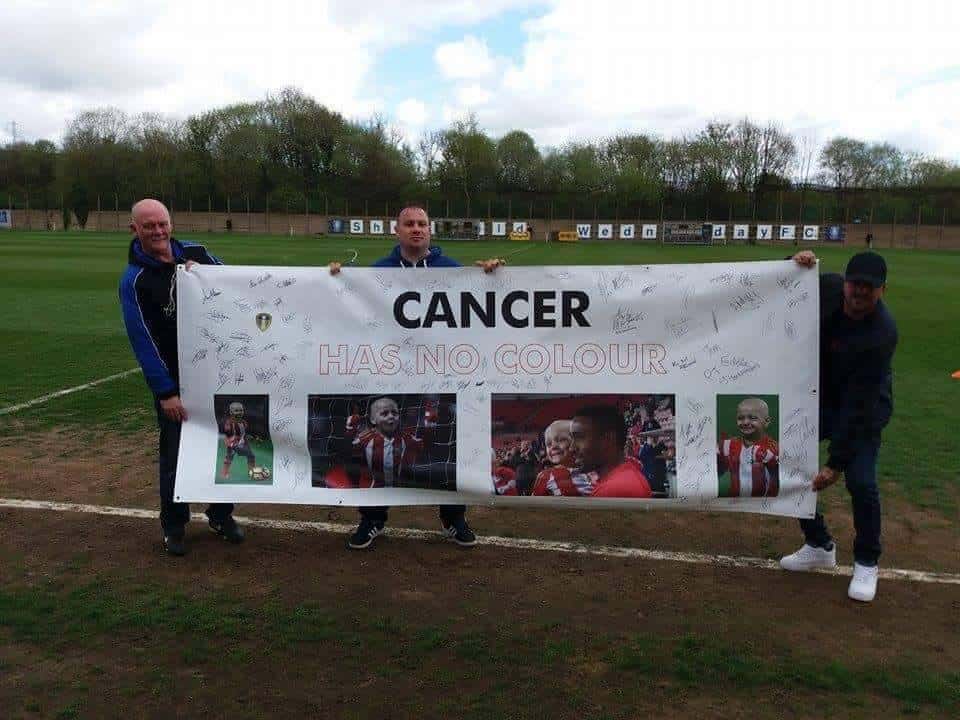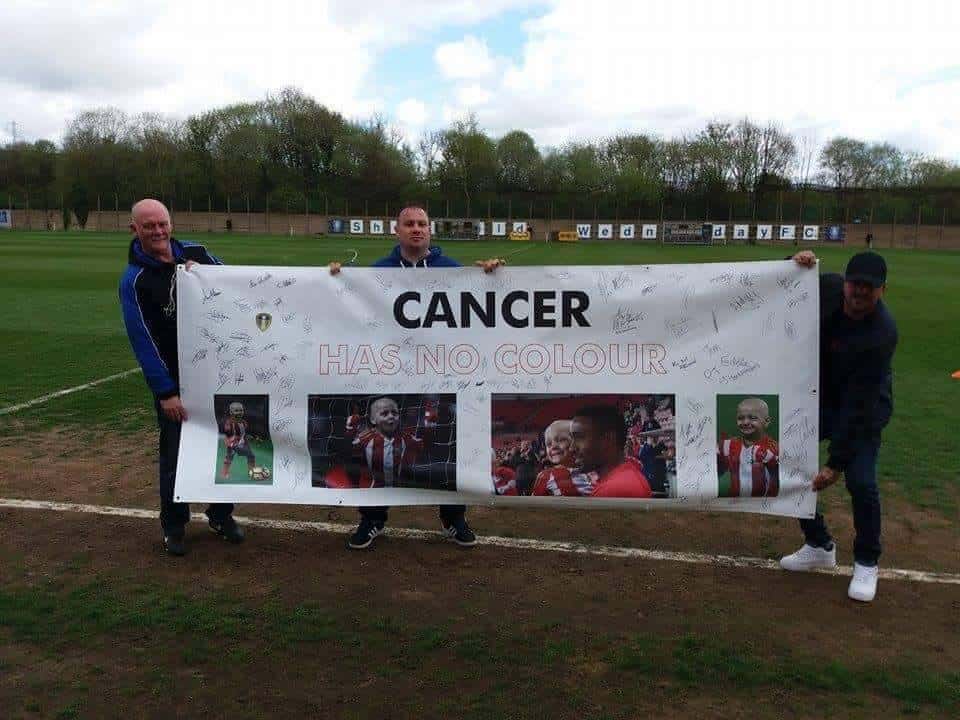 "He was one in a million and a boy that I will never forget.
"I followed Bradley's journey from the start and raised money for the little lad," he said.
Darren added: "I will always continue to hold charity events for Bradley. He was my mate, my hero and will be sadly missed by me and many others.
"[I'm] absolutely heartbroken and [I'm] going to miss him so much, but his smile will live on forever."
Bradley's infectious smile will also be remembered by Barry Jones, from Northumberland, who drew a portrait of the youngster.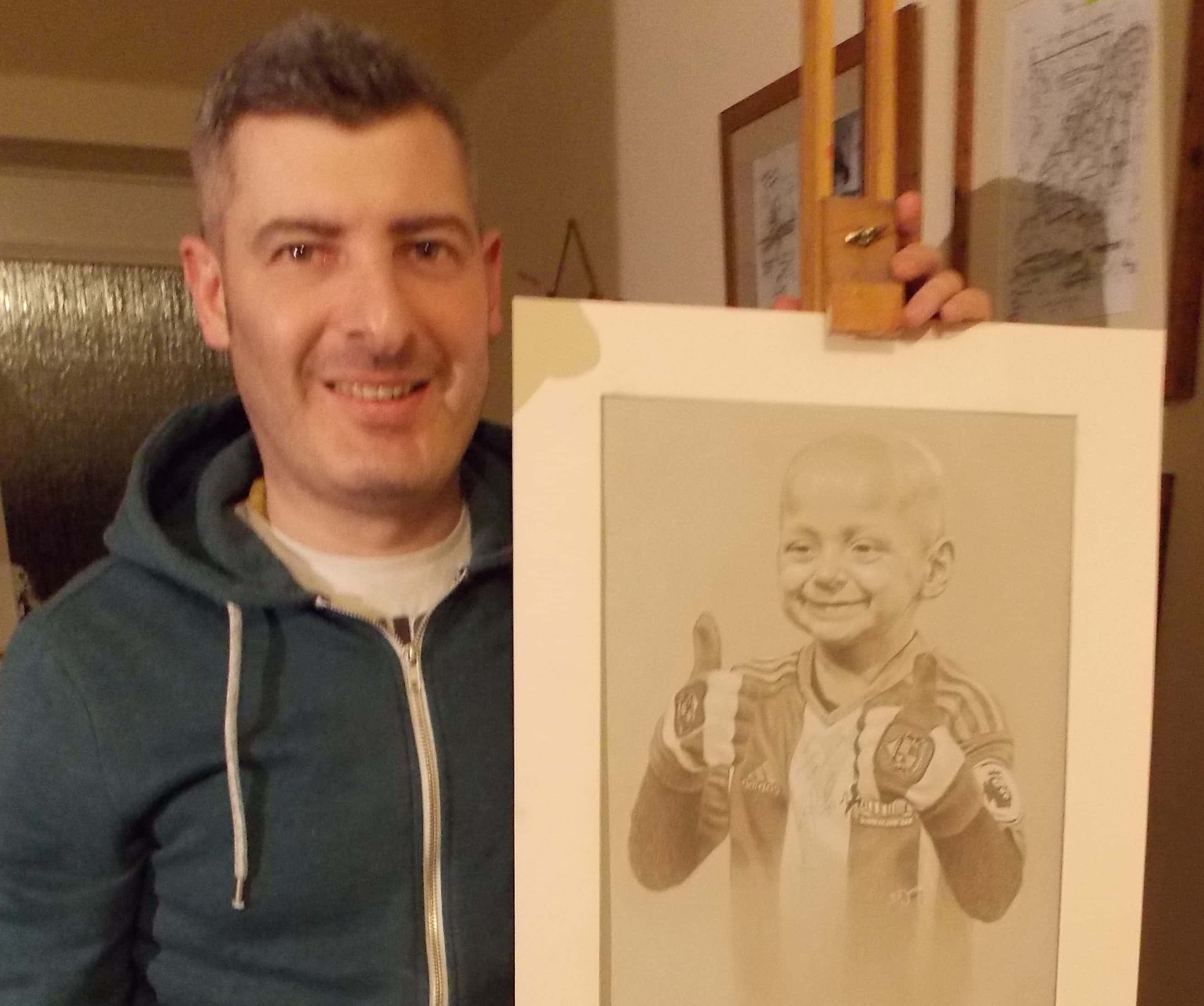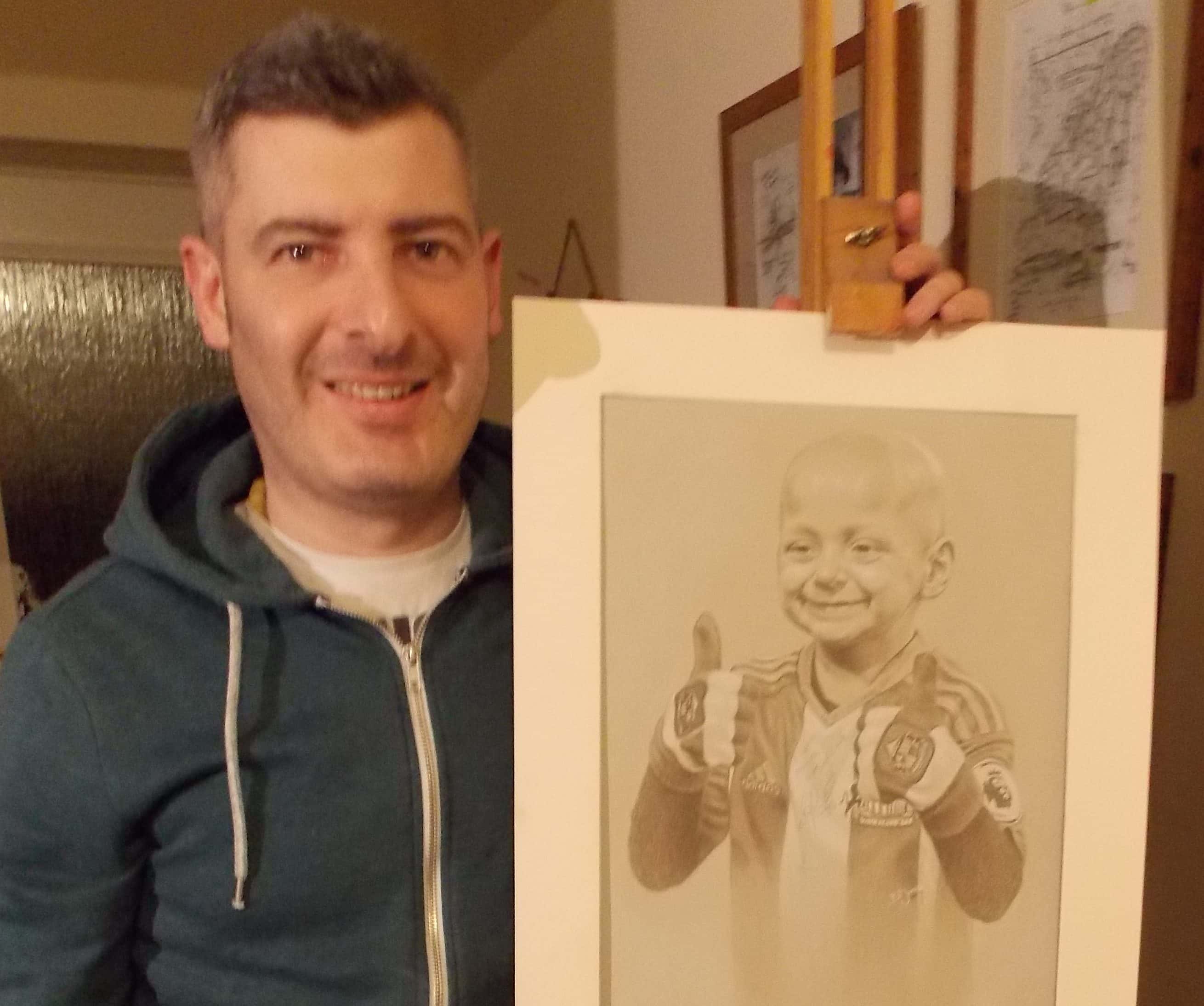 He said: "It's so sad but his pain is now gone.
"I just want to say I feel very proud and privileged to draw his wonderful smile.
"I've been following his journey and he is an incredible inspiration to me and many more.
"It was a very emotional portrait to create and will always be a special piece to me."
Football was close to Bradley's heart – and Andrew Brown, from Easington, held a match in Bradley's hometown, Blackhall, in County Durham.
The youngster was presented with the winning cup after the charity game.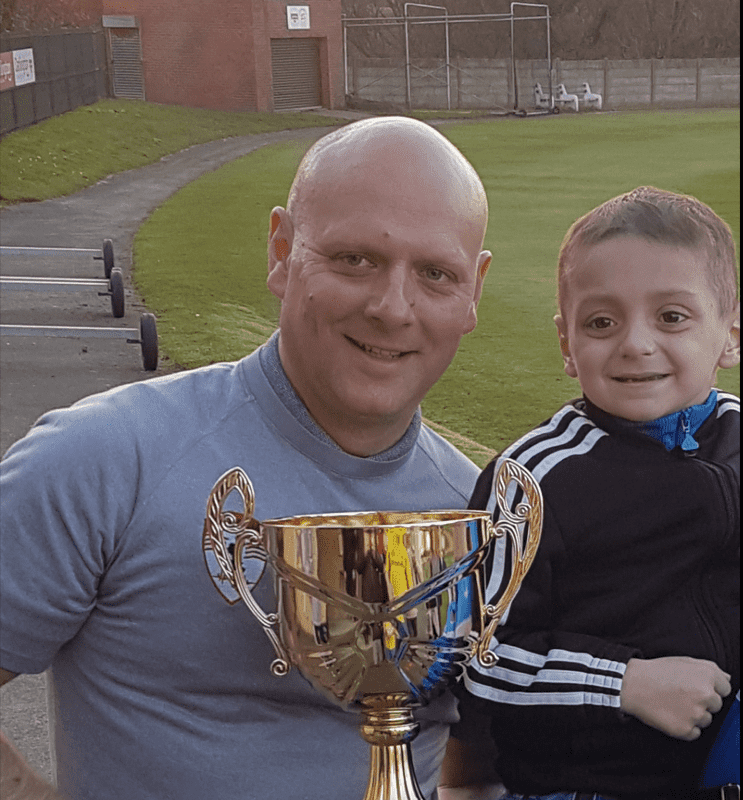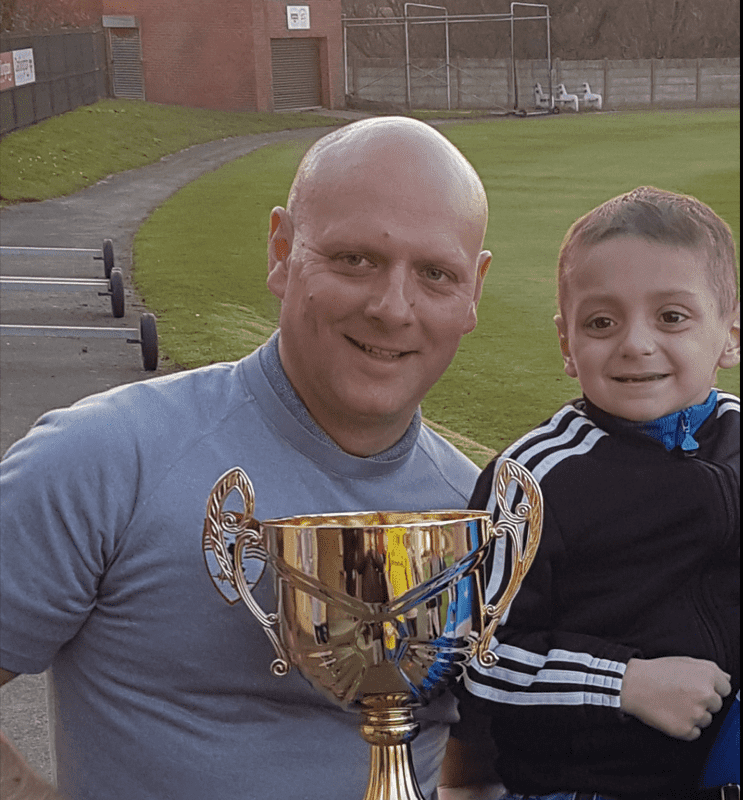 Andrew said: "I'm absolutely gutted and I can't even imagine how his family must be feeling.
"I'm fighting back tears at the moment as I don't want to upset my two little girls.
"All I can say at the moment is that it was an honour and a privilege to meet and raise money for Bradley in our Lacey's name."
Sarah Wilkinson started the petition for the new Wear Crossing to be renamed as the Bradley Lowery bridge.
She said: "I'm broken hearted it's not fair at all."
Chris Collier also started a petition to rename the East Stand at the Stadium of Light to the Bradley Lowery stand.
"I feel like the entire nation has lost a son today.
"However, even as a father, I can't even begin to imagine the heartache of the Lowery family at this time.
"For today and the foreseeable future, my thoughts are with Bradley and his loving family.
"Rest in peace, son."
Bradley's legacy will live on through his foundation – the Bradley Lowery Foundation – which will support children and families affected by childhood cancer.
Lynn Murphy, a family friend of the Lowery family, has asked people to light a candle tonight (July 7, 2017) and say a prayer for the family.
Our thoughts and condolences are with his family and friends at this sad time.