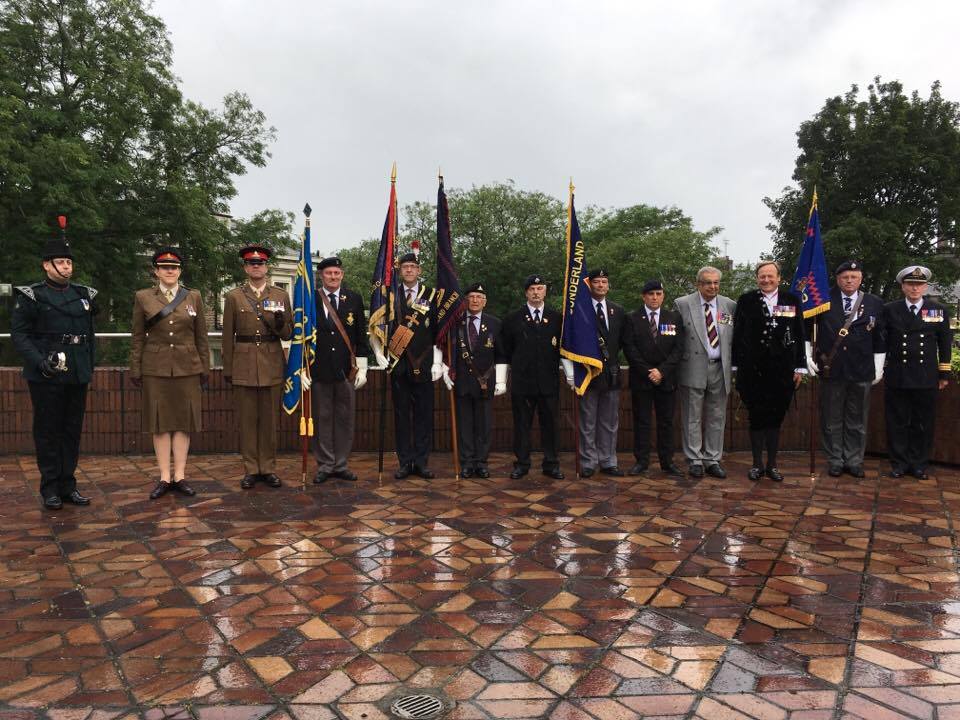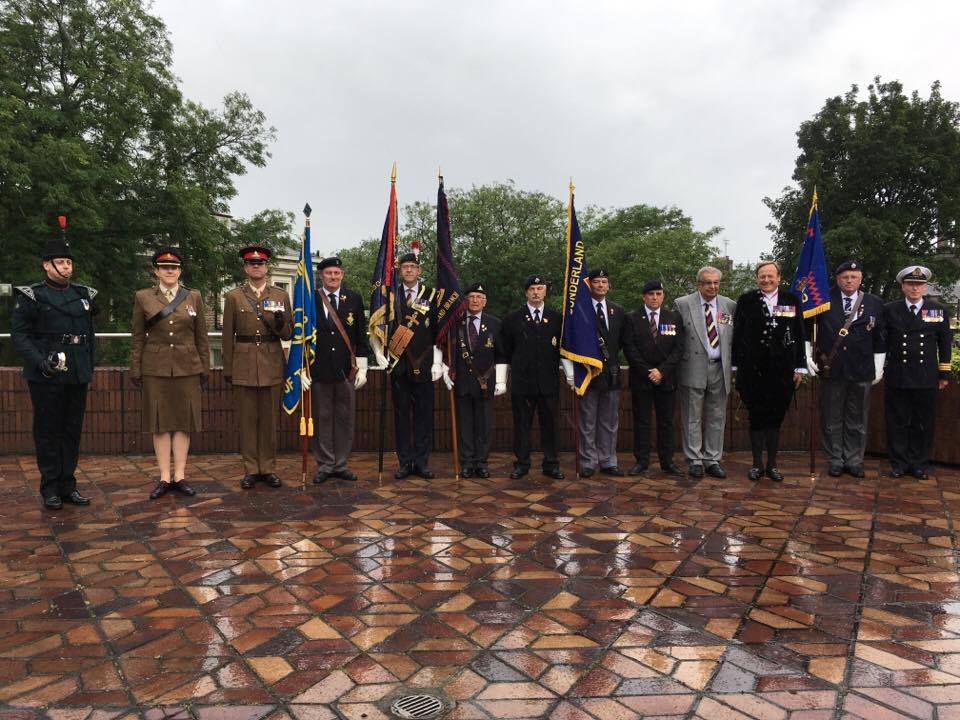 The city of Sunderland has commemorated members of the armed forces from the city and the region in its annual flag raising ceremony.
The union flag was raised at Sunderland's Civic Centre at 10am this morning (Wednesday, June 21) to pay tribute to servicemen and women from the past and present.
The flag was also raised to show support for the National Military Reserves Day and Armed Forces Day, which takes place on June 24.
The mayor of Sunderland, councillor Doris MacKnight said: "I've got family who have served in the armed forces over the years.
"My grandfather was in the First World War. My father was in the Second World War, and I'm so proud to be able to think that we have got the links with our armed forces.
"Every person I speak to is very proud of our armed forces."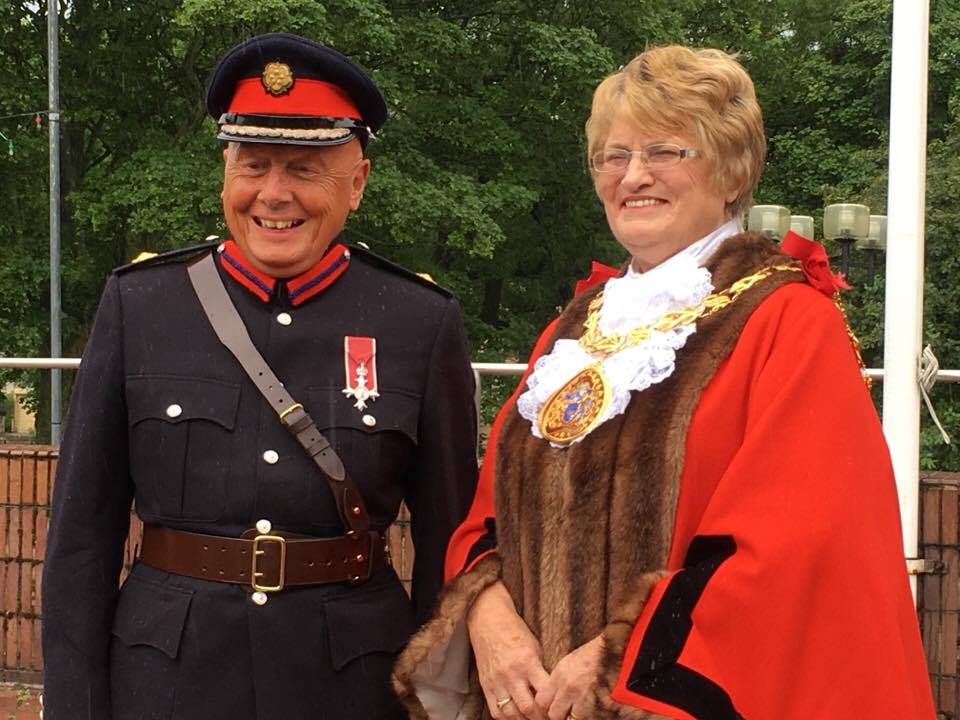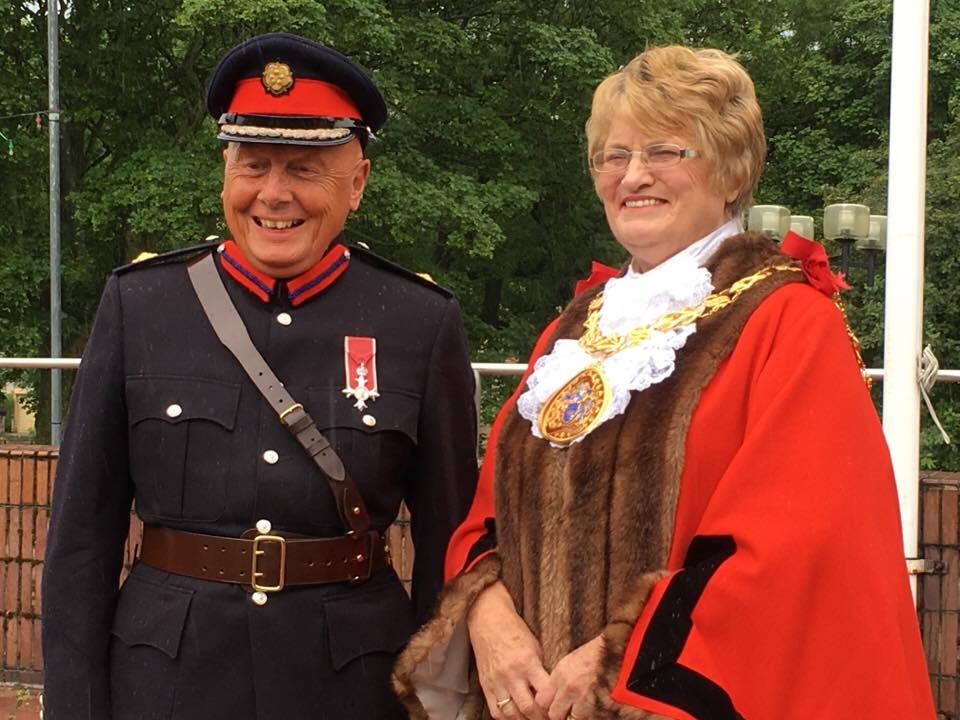 Members of the Army, Royal Navy and Royal Air Force (RAF) were joined at the event by reserves – members of the community who volunteer their spare time in civilian life and careers to train and serve in the military reservists alongside their comrades in the armed forces.
Deputy Lieutenant of Tyne and Wear, Mr Frank Major, said: "The city has always been, as far as I can recall, a very important recruitment area for members of the armed services and I think it is only right that we should celebrate this on a day like today. We're celebrating the service to our country. It's a marvellous occasion – the atmosphere is buzzing.
Graham Hall is chairman of the Sunderland Armed Forces Network – an organisation that supports many of the city's veterans added: "The armed forces have made this country what it is and protected this country. The armed forces step in and make sure we're protected and looked after."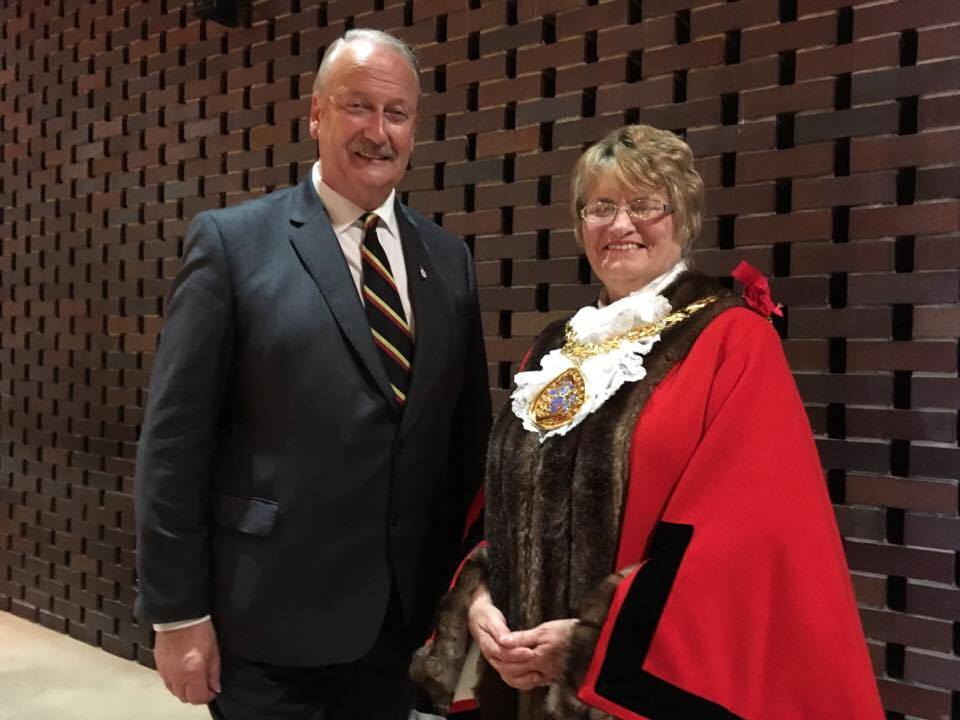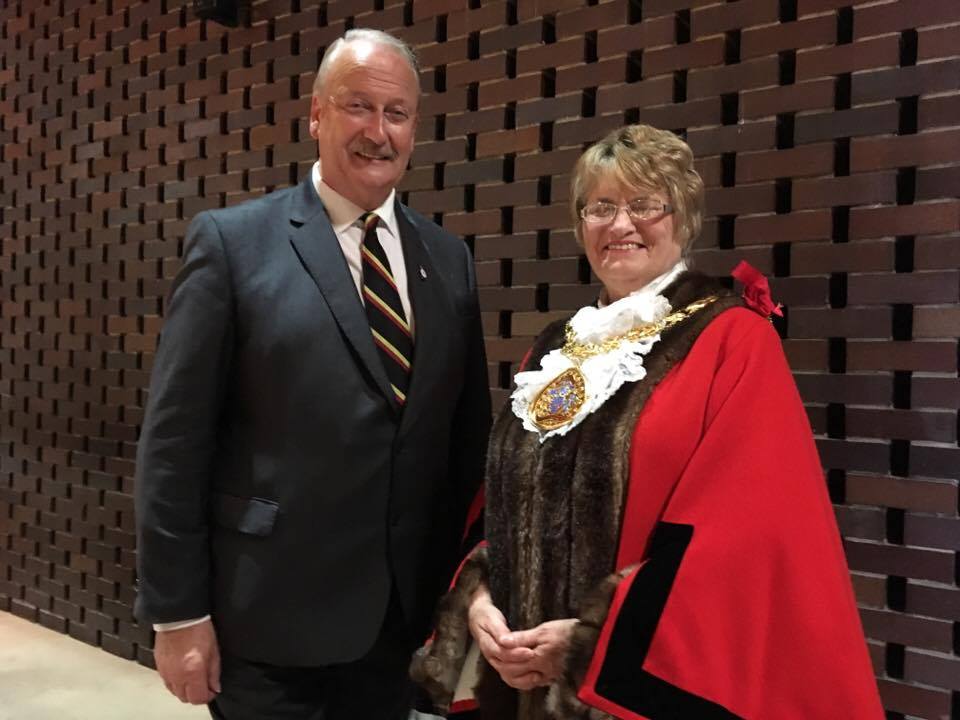 The flag raising ceremony is part of a host of celebratory events and activities organised by Veteran's Groups at Recreation Park in Seaburn taking place this weekend.
Deputy Leader of Sunderland City Council and Armed Forces Champion for the city, councillor Harry Trueman said: "Sunderland is very proud if its military tradition, and the links we have with regiments from across all the Senior Services.
"Armed Forces Day provides us with the opportunity to show how much we value and appreciate the contribution and sacrifices they and their families make on our behalf."