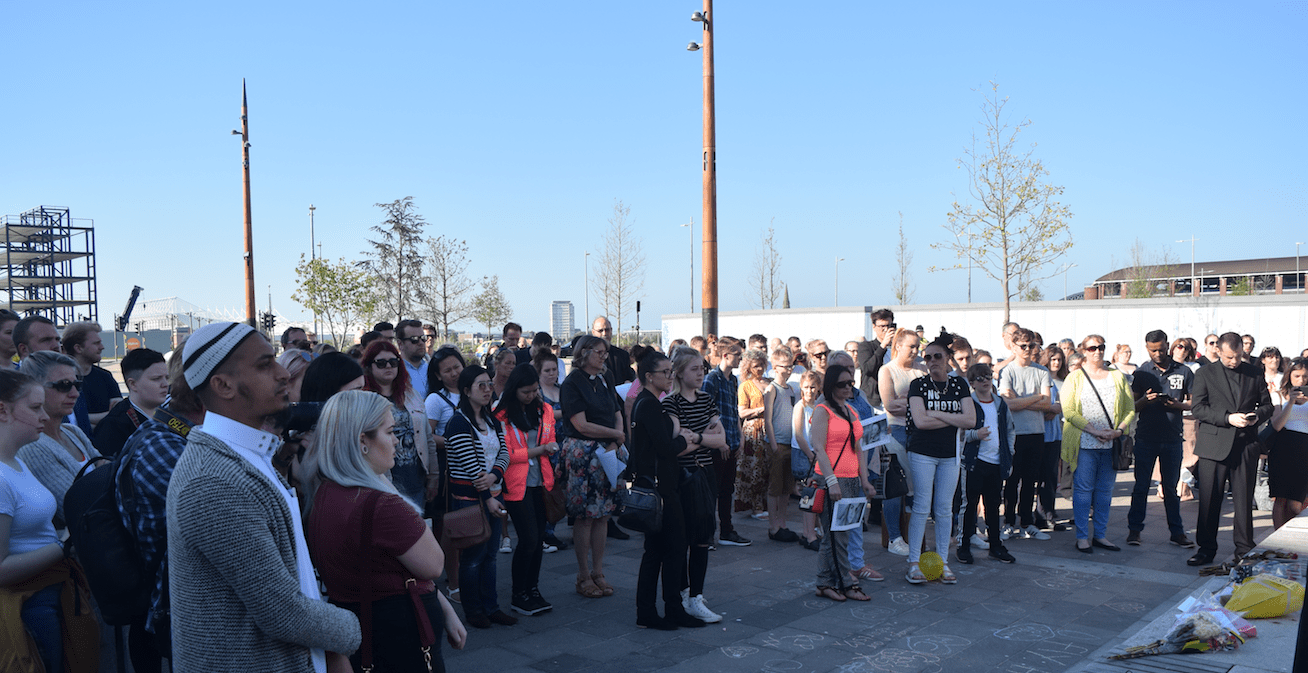 Hundreds of people from Sunderland came together in solidarity last night (May 25) to pay their respects to those who lost their lives in the Manchester Arena attack.
A vigil was held in Keel Square to remember those involved in the incident which devastated the city of Manchester on Monday, May 22.
The terror attack took place following an Ariana Grande concert, killing 22 people, including four people in the North East, and injuring many.
South Shields couple Chloe Rutherford, 17, and Liam Curry, 19, as well as Philip Tron, 32, and Courtney Boyle, 19, from Gateshead were killed in the bomb blast.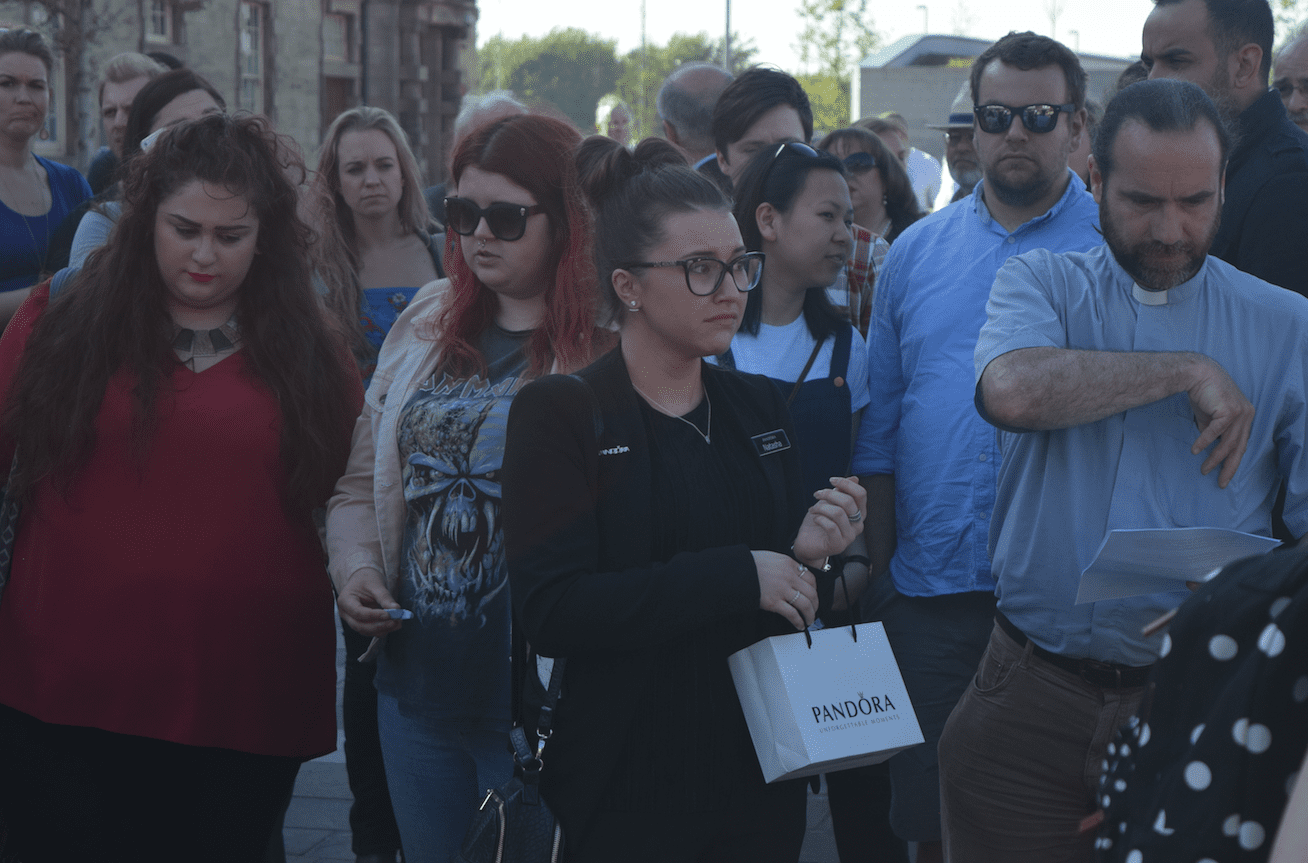 Photographs of all 22 victims who died were held up to show support to their family and friends.
Floral tributes from those who attended the pop concert were brought along, as well as bouquets from members of the city's community.
Individuals were also encouraged to light candles and write messages of remembrance and support in chalk on stones surrounding the vigil site.
The memoriam event was organised by Zaf Iqbal, co-chair of Sunderland's Interfaith Forum, and 27-year-old Emma Robson.
Mr Iqbal, who is also the director of a new CIC, Sunderland Together, said: "[The event was] to show that we are not going to be divided.
"We're pretty united communities in Sunderland. We will stand together for Manchester. Stay strong and stay united. Don't let anyone divide us.
"In Sunderland, no matter what happens, we will always be together."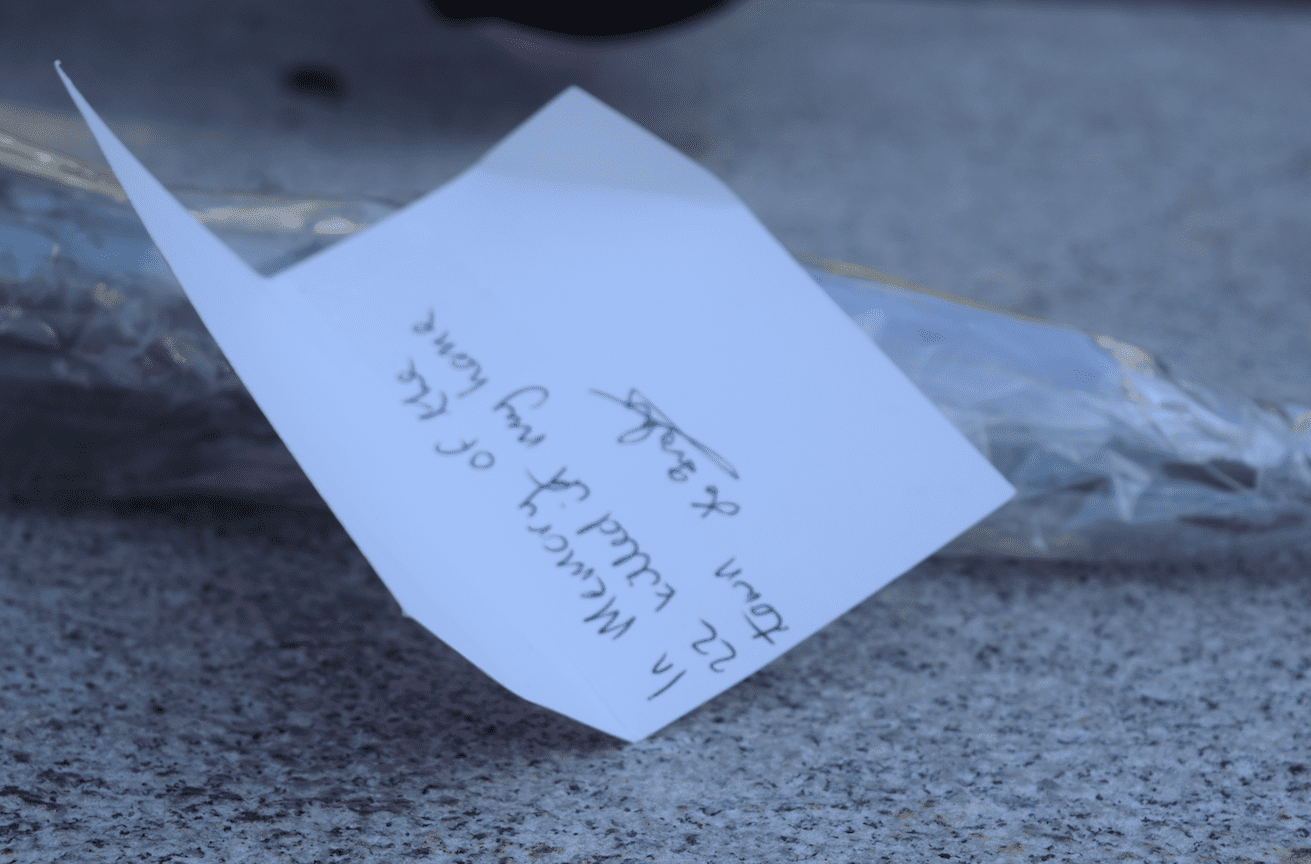 A number of faith leaders and representatives from the council, including the deputy mayor, spoke at the event.
Rev. Chris Howson, chaplain at the University of Sunderland, said: "It was a powerful event, a chance for people to share their grief and their prayers and compassion for those who have been so deeply affected.
"There were five or six folk who were there on the night and there were people whose relatives have died or are injured.
"Giving them a public space to share that grief and pain and talk about something positive was really important.
"We should never have to meet on these occasions but it's been helpful for folk so I'm glad we did it."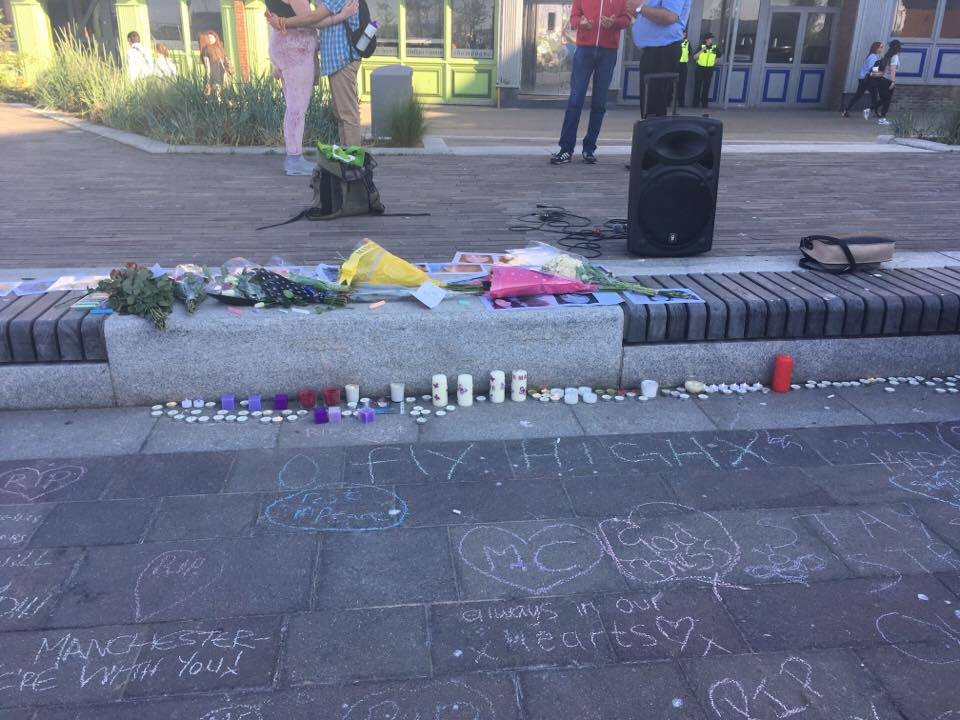 Labour MP candidate for Washington and Sunderland West, Sharon Hodgson added: "Love is stronger than hate and I think that was shown.
"People will know each other. My son knows one of the victims.
"I've got two children in their early twenties so you can't help but imagine – my daughter could have been there."
Harry Chirnside, vice president of community and events at the University of Sunderland's student union, was among the five people who read out the list of names of those who died.
He said: "We stand together. We paid our deepest sympathies and respects to every single person who was injured and lost their lives."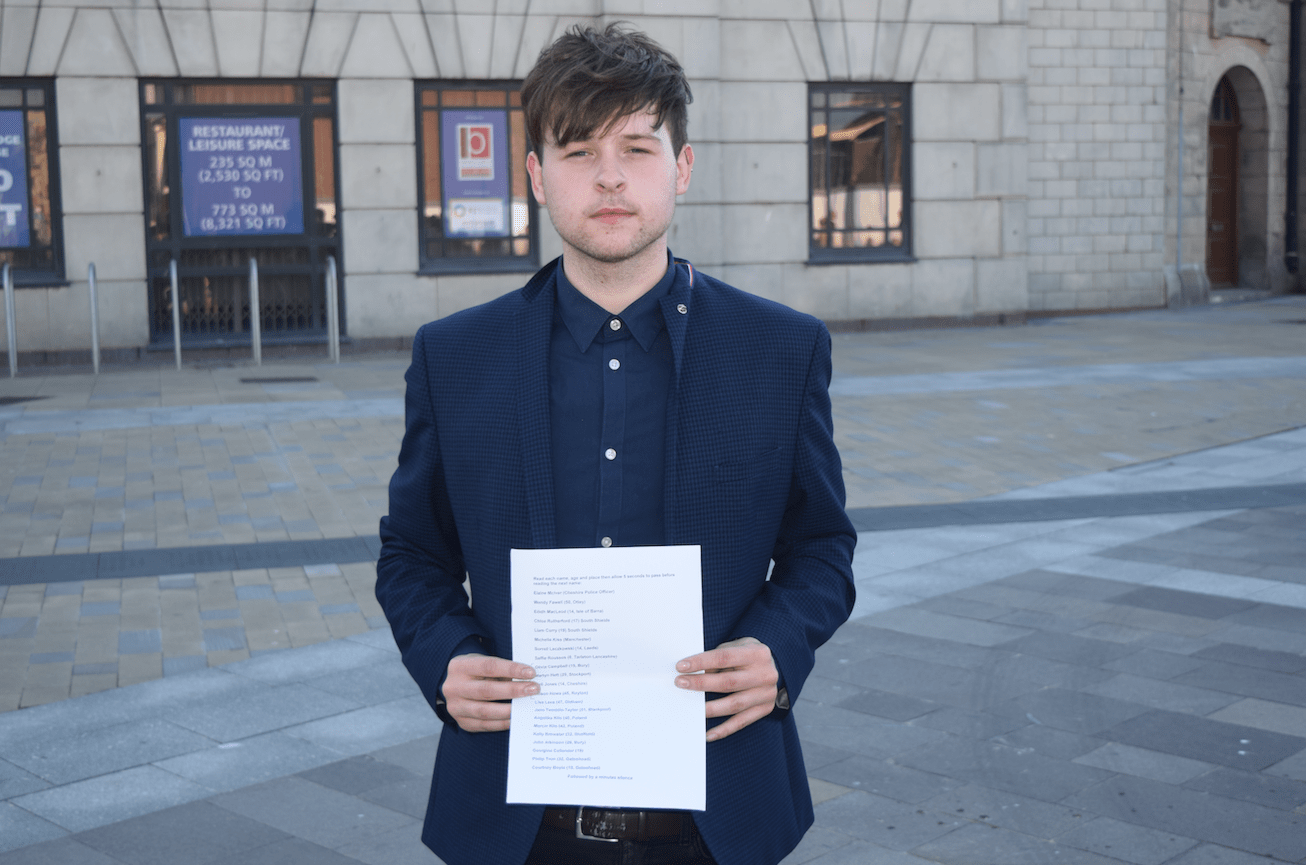 Prayers were observed by attendees at the event, before a two minute silence.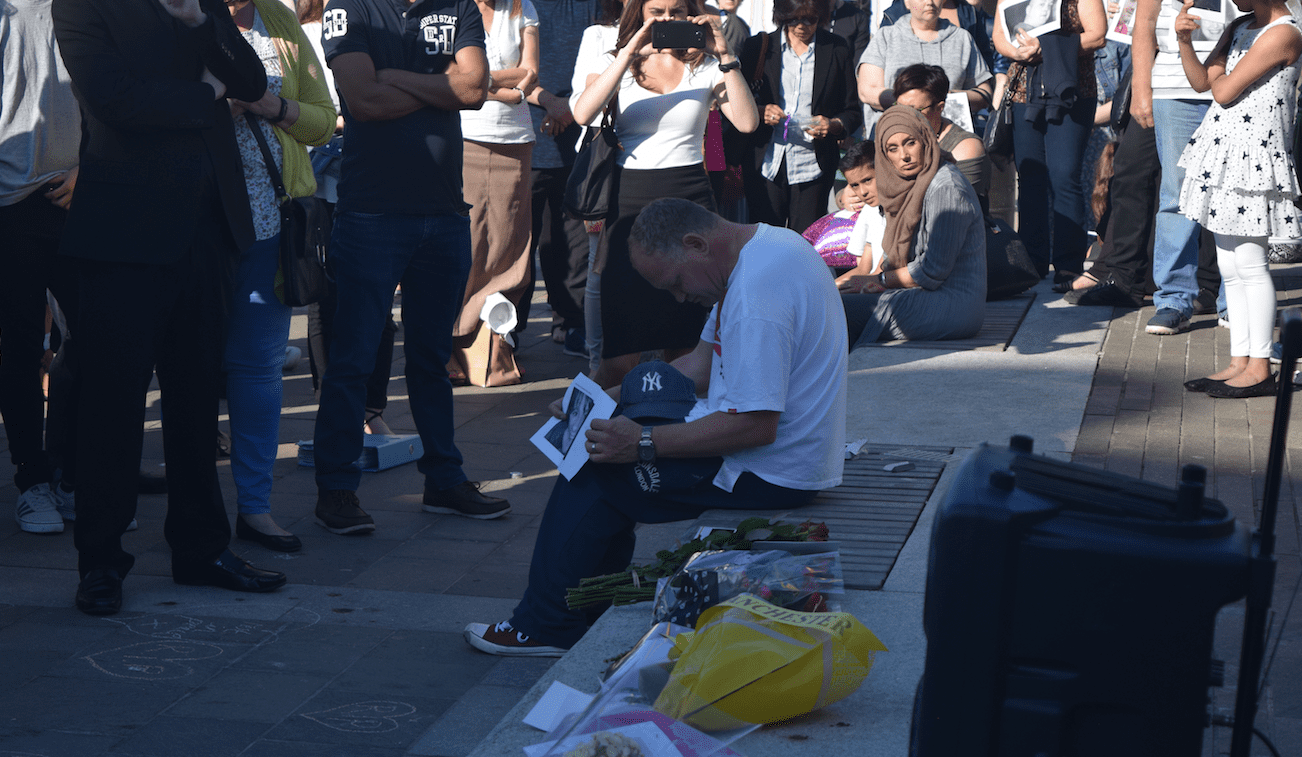 A violin tribute from musician Clare Hunt followed the silence, after which attendees erupted in applause for the vigil.
There was a notable police presence at last night's event – the emergency services were thanked for keeping the people of Sunderland and the country safe following suicide bomber Salman Abedi's attack.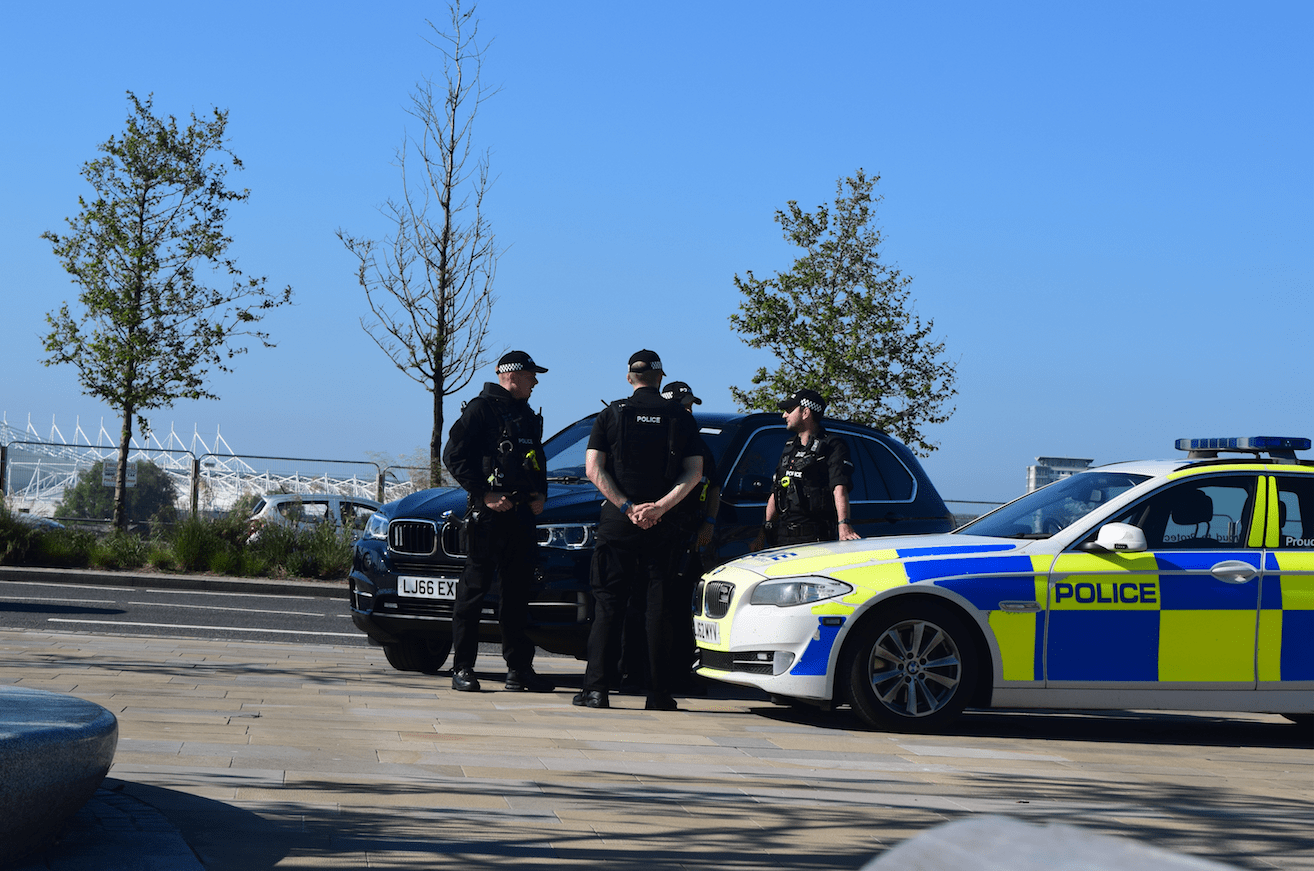 The vigil was one of many being held in the region.
Newcastle paid tribute to victims with a peace vigil on Tuesday evening at Grey's Monument to remember the victims.
South Shields will be holding a balloon release tonight (May 26) at the New Mill pub in Biddick Hall to pay tribute.