A County Durham Dad is hoping to smash through the £30,000 barrier in his fundraising for cancer charity BLOODWISE.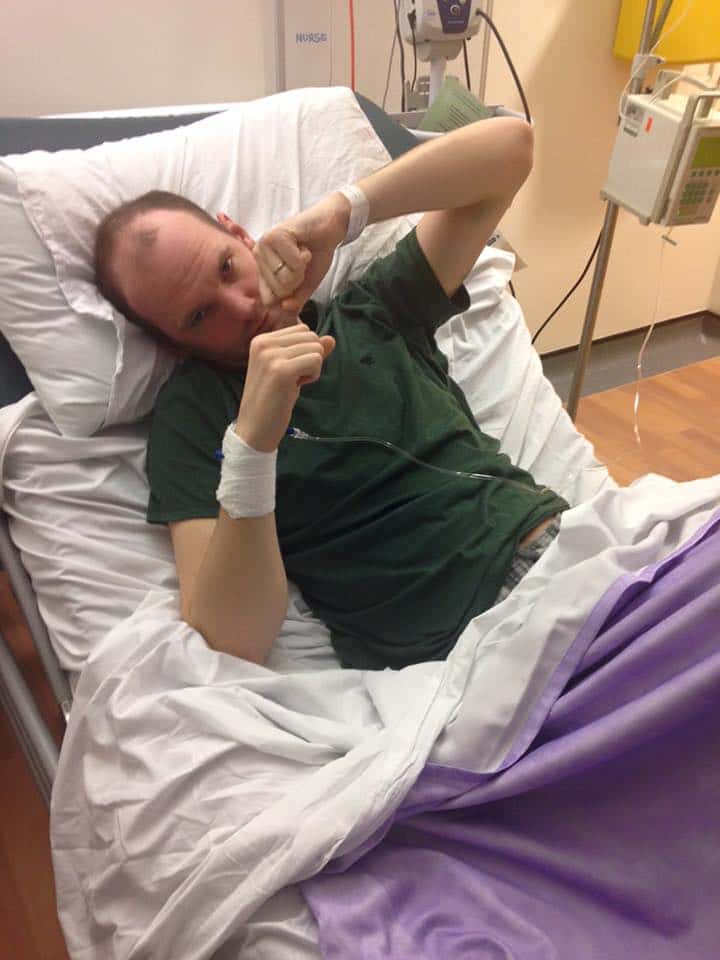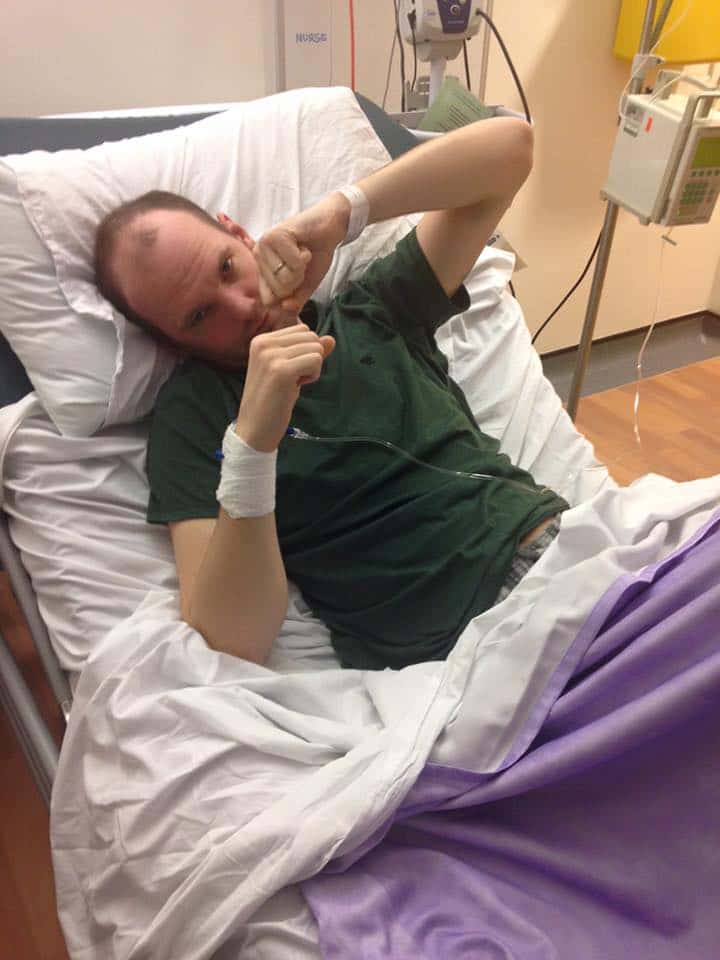 Father of one, Paul McGeary, of Newton Aycliffe, is looking forward in his attempt to break the £30,000 fundraising milestone following his latest remission from demanding chemotherapy treatment.
Mr. McGeary was diagnosed with acute promyelocytic leukaemia in 2014 at the age of 33 and despite beating the disease devastatingly relapsed in July 2016.
Throughout his treatment Mr McGeary has occupied himself by helping to fundraise for the Bloodwise charity and has overseen a running total of £26,732.32 to date and does not want to stop there.
Mr McGeary said: "Money is still getting raised and we're near the £27,000 mark now.
"We had a coffee morning the other day [Saturday] but with me being ill and getting treatment I've been a little bit less proactive."
He added: "Now I'm free from treatment and have the next couple of months off work I'll be looking to do something but there are things already in place.
"There's a mate doing the Great North Run in September and there's a lad doing a coast to coast in June. There's lads wanting to organise football games, golf days and all sorts and all the while you're getting closer to £30,000 and that's the next target.
The maths teacher, of Sedgefield Community College, who has recently overcome the disease for a second time would also like to extend his thanks to two recent donations in particular.
Brian Blanchard on behalf of The Worshipful Company Builders Merchants and Tracey Savage who recently passed away, aged 46, from Newton Aycliffe both made sizeable contributions to the charity.
Mr McGeary said: Brian Blanchard made an anonymous donation through his company [The Worshipful Commission of Builders Merchants] based in London.
"His son knows of the charity and the fundraising stuff – I've never met him – he just got in touch with me saying his son had been sharing things on social media at this end and it had made its way down to him and that he wanted to make a donation."
He added: "A lady from Aycliffe [Tracey Savage], god rest her, who was fighting cancer herself made a donation a couple of months ago.
"When her illness became terminal she said she wanted to raise any money from her funeral – through the donations that are collected in – and direct it towards my charity.
"So it's a massive thank you to both of them."
Free from treatment Mr McGeary, who has also now found a match in his donor search should it be needed, is now keen to get more hands-on with the campaign.
He said: The last few months when I've been at the hospital twice a week every week there came a point where I just had to think 'right I need to focus on what I'm doing first.'
"The fundraising always kind of looks after itself. It'll never stop and why should it?"
He added: "In all of this near £30,000 I don't feel like I've done much – yeah I've been the face of it and I've dreamt up a few ideas  but people have then took them and ran with them.
"I might have to get my hiking boots out and climb up Scaffell Pike in the summer – although I'd love to get the golf handicap down as well!"
To donate visit www.justgiving.com/fundraising/Paul-McGeary2