A London Metropolitan University student has travelled back home to the North East to experience homelessness for a documentary.
Appropriately named, Tyne Elizabeth Stewart, originally from a small town in Northumberland, left the cosmopolitan life of the UK's capital to sleep in the city centre of Newcastle for three nights to gain an insight into rough sleeping.
The 20-year-old theatre and performance practice student is creating the documentary, called SOUP, alongside some of the North East region's film makers to explore rough sleeping in Newcastle and in Camden, in London, as well as capturing the face-to-face experiences of individuals who have been left homeless due to addiction and other issues.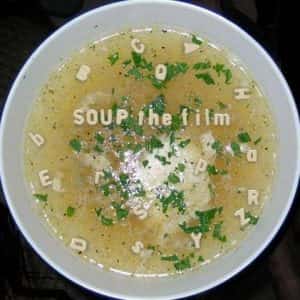 The student would like the documentary to reflect and raise awareness of the realities of homelessness, the reasons why people are left in destitution and to combat the stigma surrounding rough sleeping.
As well as creating a documentary, Ms Stewart is working alongside Adele Ovington, from Newcastle, to write a play called Living it Rough exploring the issues.
The play will also use the direct experiences of people who are homeless and sleeping on the streets.
Ms Stewart said: "We decided that we really wanted to look really deep into the lives of people who are sleeping rough and homeless. I made friends with people in Camden who are sleeping rough and are in hostels. They said the only way you can truly experience what it is like to be homeless is by doing it yourself. I thought there's no other option, you need to do this.
"I feel like Newcastle is an incredibly large part of who I am, and knowing there's a large working class ideology with such a small amount of jobs on offer I really felt that it'd be important to explore how people's views would be here.
"I also thought I'd feel a sense of safety that wouldn't be so prominent in London, which after experiencing this, didn't seem to be as true as I imagined."
Newcastle College performing arts student and the playwright for the project, Adele Ovington, added: "The project entails several issues which people living on the streets face daily and questions why exactly they've ended up where they are.
"We're trying to figure out what it's actually like to live life on the streets and why there are so many people living without a roof over their head."
"The first night was rough. It was quite terrifying at times. [I was] in survival mode. It was so cold. I only had two hours sleep," she said.
During her stay, Tyne was supported by two Newcastle organisations, The Blonde Barrel; who gave her some cardboard to sleep on and the People's Kitchen who provided her with food.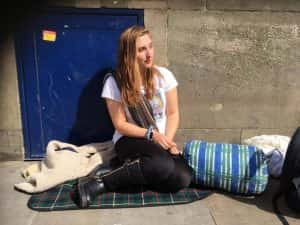 The documentary will be shown at the London Metropolitan University as well as at universities in the North East, with the hope of it being displayed at festivals.
To find out more about the documentary visit the SOUP the film Facebook page.