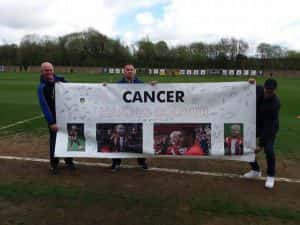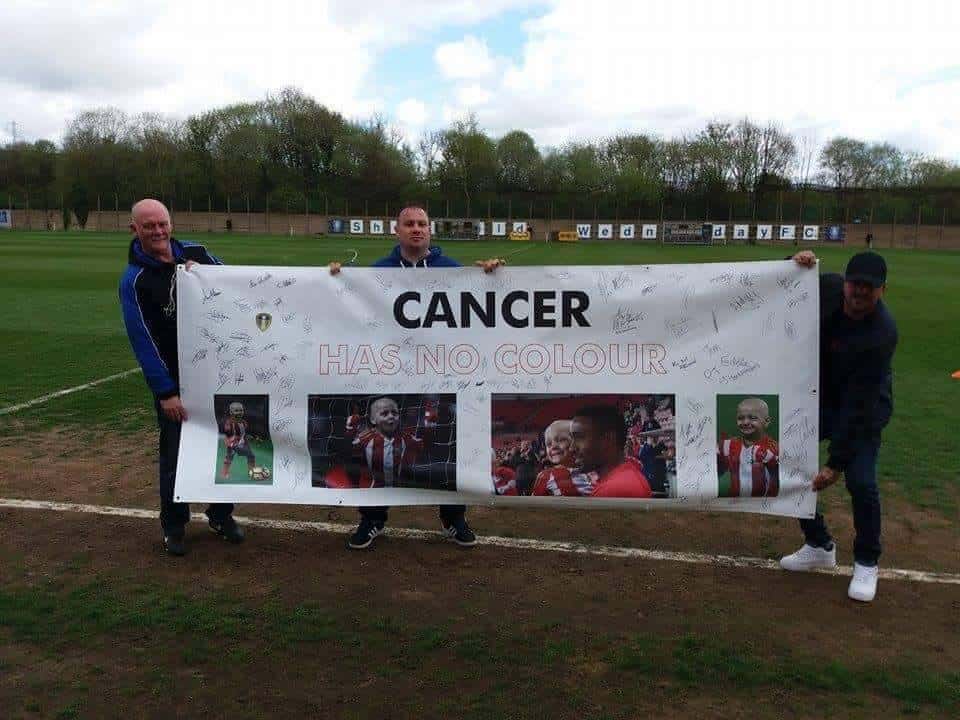 A Bradley Lowery banner designed by a team of event organisers is heading to the Stadium of Light for Sunderland AFC stars to sign.
Darren Powell, Andrew Sharp and Neil Birkinshaw are holding a charity football match at Ossett Town football ground in Wakefield on May 14 to raise money for the five-year-old and his neuroblastoma fund and have decided to create a banner for the occasion.
Members of the home team, The Kews 11, will face a number of stars from soap operas, including Emmerdale, Hollyoaks and Coronation Street, with the hope of auctioning the banner after the match.
A number of footballers from other football clubs have signed the banner and now the trio have successfully managed to get the banner to make its way to the home of the Black Cats and to Bradley's favourite club – Sunderland AFC.
Mr Powell, co-organiser of the charity match, said: "We choose to do this for Bradley Lowery as he has touched our hearts in so many ways and we love the little boy to bits.
"I am filling up because I am over the moon and can't believe a dream has come true for me and my two friends.
"It's unreal and we can't wait to see all the Sunderland fans and staff. It's an amazing feeling."
The slogan on the banner – Cancer has no Colours was chosen for the banner to represent strength and the togetherness of football fans.
"The cancer has no colours is a powerful saying and it means that we can can all beat that nasty c-word if we all stick together and fight it together as one," Mr Powell added.
Darren, Andrew and Neil, who are organising the event together hope to raise £10,000 for Bradley's funds to help him make memories.
Lynn Murphy, a friend of the Lowery family, said: "Darren has done so well getting his banner in as many clubs as possible, we really are so grateful for his help."
Bradley Lowery is currently "making memories" with his family following the news that his neuroblastoma, that he has been battling bravely since his relapse last year, was terminal.
Next year Darren Powell and the other co-organisers of the football match plan to organise an event for other children with childhood cancer that need help.
The banner will be at the Stadium of Light on May 13, when Sunderland AFC take on Swansea City, where supporters will also be able to sign it.