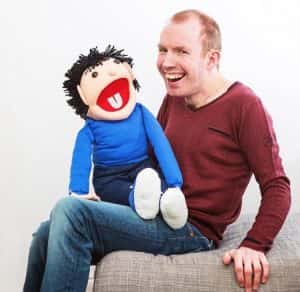 A North East comedian will be performing at Newcastle University for their Disability Awareness Week.
Lee Ridley, also known as Lost Voice Guy on stage, will be doing a stand-up comedy gig tonight (April 25) from 6pm til 8pm at the university's union to raise awareness of neurodiversity.
Mr Ridley performs with a communication aid called a lightwriter, due to having cerebral palsy, which has left him unable to speak.
The comedian said: "I'm really looking forward to performing at Newcastle University's Disability Awareness Week.
"I've worked with the university very closely throughout my comedy career and they've always been very supportive, so it'll be nice to give something back.
"Of course, any event that raises awareness of issues surrounding disabled people is something I'm happy to be involved with as well.
The secretary of Newcastle University's disability and neurodiversity society, Errol Kerr, added: "Having spoken on a panel alongside Lee before, I knew that including him within Newcastle University's Disability Awareness Week was a must.
"Breaking down barriers is the entire aim of this week and in showcasing the talents and capabilities of people with disabilities throughout the week we're aiming to change the stigma towards disability.
"Lee's a wonderfully skilled person and one of the funniest people I've sat with – I've been so excited for this for a very long time!"
Students of the university and members of the public are welcome to attend the free event, although donations are welcomed.
The event is part of Newcastle University's Disability Awareness Week which takes place from Monday, April 24 to Friday, April 28.