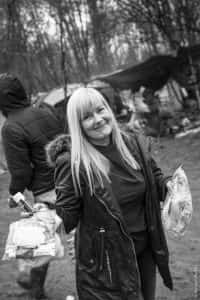 A Sunderland lecturer is hoping to head to the Grande-Synthe refugee camp in Dunkirk, France, after it was destroyed by a blaze.
Jane Elizabeth Hetherington, who works at Sunderland College, teaches English to speakers of other languages in the city.
As well as this, the 57-year-old is a volunteer with Refugee Biryanis and Bananas, an aid group based in Newcastle and has visited the Dunkirk camp before.
Ms Hetherington, from Sunderland, said: "[I hope to] either to distribute directly or to take stuff to the warehouse so that they can distribute.
"I hope to be able to put in a day's work at the warehouse sorting.
"The way I look at it is, that could be you or me with nowhere to live, and I would hope that someone would come to help us."
She added: "Right from the first moment I walked into the original camp at Dunkirk, about 18 months ago, I could not believe that people could be living in such appalling conditions in a wealthy European country such as France.
"The majority of the families are Kurdish at Dunkirk, and I have friends in the UK who are Kurdish, and the thought of my friends' children being in a similar situation – if by chance they had just been arriving in Europe now – horrified me.
"It is a complete waste of people who could be working, studying and generally contributing to society."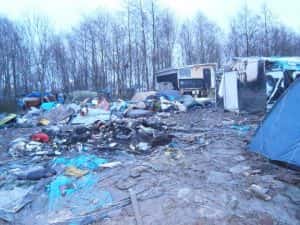 Volunteers from aid charities across the region and the country are pulling together resources to take over to the hundreds of people who have lost their homes.
As a result of the camp burning down, people have been evacuated into authority buildings and gymnasiums, however many have been displaced onto streets in France.
Ruhi Loren Aktar, co-founder of the Refugee Biryani and Bananas group, said: "Now more that ever we are appealing to the Great British government to provide a safe passage at least for the most vulnerable.
"In the meantime we are mobilising a van full of blankets, sleeping bags and supplies to go to Dunkirk this weekend."
To donate to the cause, contact ruhiloren@yahoo.com.