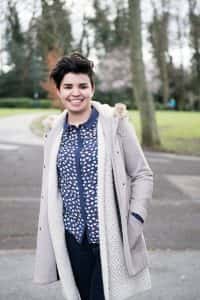 A Newcastle organisation is looking to raise funds in order to deliver period education to North East schools.
For this project, the organisation, Verbal Remedy, want to educate school children in the region on menstruation, period shame and stigma as well as make them aware of how issues like homelessness and poverty affect how people deal with their periods.
Each child who attends the workshop will be given a menstrual cup to take away with them at the end of the session.
Verbal Remedy, which was set up in 2013, are looking to raise £500 to develop, deliver and pilot the workshop in a North East school with a view to secure long-term funding in the future and deliver the workshop to more schools across the region.
The project comes as a research by the charity Freedom4Girls found that girls who cannot afford sanitary products are missing school.
Founder of Verbal Remedy, Bridget Hamilton, said: ""Every day someone is unable to afford – or is too scared to ask for – the items they need to carry on their day to day life whilst menstruating.
"This is not simply happening in the developing world, but in our towns and cities.
"It could be because of homelessness, poverty, or simple embarrassment.
"Whatever the reason, it's not OK.
"Verbal Remedy's latest project aims to tackle the problem head on – providing simple, disposable items for those that need them, and more eco-friendly ones for local school pupils."
The young people who attend the workshops will be making up packs of towels, tampons and other items that will be taken to a women's refuge in the region.
The organisation are hoping to deliver a workshop before or after Menstrual Hygiene Day on May 28.
To donate to the project, visit the Just Giving page.