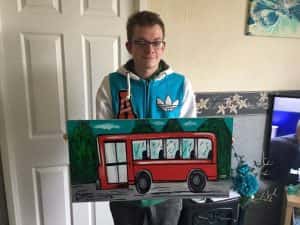 A family from Gateshead are to carry on with their son's 21st birthday celebrations despite the threat of him becoming blind.
The Skeen-Dodgson family, who live in Rowlands Gill, were faced with the setback on Tuesday after receiving the news that family member, Dominic Skeen had two bleeds in his right eye.
Despite this, they are going ahead with their project Cards for Dom, as well as his bike ride courtesy of the North East Bikers group and their trip to Disneyland.
The project, set up by mother and daughter pair, Lisa Christina Skeen and Bethany Dodgson, asks people to send cards from different countries for the 20-year-old's birthday on July 10.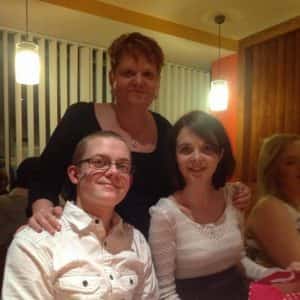 The family were warned Dominic would not be able to walk and talk after he was diagnosed with a host of learning difficulties and physical conditions, such as glaucoma and congenital cataracts.
His mother, Lisa Christina Skeen, said: "[We are] Heartbroken and scared. He has been through so much.
"We were never told about the possibility of this happening. We are terrified he will lose what little sight he has, so we are making lots of memories.
"Nothing will stop us celebrating his 21st [birthday], in fact [it] makes me even more determined.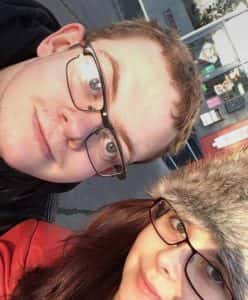 The family are now facing a waiting game to see if Dom recovers or if he continues to deteriorate, which could mean he loses his sight completely.
"He's taking it in his stride as he does but I'm worried because he can't show his emotions. So for now I'm wrapping him in cotton wool," added his mum.
Dom now has to wear a patch on his left eye for an hour at a time. If there is any change in vision in his right eye, Dom has to be rushed back to hospital.
His sister, Bethany Dodgson, said: "We can't thank people enough for the cards so far and hopefully the setback with his eyes is just temporary. But it's brought back the truth that he will one day lose his sight.
For more information about Cards for Dom or to send a card for his birthday, contact the project's Facebook page or contact Lisa Christina Skeen on Facebook.