The women's rights group "Nasty Women" are set to host an exhibition at Byker community centre, beginning on Friday April 7.
Nasty Women Newcastle, the sister network of the original women's movement based in New York are running an art exhibition to support and defend women's rights and the unity of those in the LGBT community.
Barbara Smith, organizer for Nasty Women exhibitions around the world said: "As a duel US/British citizen, I was extremely excited to see the interest coming out of the UK and the fact that we have over 40 exhibitions happening in the US and abroad is humbling and uplifting. I hope that this momentum continues and that we can continue to reach out and support undercooked communities and causes."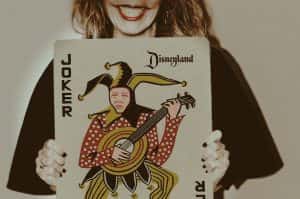 The exhibition will feature work from artists of all identities and from all around the world.
Lady Kitt, co-curator of the exhibition and artist whose work was featured in the original NYC exhibition said: "Nasty Women is a world wide movement responding to various local and global political events. Originally born in frustration and disappointment, it is a movement that is fuelled by hope, generosity and celebration."
"The movement is creating a worldwide exchange economy where artists donate work to places they have never been, to support people they will probably never meet. It's a very beautiful thing."
Every piece of work will be up for sale and all proceedings will be split between LGBT campaign group, The Fed and Byker community centre women's group.
Louise Evan-Wong Director of The Fed said: " We were very touched when Nasty Women offered to support us. We plan to use the money to run some BSL signing classes as we have many deaf LGBT members who are often discriminated against because of their deafness and also by the deaf communities who can be homophobic and transphobic."
The exhibition will take place from Friday 7 until Saturday 22 April at Byker community centre in Newcastle.
The deadline to submit art work has now passed but the curators urge people to come along and get involved to raise as much money as possible for both organisations.