Football teams are set to battle it out for the inaugural Bradley Lowery Shield in order to raise money and awareness of neuroblastoma.
The seven-a-side charity football event, which will take place on May 27 at Silksworth Sports Complex, Sunderland, has been organised by the group "Cancer Has No Colours" in support of five year-olds Bradley Lowery and Hope Feeney, who both have neuroblastoma.
One of the event organisers, Robert Brannigan, from community music venue the Bunker in Sunderland, is hoping to make the event a huge success for the two youngsters.
He said: "I want to do all I can. I've got two daughters who are only young and I thought it must be really awful – so I thought I really want to do my bit for it.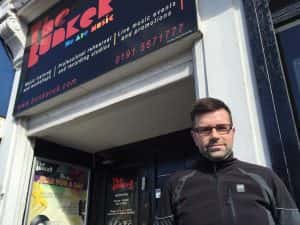 "We want to raise as much money as possible towards Bradley's fund – and not just that but raise awareness to Bradley's and Hope's fight.
"I'm confident we can make it a really big success."
Mr Brannigan is no stranger to charity work having dedicated a lot of his time to volunteering in the past – including an appeal at Sunderland landmark, Penshaw Monument, to campaign for Make Poverty History. 
He said: "I've done a lot of voluntary work for the Bunker and a load of charity work over time.
"They [Cancer Has No Colours] heard about some of the things that I'd done in the past and got in touch and asked if I would get on board.
"I wasn't doing any charity stuff at the time so was more than happy to help – I'm always passionate about charity."
Close family friend and supporter of Bradley's fight, Lynn Murphy, has spoken on behalf of the Lowery family stating how overwhelmed they are.
She said: "The amount of events is amazing. There's not enough thank-yous in the world. If there's anything we could ever do in return we would do it.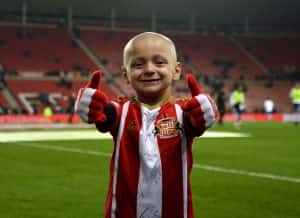 "It takes a lot to organise events like this and we really can't thank them enough.
"Health permitting, Bradley will be attending."
Following the football tournament at Silksworth Complex, there will be further events and a presentation evening taking place at The Barnes Hotel, Durham Road, Sunderland.
Mr Brannigan said: "After the event we are doing a fundraiser with a singer or a band and there'll be raffles and things like that.
"We've got £500 worth of flight tickets from easy jet, we've got a golf day for four at Matfen Hall – all sorts of donations."
With only a number of spaces remaining for teams to enter the event in eight-weeks' time, Mr Brannigan is inviting people to get involved and help by coming along to show their support or by donating prizes.
He said: "When you have ideas that become successful you become limited – everybody is welcome to come on the day and spectate or donate."
For more information or to enter a team into the event and to donate to @BradleysFight visit http://www.cancerhasnocolours.co.uk
Or visit @CHNC2017 on Twitter.