A new company has been launched to deliver children's services on behalf of Sunderland City Council.
Together for Children was set up by the council to continue improvements following 2015's Ofsted inspection report found services to be inadequate.
The company will provide integrated children's services covering education, children's social care and early help to the city's 57,630 children and young people and their families.
Council leader Paul Watson told SR News they were at the "bottom of a big dip" in 2015 following the report.
"When we realised what was going on we were profoundly concerned and realised that we had to do something different," he said. "And it wasn't good just to tinker around the edges or try to make good something that was irreparable."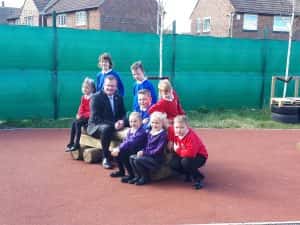 He explained that, following direction from Government and taking a look at the whole picture, they made a decision to move to a company that would "give everybody an open and transparent picture of what was happening" and would would "give Government confidence in what [the council] were doing to improve, further to the Ofsted visit".
Plans for the new organisation were developed by the City Council in partnership with Nick Whitfield, the Government's Commissioner for Children's Services and the Department for Education.
The new company will be run by Alex Hopkins, chief executive of Together for Children. He said that there has been a "huge amount of work being done" to improve services since the report.
He added: "I joined the council just before the summer last year and a lot had already happened. We've had Ofsted in three times since then and each time they've said that we're making good progress."
When asked what the immediate plans were for the future, he answered: "The number one thing would be to maintain and accelerate the rate of improvements in the city.
"Following that, we'll then start to look at changing some of what we do and how we do it in a positive way, so we can do more better. And then, in future years, we're quite interested in looking at growing the company as well and looking at whether we can attract funding from other sources."
For more information and updates on the delivery of children's services in Sunderland, visit Sunderland City Council's website at www.sunderland.gov.uk