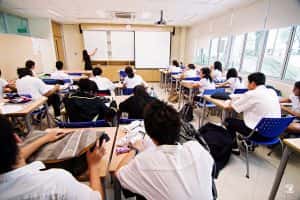 Credit: google images.
Mental Health charity, Shaw Mind Foundation have launched an online petition, that thousands have signed from around the UK, including almost a thousand from Tyne and Wear. Mental health charities are calling for the government to make mental health education part of the national curriculum. 
With the high rates of child and adolescent mental health issues recognised by Young minds, encouraging open and honest discussions in schools will be a way to support young people it argues. 867 people have signed the petition from across Tyne and Wear, demonstrating that this is a local concern too, with many backing the need to react to the growing numbers of children and young people identified as needing support with a mental illness.
On their website Shaw Mind Foundation say: "Compulsory mental health education will help a stretched curriculum become more efficient.
"It will also reduce the pressure on teachers, mental health social workers, the NHS and Child And Adolescent Mental Health Service (CAMHS). It will avert a mental health crisis and help the UK economy to prosper.
"Without good mental health, we have nothing. This is one of the most important issues of our time, so let's lead the world in ensuring the next generation understands the importance of mental health. Mental health education lasts a lifetime, and it starts in our schools."
Currently the petition has 53, 914 signatures and will need 100,000 to be considered for a debate in Parliament.

At 10,000 signatures any petition submitted for consideration can get a government response. The government responded to the petition by saying: "We want mental health to be an everyday concern in all institutions. Schools should decide how to teach pupils about mental health developing their own curriculum to reflect the needs of their pupils."
According to YoungMinds 1 in 10 young people will experience mental illness, a statistic demonstrating the need to reform the curriculum to raise awareness of mental health amongst young people. There is also concern for the high rate of young people admitted to hospital for self harm and the numbers of adults with mental health problems, that weren't treated appropriately in childhood.
Amber Cowburn, campaigns manager at YoungMinds said: "There is a mental health crisis in our classrooms. Children and young people today face a huge range of pressures, from exam stress to cyberbullying to finding a job when they finish education – and all the evidence suggests that problems are getting worse not better.
"While schools should not be expected to replace specialist mental health services, they have a crucial role to play in helping young people develop the skills they need to cope in today's world, and in intervening early when problems do emerge.
"Having mental health on the curriculum would be a great first step, and the government must go further and rebalance the education system to make sure that all schools have the support, training and resources they need to make wellbeing a genuine priority."
A petition at the heart of mental health campaigning and empowering young people to seek support, understand their own emotional wellbeing and to feel able to have honest and open discussions. Learning often starts at school, and mental health charities backed by individuals from across the country recognise that mental health education should too, before it's too late.
Natalie Beggs from Shaw Mind Foundation said: "Only by introducing compulsory mental health education to the next generation can we begin the process of normalising mental health issues so children feel confident enough to open-up with each other and their peers."