The University of Sunderland is holding a twenty four exercise fundraising event at Cityspace and in their Sports Hall to raise money for Comic Relief.
Kevin Ludlow, Facilities manager at CitySpace, explained: "We have the exercise bikes being occupied by the city space team throughout the night including myself – not looking forward to that!
"As well as a number of things going on in the sports hall such as walking football, dodgeball, archery from 11pm-5am and we've got basketball, spin class, a hip and abs session, yoga and we've even got a UV Zumba session at 11pm which please come down and get involved with that we've still got places."
This is the second year the University has held a 24 hour exercise event to raise money but last year was for sports relief. Kevin continued: "It is still the same good cause but for this year we've been able to build on it a little bit.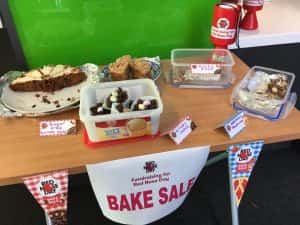 "It's a great opportunity to raise awareness around fitness but also raisin money for comic relief all we ask is for a £1 donation and anyone can get involved."
Beth Routledge, 22, is a student at the university and studies health and social care and has taking part in the event doing a two hour cycle ride on the exercise bikes.
She said: "I put myself forward for cycling to help raise money for such an important cause, and this gets more people involved in sport and activity as well as raising money for charity."
The event coincides with a childhood obesity initiative to raise awareness that the university has also been taking part in and is in its second week of three.
The initiative, called 'let's move for a better world', is a global challenge where they compete with other facilities and every member that takes part in an activity counts as a move and if the university get to a million moves then they will get some personal training which the Facilities manager told us they will be donating to a local school.