A host of magicians will be making their way to South Tyneside this weekend to deliver the annual magic festival.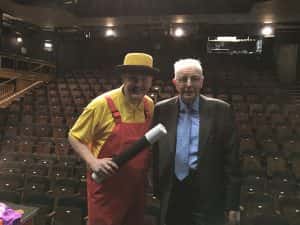 Magicians, mind-readers and illusionists from around the globe are heading to the Customs House in South Shields, for the 14th South Tyneside International Magic Festival.
Stars include Simon Hannah with his vulture puppet and Verne and Graeme Shaw, who are performing from Thursday March 16 to Saturday March 18.
The festival was organised by South Tyneside Council and features a three-day convention aimed at magic professionals and ardent magic fans.
Leading magicians will share their secrets and tips through a series of lectures, workshops and demonstrations.
The first show is a Family Magic Extravaganza on Thursday 16 March which promises a fun-filled night for the entire family.
This will be followed by two International Gala Shows on Friday and Saturday March 17 and 18.
Councillor Alan Kerr, Deputy Leader of South Tyneside Council said: "Every year the festival and convention get bigger and more popular, and we manage to attract some of the biggest names in magic to South Shields and The Customs House."
Tickets are available for all three public performances.
Prices are £8 for the Family Magic Extravaganza and £14 for the two Gala Shows.
To book, visit www.customshouse.co.uk or call the Box Office on 0191 454 1234.