Members of Newcastle, Wear and Tees WASPI took to Sunderland's Keel Square this weekend (March 11) to raise awareness of the 1950s women's State Pension injustice.
The campaign, also referred to as 'Paint the Town Purple', is one part of the WASPI's aims to share information and give advice about the changes made to the women's State Pension age in which the qualifying pension age was raised from 60 years, for women born in the 1950s, to 66 years.
The WASPI women are not disputing the issue of equality but the fact that the majority of the 3.4 million women affected nationally by these changes were not fairly informed by the Government or the Department for Work and Pensions.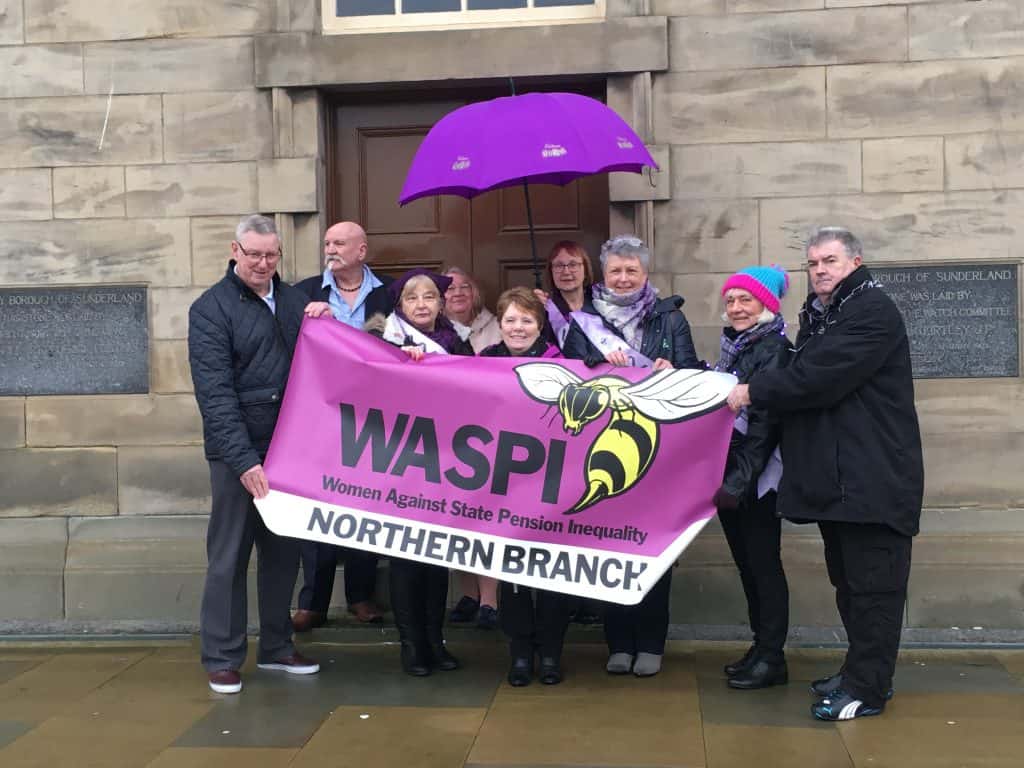 Moira Scales, a member of Newcastle, Wear and Tees WASPI, said: "Many women born in the 1950s are still not aware they have been personally affected by these pension changes. The WASPI campaign wants to inform as many women as possible of this injustice.
"The financial loss affects primarily women but also their husbands, partners and children as the Government is expecting women to continue working until they are 66 or 67 years of age, most of whom have been physically and emotionally affected and are therefore unable to do so.
"Unfortunately, many people will not live to reach this pensionable age so WASPI are committed to the campaign not just for themselves, but for the future generations that will also be affected if we do not stop this injustice."
First started in 2015, the aim of the WASPI campaign is to achieve fair transitional State Pension for all women born in the 1950s that have been affected by the changes to the State Pension Law Acts 1995/2011.
Elizabeth Roswell, a former civil servant affected by the changes, said: "I have paid into the pension since I was 15, I am now 62 it's my money and I have a right to my money.
"We are human beings. I am no longer working; nobody wants to know me. They say I am overqualified. Our voices must be heard; my pension is mine."
For more information visit: www.waspi.co.uk