Hebburn Town Football Club are appealing to local business owners and residents of Hebburn to help raise funds to keep the club from going bust.
Hebburn, who were formed in 1912, currently play in division 2 of the Northern League and have found themselves in serious financial difficulty.
Low crowd numbers and limited sponsors have left the committee of Hebburn appealing for the local community to come forward with sponsors and attend the games on match-day.
Hebburn's Honorary Life President, comedian and actor Jason Cook, is hosting a comedy night: 'Let's all laugh at Hebburn' at The Stand Comedy Club in Newcastle on September 18, with all proceeds going to the club.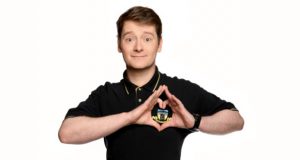 Jason said:"I was born and raised in Hebburn and to see the football team struggling is heartbreaking, hopefully with a bit of help from myself and the residents of Hebburn we can make the club thrive again."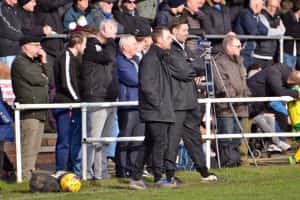 The committee have also set up a Sportsman's Dinner on March 24, featuring Liverpool FC legend David Fairclough.
Committee man Richard Bainbridge said :"The reality really hit us when we hosted Thornaby FC on February 4, there were only 16 paying spectators to watch the game and no club can survive with so little money coming into the club".
Since that day in February however, the club has launched a campaign to save the club from extinction, with a lot more input going into their social media sites and also a just giving page set up to try and raise money and awareness of the club.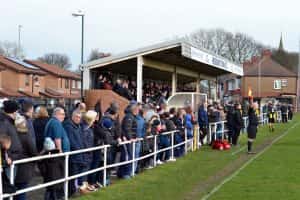 Since February they have held two more home games, with the attendance rising from 16 people to 452 people on March 4, showing that their campaign is working but they still have a long way to go to raise funds to keep the club going forward in the next few seasons.
 Manager Scott Oliver said:"The attendance of 452 on Saturday was amazing and the best day I have had since taking charge. We showed the fans we can play good football and got a fully deserved win".
Tickets for both of the fund raising nights are available from Mick Laffey on 07973324843 or by contacting them on Facebook or Twitter.