A Sunderland man has thanked his guide dog for making a huge difference to his life.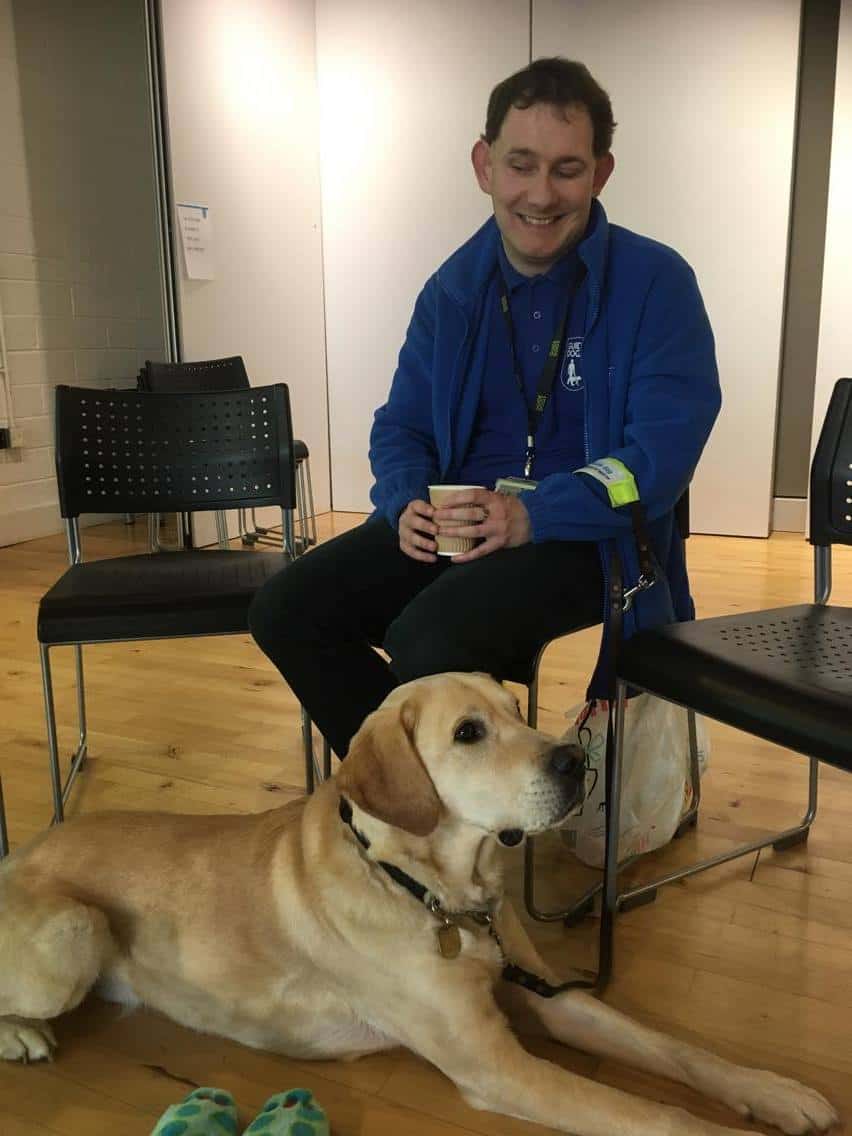 Craig Blackbird, from Houghton-Le-Spring, got Commando in June 2012.
Before he got Commando, Craig would barely leave the house alone, but now his life has turned around.
Mr Blackbird said: "It's incalculable really the difference he's made.
"Within the first year of having Commando, I was out on my own, going where I pleased, when I pleased. I moved out of my parents house into my own home and I'd returned to higher education…"
Mr Blackbird's sight deteriorated over a few years – leaving him with no sight in his right eye and limited vision in his left until age 18.
"One of the first casualties of that was my degree.
"I had to leave the course because it simply became too much to manage but as each deterioration of my eyesight went, a small piece of me seemed to go with it.
"Once I got Commando it was pretty much just turning back the tide all the way around.
"So he basically didn't only change my life, he restored my life to what it should have been had I not had the sight loss…
"So I can quite confidently say I am who I am now thanks to Commando being in my life."
Mr Blackbird graduated from the University of Sunderland in 2015 with a business top-up degree.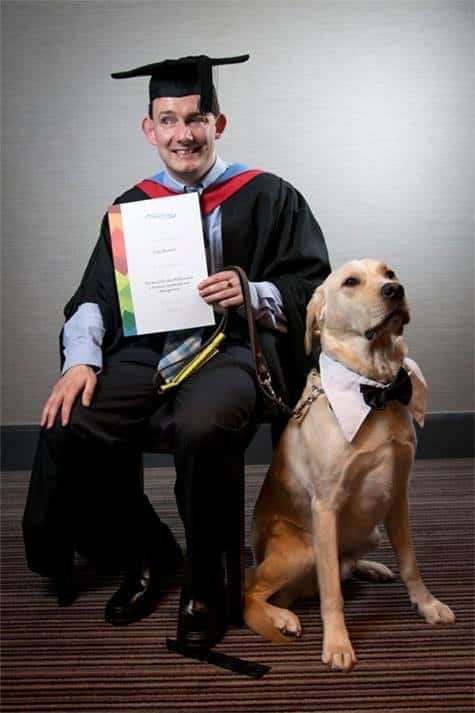 A University of Sunderland spokesperson said: "The achievements of students such as Craig are humbling and a source of great pride.
"We're very happy to hear how much Craig enjoyed his graduation."
Mark Burnett, head of mobility services for Guide Dogs in the North East and Cumbria, added: "Having a Guide Dog is life changing!
"It affords a person with sight loss the choice and independence to do many of the things we take for granted like taking a child to school or popping to the shops.
"It's also inspiring to see the confidence a Guide Dog can give someone enabling them to fulfil their potential in education, at work and in their local communities."