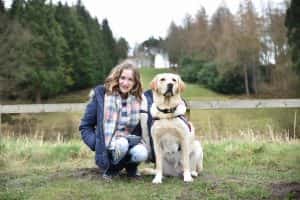 A young girl from a Northumberland village has praised her hearing dog ahead of an event in Gateshead this weekend.
Kaitlyn Soden, from Ellington, has auditory neuropathy, meaning her inner ear receives sounds normally, but she has difficulty processing sounds.
The 12-year-old now has hearing dog, Rowan.
"She is my bestest friend in the whole wide universe. She will always keep me safe and sound. [She] always waits for me till I come back," Kaitlyn said.
"She gets me up in the morning by putting her paws on my bed. When the smoke alarm goes off Rowan will lie down and that means she sees danger.
"She helps me feel brave. Rowan barks at the door quite loudly so I [can] hear her but without my implants on, when Rowan barks I can feel it inside my heart so I [can] go and open the door…"
"She's very cuddly and my best friend, I really love her so much and she really loves me.
"I can't live without her…"
Kaitlyn will be joining hundreds of people and dogs to launch the 2017 Great British Dog Walk event, on the Sunday, March 12, at Gibside National Trust.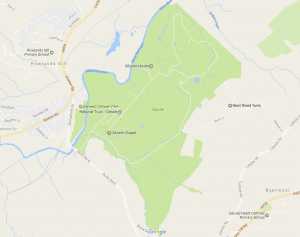 Eileen Botterill, community fundraising manager for Hearing Dogs for Deaf People in the North East area, said: "Hearing dogs change the lives of deaf people when you see them partnered. They do actually change the lives of the deaf people and the people around them – it's amazing the transformation."
Kaitlyn's life has changed, as her father Phil Soden, adds: "Before Rowan came along, Kaitlyn was so timid, she used to hide behind her mum's legs all the time.
"[She] didn't want to talk. She was just so isolated – no friends [and] really quiet. [She was] very reluctant to sleep in her room…
"And now with Rowan she's chatty, she'll go to people she's never met before.
"It gives her focus as well…and just stops her being kind of ignored. She becomes much more a part of the community."
There are 20 walks across the country to raise awareness of Hearing Dogs for Deaf People.
For more details about the event or book your tickets visit this website.